Protect your credit union against HR compliance violations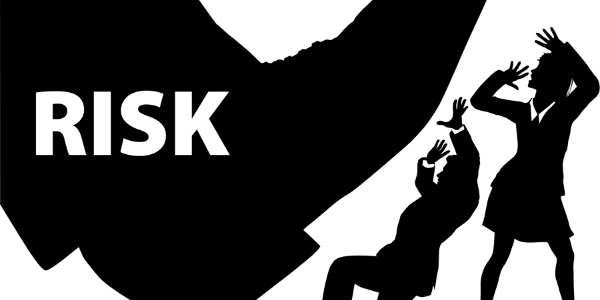 A day in the life of an HR professional is perhaps one of the most complex within a credit union – given the number of different functions that must be completed to keep the organization running smoothly. All work activity in the human resources department is focused on maintaining a productive work environment for every single staff member the organization employs. So while the responsibility is rewarding, for an HR manager who may be wearing multiple hats, administering every aspect of the HR function can sometimes seem overwhelming.
Adding to the stress are regulatory pressures that demand more transparency in HR practices, such as employment eligibility, fair wages, benefits, termination, reporting and record keeping. These regulatory pressures continue to increase dramatically since human capital is such a key factor in an organization's overall success. In this environment, more and more HR professionals realize it's not a matter of "if, but when," regarding the inevitability of experiencing an HR audit from a state or federal agency regarding regulatory compliance, or the National Credit Union Association (NCUA) to ensure that they have competent people in the appropriate roles.
An HR audit, which can involve a time-consuming review of your HR processes, data collection, storage and reporting, can also distract your HR team members from their daily responsibilities of managing other important aspects of supporting your workforce. Plus, if violations are found, monetary fines and reputational damage can have lasting effects on the credit union.
Compliance begins with the initial hiring process
Given the fact that employment-related workplace investigations have increased significantly in recent years, HR departments should be extra vigilant – beginning with the applicant screening process – as to whether or not an individual is eligible to work in the United States (Form I-9).
The HR team must then continue to diligently maintain records that determine such things as when an employee should receive overtime pay (exempt vs. non-exempt). Credit unions also need to protect themselves from claims of employee discrimination – based on gender, race, religion or ethnicity, as well as due to any disability. And maintain job descriptions that clearly outline the essential and non-essential duties and physical requirements for every job posting.
An audit is likely…make sure you're prepared
In the event an auditor from the Department of Labor (DOL), Equal Employment Opportunity Commission (EEOC) or other regulatory office comes to investigate a grievance – such as a report of employee misclassification or a problem with wages, benefits or termination – the time and energy required to complete an audit can be extensive and potentially require quick access to the following documentation:
a list of all current employees, including name, date of hire, phone numbers
a list of all former employees, including name, date of hire, date of termination, phone numbers
payroll records/journals
timesheets/timecards
proof of workers' compensation
written job descriptions
job titles of exempt employees
salaries of all exempt employees
federal and state taxpayer ID numbers
I-9 employment eligibility verification forms
W2s
1099s for contract labor
vacation policies
and potentially much more
Automated system of record can reduce risk
Given the impact proper management of such employee data can have on the outcome of an audit – as well as the overall well-being of your credit union – this information should not be stored and reviewed in independent silos or through single function technologies. A Human Resource Information System (HRIS) provides an efficient web-based solution that enables important employee data to be readily accessible by all appropriate individuals from one centralized location. It also reduces the chances that information could be lost or misfilled, saving time and effort for the HR department, and insuring that your data is secure.
Through an HRIS, employee records are easily integrated across administrative functions to streamline the management and reporting processes and to ensure that your data is compiled in accordance with best practices required by the different regulatory agencies. Plus, you can receive reminders throughout the year of reporting deadlines and any new requirements that have been established by state and national agencies.
And while HRIS capabilities were once only used by large institutions that could afford to install a proprietary system, advances in technology have made this resource available for small organizations, without any upfront investment in hardware or software. Such systems provide the ability to easily maintain one repository of relevant data that can be accessed to better-manage information, create reports and support the credit union's operational functions. Additionally, in the event of a regulatory audit, all of the information you need will be readily available for review.
HR systems review can ease regulatory burden
In today's highly regulated environment, credit union HR professionals may be responsible for following and addressing dozens of regulatory guidelines. Engaging an experienced third-party professional to review your current system can help you to determine how a more efficient process for maintaining important employee records will save you time and resources, and help you to avoid potentially costly compliance concerns. Plus, with an automated HRIS to maintain employee data going forward, you can spend your time on activities that have a more strategic impact on your HR planning.
Steve Swanston is EVP of Sales for Velocity Solutions. He is responsible for defining the firm's sales strategy in order to maximize growth and market share, as well as ...
Web: www.myvelocity.com
Details