Redefine your member service and you'll redefine your success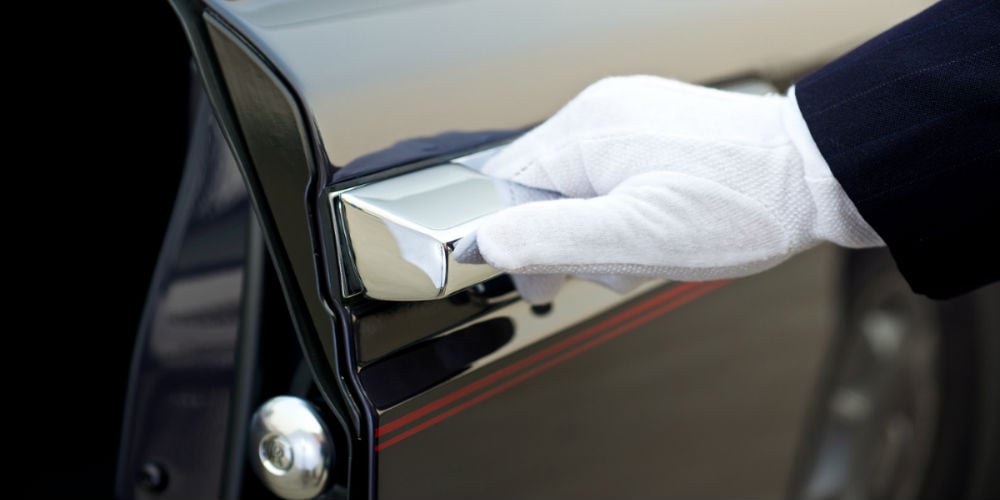 Earlier this year, Saylent had the honor of hosting an educational webinar for over 130 community institutions. The topic of the discussion was "The New Definition of Service." Afterwards, we received a staggering amount of emails from CEOs, Directors of Marketing, and Business Development professionals all wanting to know more about what this new definition of service entails and how they can put it into practice in their institution.
It is clear that credit unions have reached a critical point in our industry where traditional ideas of service are falling dreadfully short. Credit unions are starving for novel ways to attract new loans, grow non-interest income, appeal to new members, and increase the profitability from the overall relationship.
But what does that have to do with service? In order to understand why service has changed, it's important to outline the challenges our industry has faced in recent years. None of these obstacles will come as a surprise, but they need to be brought to the foreground to frame our discussion.
Market Disrupters of the Last Decade
The first and most obvious disruption to our industry was (or still is, depending on your perspective) the "financial crisis." I promise to spare you from the typical eye-rolling reaction we all have when someone broaches this subject. At this point, everyone is supremely aware of the impact this had on margin compression, regulatory pressures, risk assessments, foreclosures, and the hair-pulling drop in new lending. Let's just leave it at that.
The second source of Monday morning migraines has been the insurmountable task of data aggregation, a.k.a. Big Data. In the last decade we have seen exponential growth in the sheer volume of data available to your credit union through various channels, processors, ancillary databases, external sources, and the list goes on. The challenge isn't in obtaining the data; it is getting this data into a form that is consistent, comprehensive, and, above all, usable. Credit unions have spent an untold amount of time, money, and resources on just this aspect of our business.
Last, but certainly not least, our final party crasher has been the deployment of new channels. Remember that day when you sat down, took a deep breath, and congratulated yourself on successfully implementing your online banking platform? As if to mock your efforts, the skies opened up and along came mobile banking, bill pay, mobile deposit capture, personal financial management (PFM) tools, and person-to-person payments. And just when you thought it was safe to go back into the water, we have now officially entered the new era of wearable devices.
Pop Quiz Time
Throughout all of these changes and challenges in our industry, what is the one critical component that hasn't seen much innovation at all? The answer: Your products. Our industry's entire product offering and approach to the member relationship has been virtually motionless. Worse yet, we have failed to recognize the severe impact this has had on our service.
Simply put, credit unions are failing in their service strategies because they are treating "service" as a separate component from the actual products and promotions offered. In fact, the only real member-facing response to the market disrupters mentioned above has been the new channel implementations.
Credit unions have been so focused on the channel experience that we have completely overlooked the need for product and program innovation. The result has been our industry's tendency to take vibrant, 3-dimensional members from all walks of life and life stages, and force them into a very limited, 2-dimensional product set.
We Differentiate Ourselves …Just Like Everyone Else
When you consider the credit unions and banks in your area, how much real deviation do you see in the various deposit products? We often ask credit unions, "How do you differentiate yourself in your market?" The answers are always the same:
"We have been a part of our community for many years. Our staff is friendly and responsive to our members, and we just revamped our branch design."
Ok, that's fair and commendable, but that's more of a channel experience. What about the people that never go into a branch or that are unaware of your contribution to the community?
"For them, we have a robust OLB solution with a seamless loan origination workflow. Our mobile app has a contemporary design with integrated bill pay and mobile deposit capture."
Again, this is certainly praiseworthy, but it is also the cost of doing business in today's multichannel environment. In fact, there are only a few major providers for these solutions in our industry so there is a really good chance your online presence bares a strong resemblance to that of your competition.
That said, let's envision a different answer to the question of differentiation:
"We believe in rewarding our members for their complete relationship and profitable behaviors. As such, our credit union takes the unique approach of expanding service through our product offering by incorporating member-level loyalty programs. In fact, our programs are customized in a way that provides the best level of service to our distinctive demographics. Regardless of age, income, or stage in life, they find greater personal value in doing many of the things they are accustomed to doing (e.g., higher debit card usage, bill pay, eStatements, high aggregate balances, loans, etc.)."
This response would stop anyone dead in their tracks, but unfortunately, it rarely happens. Instead, our industry continues to peddle cookie-cutter products that promote commodity pricing and urge rate shopping. And let's not forget the "sales culture" so many institutions have struggled to implement through costly CRM solutions. Could some of that struggle stem from asking the frontline staff to cross-sell mundane, look-a-like products that a member can get anywhere?
The bottom line is that current product designs do very little to actually support our strategic goals. They fail to encourage and reward profitable behaviors. They do not foster a broadening of the member relationship and new loan growth. Worse still, there is nothing truly exciting to capture people's attention and attract new members. This is the principal disconnect from service that has led to the growing apathy among credit union members, especially the Millennials.
Still Not Convinced That Member Relationship Rewards are the Future?
Correct! Because it's already here!
Let's switch gears for a moment and consider a "day in the life" of your members. They wake, shower, get dressed, and pour their kids some cereal (Kellogg's Family Rewards). On the way to work they roll into a drive-thru for a large coffee (Dunkin Donuts Perks Rewards or My Starbucks Rewards). Perhaps they need some copy paper and ink cartridges for the office (Staples Rewards). At lunch, they grab a sub (Subway Rewards Card) and stop by the pharmacy (CVS's ExtraCare). On the way home, they stop and grab a pizza and movie for the family's movie night (Papa John's Papa Rewards and RedBox Play Pass).
It is glaringly obvious that cultural expectations have changed in practically every aspect of the consumer experience. Rewarding patrons for their profitable behaviors and loyalty has become the norm for the entire marketplace …because it works! With all of this happening around us, why are credit unions so slow to apply this trend to their product suites and, more importantly, the whole relationship with a member?
"Complaining about a problem without posing a solution is called whining."
-Teddy Roosevelt
As mentioned in the beginning, Saylent's unconventional interpretation of "service" has afforded us a lot of recent attention and momentum for our award-winning Account360 rewards platform. We have made it our mission to bridge the gap between our industry and the rest of the consumer culture. We knew that credit unions needed a platform that was easy to implement, entirely automated, and provided data-driven insights without impacting IT resources. In turn, credit unions would be free to explore novel and pioneering approaches to service and rewarding loyalty.
If you are trying to find new momentum in a competitive market or fear attrition from members that are weary of the mundane, then it's time to show your members that you can provide a level of service that's current and uniquely tied back to them. It's time to redefine service so you can redefine success.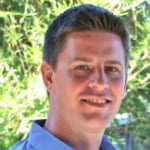 Damien Hayes is the Senior Revenue Consultant at Saylent Technologies,Inc. with over 15 years of experience working with banks and credit unions. Today, Damien puts his energy into working ...
Web: www.saylent.com
Details