Reduce borrower exposure to fraud with internet pin debit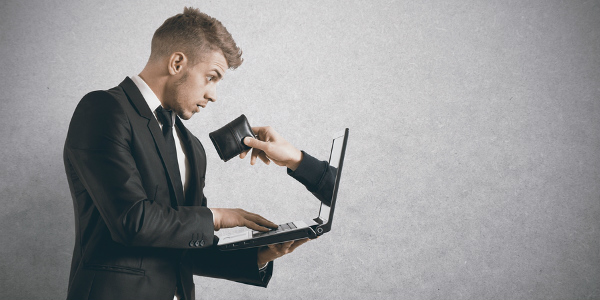 Reduce Borrower Exposure to Fraud with Internet Pin Debit
You can hardly turn on the news or read an article online without hearing or reading about the latest case of fraud or identity theft. Just when consumers get comfortable and start to think that the threat has subsided (out of sight, out of mind), the Target debacle in late 2013 put digital security threats back into the forefront of people's minds. The Target data breach affected more than 110 million consumers. Identity theft could be devastating to your borrowers—from the loss of assets to the time and energy spent rectifying the situation; it is in their best interest to avoid exposure at all costs.
However, online payments and purchases have become a part of the fabric of modern commerce. Consumers prefer the convenience of paying their bills online—who has time to write and mail checks via snail mail?—and look to their credit unions and service providers to offer the platform for them to do so. Your borrowers want the convenience of online payment options, and they expect that you will provide a secure avenue for them to conduct their business.
With that in mind, consider internet pin debit, a payment solution that can be added to your existing online payment portal. It allows your borrowers to make their payments using their debit card and requiring a PIN. Offering PIN authentication increases the security of the transaction on the back-end; transnationally, users will see their card issuer's familiar logo on-screen before they hit the "submit" button, affording them peace of mind that security is of the essence.
How it works
Your borrower enters their PIN number by selecting the digits on screen—as opposed to keying it in on their keyboard—preventing the PIN from being captured during transmission and processing. This added security occurs because only the PIN coordinates are captured—as opposed to the actual digits—and then encrypted prior to being processed. As another level of security, after each digit is clicked, the PIN pad scrambles, never leaving numbers in the same location on the PIN pad.
The high cost of a security breach
Internet pin debit not only protects your borrowers, but it also protects you. According to Chubb, the average data breach loss in 2011, was $5.5 million. If your credit union were to experience a data breach, it could be very costly—both financially and when it comes to your reputation. The repercussions of a damaged reputation could cost you your borrowers' trust, and potentially their business. A security breach is not 100% avoidable. You certainly hope it doesn't happen to your credit union, but it could. Internet pin debit is just an added level of protection and security that you can add to your repertoire of services.
Internet pin debit allows your credit union to reduce your borrowers' exposure to fraud and manage the associated costs that accompany a security breach.
If you would like to offer your borrowers a secure online payment portal with internet pin debit to make their loan payments, call SWBC at 866-316-1162 for a free demo, or click here to learn more.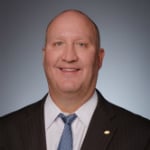 As COO of The Financial Institution Group's AutoPilot® Services, Brad Young manages and consults on all aspects of SWBC's suite of risk and account management services, including collections, ...
Web: www.swbc.com
Details