Reimagining talent strategy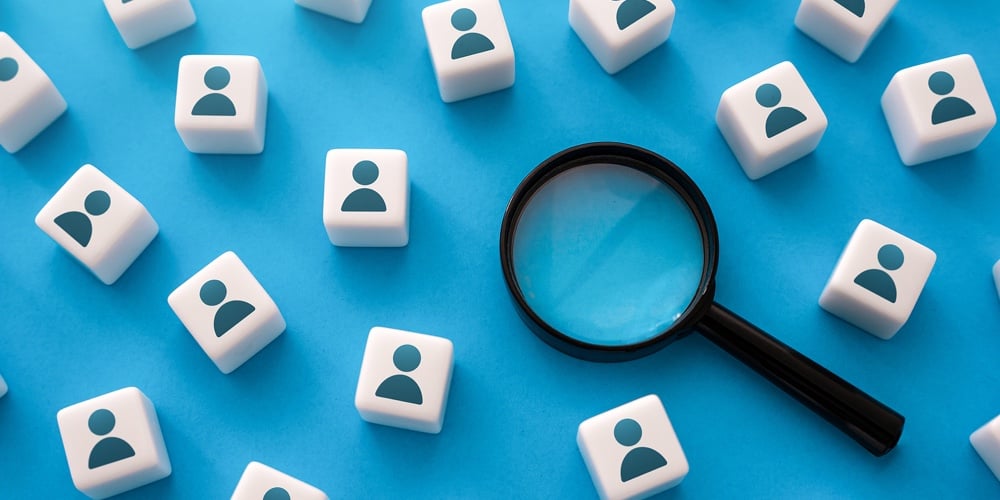 During the past several years, the nature of the employee-employer relationship has experienced a seismic shift. According to ManpowerGroup's 2023 Workforce Trends Report, a change in demographics, technology adoption, individual choice and a digital-first global economy are all key forces impacting the future of work and how employees view their employer. It should come as no surprise that today's workforce has unprecedented choice in terms of career options, and employees' expectations of their employer have never been higher.
In response to these trends, what should HR leaders do to effectively attract and retain increasingly scarce and expensive talent? Now is the time for HR leaders to holistically reimagine their approach to leveraging human capital. In this age of accelerated workforce transformation, an outdated talent strategy could hinder an organization's ability to attract and retain the top talent required to achieve business results. It is imperative for HR leaders to evolve to keep pace with the new speed of business, with a goal of designing a flexible, responsive talent strategy to effectively cultivate your organization's future workforce.
Shifting the narrative
While the purpose of an effective talent strategy remains the same – to attract, develop, engage and retain the best employees for an organization – the focus and components must evolve quickly to ensure they are relevant and adequate for the dynamics of the new workforce. There are many factors HR leaders and executives need to keep in mind as they look to shift the narrative.
Ultimately, an organization's talent strategy should enable its strategic plan by effectively cultivating its future workforce to meet tomorrow's business objectives, and its primary underpinning must be aligned with the organization's overall goals and enterprise strategy. The best way to ensure this alignment is to co-create the talent strategy alongside the business strategy. In other words, the talent lens must be considered while the business strategy is being developed – not as an afterthought.
To facilitate this collaboration, HR leaders should truly understand the current business context and the potential associated talent risks. Designing an effective strategy starts with a comprehensive assessment of the business landscape, with a focus on identifying the external and internal factors shaping the organization's strategic priorities. As such, it is critical for HR leaders to have a seat at the table among executives as plans are solidified in order to understand key business drivers and tease out the talent implications, which will then help inform the focus and initiatives of your talent strategy.
Flexing your plans
Once the talent implications are identified, the real fun begins. The art of establishing an effective talent strategy is in weaving together potentially disjointed talent management activities to deliver an exceptional employee experience, while also aiding the achievement of the organization's business objectives. The levers and components are not new: talent acquisition, talent development, talent engagement, talent retention, succession planning and diversity, equity and inclusion (DEI). The challenge is in integrating talent management initiatives in a way that feels intentional, cohesive and aligned with culture.
The new speed of business requires that most initiatives are shorter-term (18 months or less), come with a healthy dose of change management and are updated frequently to respond to any shifts or trends. The days of the three- to five-year talent strategy are gone. In fact, nowadays, it is more common to review these initiatives quarterly. We have found that quality trumps quantity when it comes to talent strategy focus areas. We have seen more success in focusing on three or four strong, balanced areas versus spreading ourselves thin with a larger number of initiatives.
As an example, take an organization that identifies its talent implications and needs as follows:
Scalability
Digital skills and capacity to innovate
Flexibility in where and how work gets done
Speed and agility
Ability to integrate mergers and acquisitions
Organization optimization
Diversity, Equity and Inclusion (DEI) accountability
Exceptional employee experience and employer brand
Robust, diversified talent pool and leader pipeline
While it might be tempting to try and address each of these needs, prioritizing the most impactful areas will result in a more focused and effective strategy. This is not the time to "boil the ocean!"
The following three focus areas could create a very impactful talent strategy to address the identified needs:
Leadership effectiveness: Ensure leadership is optimized at all levels and prioritize investing in the next generation of leaders and preparing for succession.
Operating model and organization structure: Re-imagine your organization and operating model to enable strategy, innovation and agility.
Shaping culture and employee experience: Evolve culture alongside business strategy, with a lens toward operationalizing DEI.
A great talent strategy requires deep understanding of the business landscape, the ability to predict the talent implications of business drivers, relentless prioritization of the most impactful areas and speedy execution. HR leaders must create a compelling vision, while remaining fluid in adjusting talent tactics and initiatives in real time to yield real results. Creating a talent management strategy that is collaborative, responsive and iterative is essential for organizational success.
Lynn Heckler is responsible for the functions that define PSCU's culture and employees' work experience. She joined PSCU in 2001 and has over 25 years of experience in human ...
Details