Renaming Your Credit Union – A Gutsy Call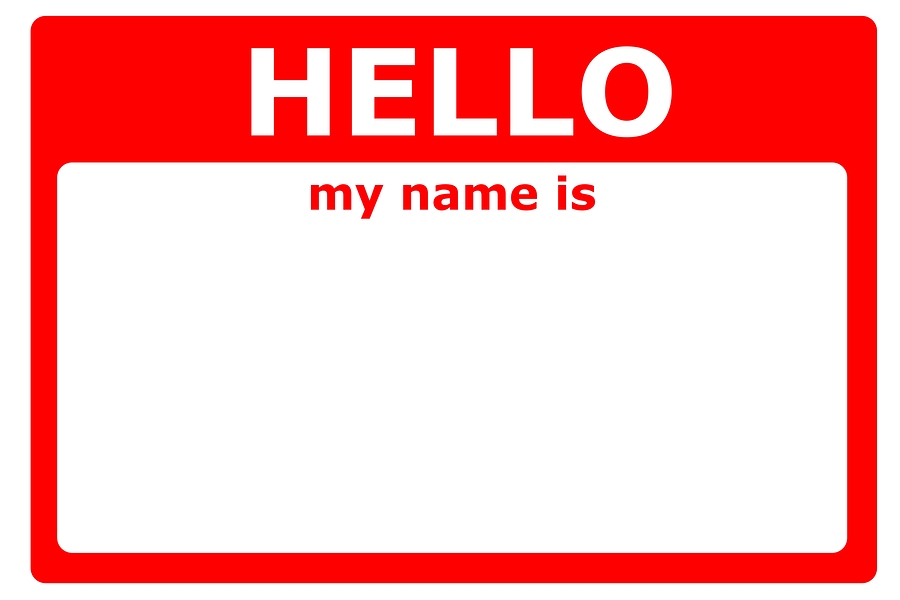 How hard can it be? So many have done it successfully. Red Canoe, Veridian, Navigant, Trailhead – and those outside the credit union industry like Ally Bank, Orion Bank and a host of others. So back to the original question, "how hard can it be?" Simple answer – ask these two "Orion" financial institutions which one has the ability to make the other cease and desist use of the name.
And there is the problem we all see time and time again…how many times do we see the same name, or a derivative of the same name in the financial industry? But how could that be? We have rules – lots and lots of rules!
I could read you an entire novel of why names are selected, how great or how questionable they seem, what the right process is (and isn't), the pros and cons of changing your name, and dissecting some of the most interesting names out there today, old and new, and why they have succeeded or not succeeded. But I would rather spend this time simply asking you a few questions, pointing out a few of the obvious (to most of us) pitfalls and challenges when looking at a new name, in hopes that it will make you stop, think and ask questions of yourself, your team, your agency and others who help you shape the direction of your financial institution for decades to come.
What are the top five reasons financial institutions today look to change their name?

1.  Rebrand for Growth (GMAC – Ally) and Eliminate Eligibility Confusion (for credit unions)

2.  Competing Names – you've entered into a market where there is already a First Community or First Federal or First Members or…well, you get the idea.

3.  Geographic Expansion or FOM Change – has led to name confusion in the markets you are serving now, and those you are targeting in the future.

4.  Mergers; Acquisition; Multiple Names – none of the names speak to who you have become.

5.  Sponsor Demand or Trademark Infringement – Demanded you change your name citing possible "brand" confusion.
Now that we have looked at some of the hurdles, what do we want to define as an objective as we look to change the future of our credit union forever? Many would sum it up something like this: "We want to create and select a new name that is not limiting in its definition of who we serve, appeals to a younger consumer demographic and positions us for future growth and profitability."

Sounds simple doesn't it? You should just do a naming contest – because your members know your brand, your personality, your internal goals and objectives for growth, what your shift in target audience niches will be over the next 3-5-10 years – and certainly know all about federal trademark law. Or just get together around a table at a strategic planning session and come up with a name. I am quite sure you'll be able to get 15-20 people to all agree on one.
The there's "The Law." Yes – Federal Trademark Law – the most significant piece of the puzzle you must make fit.  Simply, we recommend you hire an attorney who specializes in federal trademark law. A trademark can be protected by state, federal and common law simultaneously. Protection provided under common law is limited, however, and you will benefit from registering your name at the Federal level. The benefits of registering a mark federally are far greater than those offered under state registrations. However, the process for registering a mark federally is more extensive, rigorous and time-consuming than it is for state registrations. But, with the growth of the Internet and the rise in nationwide and international commerce, many credit unions find they are better off with federal, as opposed to state, trademark registrations. Again, you should speak with an attorney versed in federal trademark law to determine whether or not a federal or state trademark registration makes sense for you.
Easy so far, right? And then there is looking at the names themselves. We've gone through several evolutions in naming over the years. We started with naming ourselves based on who we were, where we were, or a combination of both. From there, the second generation of names saw us jump from those long names like Elkhart County Farm Bureau Employees Credit Union to something much more identifiable to those coming into our community and looking for a place to do their everyday banking. We shortened our name to an acronym, becoming names like ECFBECU. That's pushing the easy button right? Or we changed our charter and added the word "Community" to our name, doing only one simple thing…that being to make our name longer than it was before. And where are we now? With the tightening of the federal trademark laws, multiple credit unions in the same market serving the same audiences and other confusing terminology we use that is near and dear to our hearts, we entered the third generation of names. Those are the "amalgam" (two words put together like BayPort, or CoastHills) and the "coined" name like Prospera, Veridian, INterra and others.
And now you have a new name. Problem solved! Or is it? The first thing you must realize when you go into a monumental project like this – is that the name is not going to do it all. It is not going to solve all your problems and is certainly no quick fix if you are bleeding from several issues internally, a shift in community demographics, economic challenges or a myriad of other issues.
So why bother? Ask some of the credit unions who have – and who have done it the right way. Their stories are ones of developing a stellar brand, impassioned employees, elevated member experiences and resulting growth and share of wallet that can be double the norm.
Randy has more than 30 years of financial industry marketing experience.  His unique "out-of-the-box" approach to exceeding clients' expectations has garnered him numerous industry accolades. Having worked as a marketing ...
Web: www.strumagency.com
Details