Robots aren't taking over just yet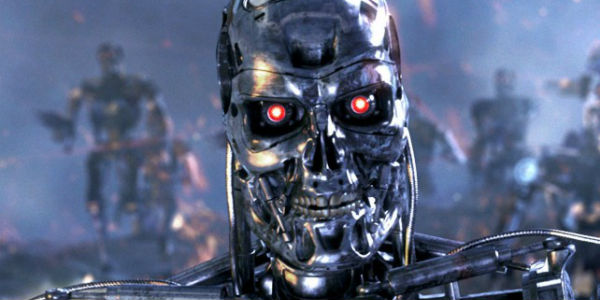 People will still make or break your spring mortgage loan success.
All signs indicate that we're in for an active spring home-buying season in 2015. Interest rates have remained surprisingly low, rent costs are rising and financial situations/credit scores are improving, allowing many prospects to consider that next big investment.
As the next big wave of home buyers — the millennial generation — heats up the market, many loan servicing companies are investing in technology to allow this subset to navigate this process on their terms while closing as quickly and efficiently as possible. Some have even gone as far as cutting out the middle man entirely with algorithm-based programs that automate everything. As volume picks up and the winds of change stir, it begs an interesting industry question — are people still needed to generate and service mortgage loans? The answer of course is a resounding yes!
Personal Approach
Relationships are still the primary reason people return for business, and they always will be. The ability to connect, learn a person's name, build trust, call them back and ask them questions based on a previous conversation is invaluable. While there's no doubt a mandate to adopt and refine technology (which we'll get to shortly!), taking the time to make your member feel important, excited and engaged will do wonders for future business or referrals.
Invest in Technology That Makes Jobs Easier
Adding new technology in the home lending industry is bordering on non-optional these days, but the best choice is less clear. While many services out there offer a more streamlined approach, you have to be cautious where you're applying your credit union's budget. Opt for something that makes the job easier long-term, vs. a quick fix. For example, TruHome Solutions recently invested in software using video technology to alert lenders about the next step in the process and features videos explaining actions required in easily digestible vignettes. While this is not intended to replace human interaction, it does serve as a convenient and informative reminder that nudges the process along in a manner consumers welcome.
Expertise Matters    
Not only are we suggesting that you shouldn't turn jobs over to the "cloud", we believe in investing and empowering people who possess seasoned knowledge about mortgages and compliance. If you are in the business, you are keenly aware that August is going to be a challenging month with major rules going to effect. But the industry has seen its fair share of changes like this and, to evolve, you must staff your team with flexible, capable, and most importantly, incredibly knowledgeable team members.
You're Not Alone
At the end of the day, you're not alone in the pursuit to provide the best mortgage lending experience possible for your members. There are always options available to ensure you have the most positive, fruitful spring ever in 2015. If you struggle to maintain a compliance staff, technology investments and the appropriate time commitment to manage mortgage loans with members, CUSOs exist to make this offering possible and seamless for you. Their robust team of lenders (we said robust, not robots) can manage everything from origination to closing, with compliance oversight and management, freeing up your time to invest in real human interactions with your members.
We don't ignore the fact that technology is the key to business growth in this sector. We just suggest that you harness the significant power of people and see the difference a personal touch can make in the member's home-buying experience.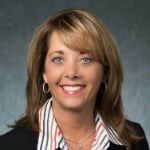 As Senior Vice President of Business Development & Client Relations, Sherri leads TruHome's successful client expansion and relationship-building initiatives using her distinctive, thoughtful and prudent approach to ensure each ...
Web: www.truhomesolutions.com
Details