Scale matters: How growth fuels mission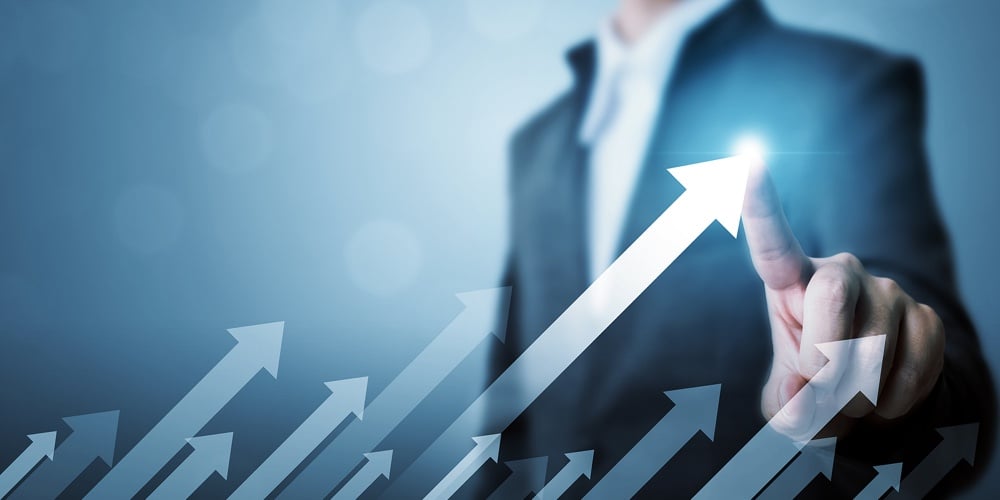 Credit union leaders know the importance of mission to what credit unions do. Credit unions are unique among financial institutions because they are member-owned. Credit unions leverage their member-focus to deliver benefits to their members. In fact, our mission, as credit union leaders, is to serve our members.
The question is: How can we best fulfill that mission? And while there are many different ways for credit unions to execute on their mission, one of the most vital, but hardest to accomplish, is growth.
But there is sometimes a misconception about credit union size that keeps people from embracing growth and reaping the rewards. Too many credit union leaders think that "bigger" is a goal only for the big banks that are more interested in profits than in helping their members prosper.
Growing bigger is about scaling up, and scaling up successfully can fuel the credit union mission, rather than distract from it. Growth can empower you to better serve your members if you do it soundly and correctly — in fact, it ought to.
Conventional credit union wisdom would have you believe a small scale business model is the only one that will work for a member-oriented institution like a credit union. Consumer patterns, however, show this just isn't true; consumers need and want accessible, state-of-the art, and safe services nationwide.
As many as 56% of consumers who don't bank locally cite the lack of branches and ATMs available to them when they travel. Consumers want financial institutions that can be accessed beyond their hometowns.
They also want convenient digital banking options that ensure their personal and financial information is kept safe and secure. In 2021, 76% of Americans said they used a mobile app for everyday banking. But developing a secure banking app and functional digital member experiences require significant capital investment. Many financial institutions simply don't have the resources to develop the high-tech tools necessary to satisfy their members' own hunger for digital banking services and nationwide accessibility.
In short, consumers want the freedom to access their money from across the country without having to pay fees or navigate an outdated website. They want better tech, safety and convenience. And credit unions can and should offer all of this, in addition to the outstanding, community-focused care that makes them unique. But in order to do so, credit unions have to embrace the importance of scale.
That's because scaling up is the principal way that credit unions can access the resources necessary to deliver the great products and services that members want.
At any size, scale empowers you to make more investments and get better talent to deliver across the board. As you scale up, you have more funding to invest in marketing, cybersecurity development and top-notch talent; you'll be able to hire the best of the best in every department. That means you can hire not just that amazing new Chief Information Officer, but also a whole team of technology professionals to work alongside her.
But scale also is key to directly improving the services and goods you provide. Great rates on loans or credit cards go hand in hand with having a larger pool of members. You simply can do more when you have more to work with.
In my own work at PenFed Credit Union, I've witnessed again and again the benefits of prudent, mission-driven growth. Still, I know that attaining scale is hard to get right. Many might not know where to start.
But there are also a number of ways to make growth happen and achieve scale. To give just one example: Since credit unions are so mission- and culture-oriented, they're positioned to scale particularly well through mergers. Just by identifying a partner credit union that shares your vision and commitment, you've already found an excellent way to scale quickly and efficiently. You can work together with another credit union to bring your member communities together and expand your capacity to serve.
Credit unions are designed for their members. Providing great service and staying focused on the people and communities we serve are in our DNA. This kind of focus, vision and unique value is something other businesses try and often fail to create. They're coveted resources — resources credit unions have in spades.
Scaling up allows credit unions to respond to expanding consumer needs without ever compromising on customer care, or compromising their mission of community-oriented banking. Growth fuels mission, when it's guided well. Growth serves the communities that drive your credit union.
Don't be afraid of growing. If you keep your mission firmly in mind and grow for the sake of your employees and members, your growth will empower you to deliver better services, products and experiences.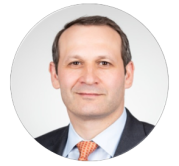 Mr. Ricardo Chamorro leads PenFed's corporate strategy to drive business forward. Since joining PenFed in 2014, he is responsible for all consumer banking products including high-yield online savings, certificates, ...
Details