Setting 2016 goals for your Voice of the Member program
Each fall, Member Loyalty Group receives numerous inquiries as credit unions plan for the next year and develop new goals for their Voice of the Member programs. With more than 2.1 million member surveys collected over the past eight years for over 80 participating credit unions, we've learned a lot about what drives loyalty and how to create consistently great experiences for your members.
Our credit union participants utilize a consistent Net Promoter Score® methodology, which allows us to publish a quarterly benchmark for the industry. Over the past 7 years, the overall average change in Net Promoter Score has been +1.3 points. When considering credit unions that improved their score, the average change has been +5 points. However, not all credit unions improve their score. In fact the average decrease seen in scores has been – 3.8 points. A realistic goal for your credit union's program depends on several factors, including the level of your current score.

Dramatic Gains More Difficult at Higher Levels
In terms of estimating score movement for 2016, it is important to note that higher scoring organizations tend to move the score more slowly and may have to work diligently just to keep their scores at lofty levels. Lower scoring organizations tend to move the score more rapidly. This is due to the way NPS is calculated. Lower scoring organizations generally have a larger percentage of Detractors, which when converted to Promoters, has a doubling effect on the NPS (e.g., converting 5% Detractors to Promoters, yields a 10 point increase to NPS). Higher scoring organizations tend to have a low percentage of Detractors, therefore not as much opportunity for Promoter conversion.
The chart below illustrates the decreasing improvements that are seen when the NPS score increases.
NPS Movement Among MLG Credit Unions
Big Changes Can Have a Big Impact

Even the best performing credit unions have also seen score declines, especially after a merger, system conversion, branch closure or other "big" change. We recommend that you be realistic about loyalty/service measurement goal setting when large changes are on the horizon. You may want to consider setting a goal which keeps your score level or even factor in a temporary decrease at those times. In the chart below, the green line demonstrates the dramatic impact that a merger can have on an organization's NPS and the gradual "rebound" period that follows. The other organizations show more moderate dips and faster rebounds.

Download your complimentary copy of the new guide today!

Learn more about setting realistic goals for your credit union's Net Promoter Score by downloading your complimentary copy of our new guide for 2016.
You can also learn more about Member Loyalty Group's Voice of the Member programs by visiting www.memberloyaltygroup.com or contacting us at info@memberloyaltygroup.com.
Net Promoter, Net Promoter Score, and NPS are trademarks of Satmetrix Systems, Inc., Bain & Company, Inc., and Fred Reichheld.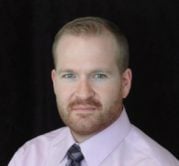 Before joining Member Loyalty Group, Jake served as Member Experience Analyst for Idaho Central Credit Union where he managed their Net Promoter program. Jake's passion for the Net Promoter ...
Web: www.memberloyaltygroup.com
Details