Seven tips for effective incentive plans
Here is a list of seven things to consider when designing an incentive plan for your organization.
Keep the plan results-based. Effort without results is meaningless; rewarding for effort without results is squandering of resources and sends the wrong message. Avoid the term "incentive" to describe your plan; refer to it as performance compensation.
Establish a minimum (baseline) threshold of acceptable performance. There is a standard of performance that comes with base compensation. Don't reward for what should be expected to begin with.
Align the plan with your strategic objectives. Your operating plan (budget) should include the current year targets in your longer term strategic plan. Make sure everyone knows what you are trying to accomplish this year and align rewards with that.
Make the size of the reward meaningful. At a minimum, it should be market-based. Failing to do so puts you at a competitive disadvantage to attract and retain talent. Paying above market base compensation in lieu of variable pay is a recipe for mediocrity.
Make the reward pool self-funding. Share a percentage of the income generated in excess of the minimum threshold of performance in order to self-fund the reward pool.
Don't place a cap on the maximum amount of reward that can be paid. The key to realizing untapped human potential is to avoid artificial or arbitrary limits. If the reward pool is self-funding, then everyone wins no matter how great the performance.
Use a balanced set of measures. There is tension among growth, profit, quality and productivity. An effective plan includes measures that serve as checks and balances. In financial services, a core set of balanced measures includes loans, deposits, margin, non-interest income, non-interest expense and asset quality.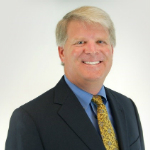 Mike Higgins is a partner at Mike Higgins & Associates, Inc. who has authored Filene research papers on measuring and managing credit union performance. His firm consults with credit unions ...
Web: www.mhaplanningforsuccess.com
Details