St. Valentine's Day Massacre
Friday, February 14, 1992 started out like any other day, full of promise. I had no idea it would become the biggest test of my career, when late that afternoon we began to receive calls from USAA members who were not able to use their credit cards. As CEO of USAA's banking operations, I monitored member issues closely, as member service was our #1 priority, and members unable to use their USAA credit cards on Valentine's Day was a big concern. The big question was why were members' cards being declined?
We quickly checked with First Data, our card processor, and they were not declining cards. We called Mastercard and Visa and both said they were not declining USAA cards. We quickly assembled a team of card employees and had them go to various locations and use their cards, to see if it was above or below floor limit transactions, Mastercard or Visa or both, so we could attempt to narrow down the potential cause. Within 20 minutes we had the answer, it was Mastercard over floor-limit transactions that was the issue. We called Mastercard again, they had no idea why this was happening, but said they would dig into it. 
Despite the fact that it was Friday evening on Valentine's Day, we had to develop a response to the crisis that was brewing. We had members who had taken out their spouse for Valentine's Day, and had their card declined. Members who were trying to buy last minute gifts found their cards declined. Members were upset, and justifiably so … we were desperately trying to find the cause, so we could fix it, when Mastercard called back to tell us that when closing the BIN (Bank Identification Number) of an international bank that had been closed due to massive fraud (BCCI), the BIN range had a transposition error and USAA cards got closed down by mistake!  
We had already asked employees of our credit card service center and our member service center to stay and work late to help handle USAA member cardholder problems, and hundreds of them stayed to help. As members called in, we put in place a plan to help them, which included:
We accepted blame for the problem they experienced – it didn't matter to our members that it was an error at Mastercard's operations center, and we simply wanted our members to know we took ownership of the problem.
We apologized for the embarrassment and inconvenience, and we offered to write a letter to the merchant who had declined their card, explaining that it was not our members fault, and that it was a problem at USAA.
We made restitution to every member who experienced a card decline – we paid $50 to every USAA member whose USAA Mastercard was declined, as our way of demonstrating to our members that we were sincerely sorry for what happened. It cost us over $600,000 for the 12,000+ members who were affected.
We reissued new cards and overnighted them to our members – we wanted to get new cards into our members' hands immediately, since most did not have a credit card from another issuer at that time, and we didn't want them to feel like they could not count on USAA. We had over 12,000 new USAA Mastercard cards delivered on Saturday morning, February 15th to their homes.
I talked with dozens of USAA members that night, apologizing for the embarrassment and inconvenience that we had caused our members. Their stories were excruciating. One member was a surgeon, and despite having plans to take his wife out for Valentine's dinner, stayed to save the lives of local residents who had been in a terrible accident. He asked members of his surgical team to stay, and many did, to assist with the treatment to save those injured in the crash. To make up for all of them missing their Valentine's Day celebrations, he took the entire team to his favorite restaurant, where he and his wife had planned to celebrate earlier that night. The restaurant stayed open late for them, and when it came time for the surgeon to pay, the restaurant owner came back to the table with scissors and cut up his USAA Mastercard in front of everyone, saying it had been declined!!  
I personally wrote a letter apologizing for the situation to the restaurant owner, as well as each member of the USAA member's surgical team, explaining that it was not our members fault that the card was declined. We also reimbursed the person on his team who paid for the dinner and paid for our member to take his spouse out for the Valentine's Dinner that they did not have, due to the accident, as our way of thanking him for his loyalty and selfless caring for others. 
We asked every member to tell us who to send letters to, so they would not be embarrassed because of the erroneous card declines and sent thousands of letters to those affected by this debacle. Of all times for a card system error to occur to members on Valentine's Day on a Friday night – it was unbelievable.  
For all of the USAA employees who stayed late and helped us to take care of our members, besides the overtime pay, I gave them each a day off for the extra hours worked on Friday night, and gave them each $50 so they could celebrate their postponed Valentine's Day events. How we treat our employees is how they will treat our members.  
The following week we began to receive letters and calls from USAA members thanking us for taking such good care of them. They were understanding that nobody is perfect and things occasionally happen outside of anyone's control, and how you handle it is most important. We even received a letter from one affected USAA member who was a professor in a well-known university MBA program that asked permission to use our "St. Valentine's Day Massacre" as it became known at USAA, as a case study in how to handle a crisis.   
The professor asked:  "How did you decide what you would do when you learned of the cardholder problems?" The answer was actually pretty simple: Treat our members the same way you would like to be treated (the "Golden Rule"), and make sure that we did everything in our power to make things right. That included immediately replacing the declined cards, giving members something of value ($50) to show we were sincerely sorry, and making sure that any friends, family or businesses they did business with, understood that it was not our member's fault their card was declined.  
Several weeks later, we explained what happened in our USAA Bank member newsletter, so they could understand the unlikely source of the problem. Even though we did not expect it, Mastercard stepped up and reimbursed us for the costs we incurred of replacing cards and even the $50 we gave to our affected members – a truly great partner.  
So, when you are faced with a challenge in serving your members, think about it from your member's perspective, and treat them the same way you would want to be treated, or how you would want your mother to be treated – and you'll ultimately have happy, satisfied members.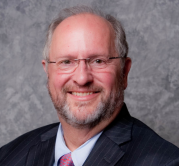 Jack Antonini was appointed president/CEO of NACUSO in 2010. Jack was the former President & CEO of USAA Federal Savings Bank when USAA FSB was recognized as "Best Bank ...
Web: https://www.nacuso.org
Details