Step 2: When it comes to member engagement, one size doesn't fit all
Learn how a personalized approach to member interactions—especially those that happen in-branch—can help put you on the path to primary. (Step 2 of our three-part series).
Fewer than a quarter of credit union members consider their credit union to be their primary financial institution (PFI). Only 30% of members say they have a product or service from their credit union that fully meets their needs. Could there be a connection between the two? We'd say the likelihood is high.
Last month we discussed how moving from order taker to change maker was the first step toward more members seeing you as their PFI. This month we'll focus on Step 2: the importance of taking a personalized approach to member interactions, especially when you're connecting one-on-one.
The promise of personalized is changing member behavior
Two years ago, EY (Ernst & Young, a professional services network) surveyed consumers to learn which institutions they considered to be their primary financial relationship. At the time, just 6% named a fintech. Fast forward to the early 2021 EY survey and the difference was startling: 31% said a fintech played this role in their life. 
Why the switch? Digital financial tools were a critical must-have for 2020 and beyond—and a fintech sweet spot. But there's another reason too: personalization. Fintechs have the tools and mindset to prioritize individual consumer needs, removing the jargon and product pushing, and they excel at uncovering and meeting the needs of the consumer in a compelling, interactive manner. Can your credit union say the same? Based on the stat shared above, it's the rare credit union that can. Which means it's increasingly likely your credit union is at risk of losing members to providers who make personalization a priority.
Credit unions' secret weapon  
COVID made it absolutely critical to deliver services online, and credit unions that couldn't took a hit in 2020, especially when branch lobbies were closed and stay-at-home orders prevalent. 
But guess what? There's ample evidence consumers still value the personal connection of a physical location. Here's just a sampling of the many experts who recently stressed that financial institutions shouldn't put all their eggs in the digital basket. Research firm Forrester urged financial institutions not to pivot to digital-only and emphasized the importance of refocusing branch efforts to drive consumer and employee engagement. EY said "the traditional branch network is far from dead" and advised financial institutions to recognize the importance of seeing the branch as a place to conduct increasingly complex and personal interactions. And anecdotal findings reported in The Financial Brand showed that financial institutions had seen an 80% bounce-back of in-person transactions after they reopened branches.
Why do branches continue to be important? Because they can be the best places for members to have in-depth conversations around their financial well-being. Sure, credit unions would happily wave buh-bye to many simple member transactions, like check cashing and deposits—ATMs and mobile deposits are more efficient and convenient. But the chance to spend time with a member, face-to-face, to find better ways to meet their financial needs and improve their financial well-being? That's not just a transaction; it's a discoverable moment—and the stuff PFI status is made of. Credit unions need to do everything they can to take advantage of these opportunities. Which, again, gets us back to personalization.
The importance of personalization in the physical setting
There's a tendency to think personalization = digital = online only. But it's just as important to tap into the benefits of a personalized approach in the physical space.
Consider these two scenarios, both of which involve a member coming into the branch to open a checking account.
In Scenario 1, the team member pulls out their account opening checklist and gets the member signed up with an account. 
Will that member end up with the right account for their needs? Maybe yes, maybe no—it depends on what that new account checklist includes, how well staff is trained to use it and how comfortable they are with the process. 
If your staff acts only as an "order taker"—or simply pushes whatever product is the flavor of the month or walks the member through a laundry list of options in the name of cross-selling—they'll likely miss the chance to truly help the member. Remember our 30% statistic. Face-to-face sessions like this are a prime opportunity to uncover and fill personalized needs. An impersonal, one-size-fits-all, paper-based process won't get you there.  
And if the team member does manage to gain insights into member needs today and into the future, is that information captured and acted on in the future? Only if the employee remembers to enter it into a CRM. 
In Scenario 2, the team member knows this is an opportunity to uncover and meet the member's actual needs and has the intelligent digital tools to help. They request a few minutes to ask some personalized questions, open an AI-driven online tool, share it with the member and go through a series of questions generated by the member's responses. There's no laundry list of options; no time wasted exploring products and services that aren't a fit. The system will only generate accurate, personalized recommendations that match what the member reveals in the conversation guide. As a bonus, the conversation guide system automatically captures the conversation and products of need today and in the future within your CRM for future followup. 
Which scenario is more likely to end with a member feeling their credit union understands them and has the ability to meet their unique needs?
"In any given moment we have two options:  to step forward into growth or step back into safety." – Abraham Maslow
Becoming members' PFI requires your credit union to make the most of every interaction, especially the ones that happen face-to-face. Can you do that using traditional methods? If you're lucky and have amazing team members—sure, it's certainly possible. But a business-as-usual approach is inconsistent at best, requires a lot of staff time and effort and clearly isn't working if that 30% stat is right. 
The right personalized digital tools will deliver better results consistently and effectively, be omnichannel, and use staff resources more efficiently. They'll transform the member experience and turn awkward, sales-focused conversations into fluid opportunities to truly meet members' needs.   
Can you afford to take your chances with a same ol' same ol' approach?  
Be sure to check in next month when we'll wrap up our series with a discussion about having the courage to change. We know change can feel overwhelming—but doing nothing can actually be more dangerous.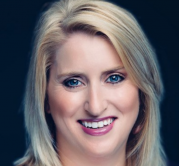 Whitney Loe is the Director of Business Development for Credit Unions for Ignite Sales and joined the team in 2019. Whitney began her career in financial industry in 2007 working ...
Web: https://ignitesales.com
Details