Strategic planning goals defined: Wake up, catch up, keep up
Working with credit unions both large and small across the nation during their strategic planning process is one of my favorite jobs. Getting to meet and learn from executive management, staff and board members gives a unique perspective as to the state of the credit union movement today.
Interaction during strategic planning is critical and the process always flows better when those in attendance are free and empowered to voice their opinions. I've heard feedback and comments from every perspective. Earlier this month a board member at a strategic planning session answered the question "what do we need to do to get better as a credit union?" with this unique response:
"That's easy. We need to wake up, catch up and keep up."
His answer, both eloquent and concise, stopped the hum of conversation in the room.
Needless to say, this individual's answer helped inspire and guide conversation and decision-making during the rest of the strategic planning process. Let's break down what he said.
Wake up. If there is anything many credit unions need to do, it is wake up. The world is rapidly changing. What worked well for members five or ten years ago probably won't cut it today. Think about the rapid change of technology. Ten years ago, did anybody really think consumers would regularly check their accounts and conduct banking on small handheld devices connected wirelessly to high-speed Internet? Credit unions often need a kick in their complacency. Just because you had a good year last year doesn't mean you're going to have one next year. Waking up and being more aware of our surroundings (which includes trends, societal shifts and useful prognostications) positions our credit unions as industry leaders rather than followers.
Catch up. Here's where followers comes into play. Think about the amount of competition for consumers' business today. There are plenty of other banks and other credit unions, the high-rate payday lenders, insurance providers now in financial services and a slew of nontraditional online lenders like Lending Club and Prosper. This doesn't even touch upon the evolution of payment services. How will innovations like mobile P2P payments and Apple Pay impact the way credit union to business? If your credit union is constantly playing catch-up, your members are likely to drain away in favor of competitors that provide the products and services they want — today.
Keep up. If you're one of the fortunate ones that is wide-awake and doing a decent job of catching up, your goal now is to keep up. And how do credit unions keep up? By sticking to the guns of their strategic plans, not allowing plan drift to occur and keeping an eye out for what the competition is doing. They also have to know how well they are doing internally. For example, when was the last time your credit union took a deep-dive look at its own marketing materials? The only way we can keep up as retail financial service providers is to have a full understanding of not only what the competition is doing, but how we measure up to them.
Wake up, catch up and keep up. Seven eloquent and simple yet profoundly compelling words. When it comes to credit unions and their future as robust and relevant retail financial service providers, fewer phrases are more powerful. Keep these sage words in mind as your credit union embarks upon its next strategic planning session.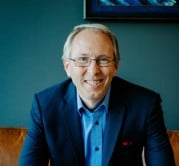 Mark Arnold is an acclaimed speaker, brand expert and strategic planner helping businesses such as credit unions and banks achieve their goals with strategic marketing insights and energized training. Mark ...
Web: www.markarnold.com
Details