System evolution must occur through the eyes of the member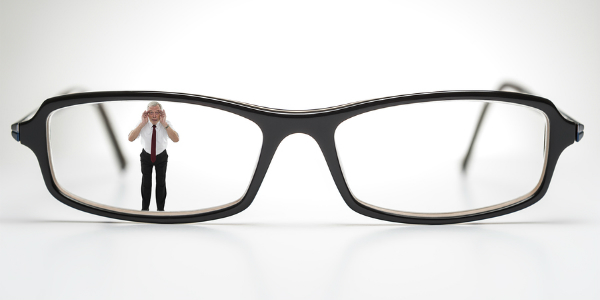 The 80th anniversary of the Federal Credit Union Act was commemorated this year. In a fast-changing world where few institutions remain stable for a full century, it is no surprise that along with this milestone has come conversation about the future relevance of the industry.
A constant willingness to evaluate and reinvent is important in any industry: Without evolving to meet changing needs of our members, what kind of business can we expect to be in? Adding financial industry-specific studies, such as this one (http://www.millennialdisruptionindex.com/) that indicates financial services are the most likely industry for disruption, it is clear that reinvention is critical.
Sometimes, these conversations about maintaining relevance cause me to pause, though. Not because I do not believe we need constant improvement, but because often these conversations seem to come from a place of self-preservation or strictly financial performance. Credit unions are not just non-profit banks. This is a social movement created to improve people's lives by promoting thrift, building financial stability, and ultimately improving communities. Conversations about evolution should be centered on these values with a laser-like focus on what will make our members thrive (whether those members are the credit unions we serve as trade associations or the consumers who bring us their financial needs).
Of course sound financial management is important. Every dollar our industry spends comes directly from our members—frequently people of modest means who are often very careful with their own finances. We do well to be wise stewards of this money and to make decisions we are proud to share with them. Investments made in ensuring a relevant, enduring credit union should be consistent with those decisions we are proud to share. Investing in a system should be included in this: Credit unions are better able to deliver on our founders' promises through a system that aggregates credit unions' interests. Organizations like the National Credit Union Foundation, the Filene Research Institute and Credit Union House were made possible due to coordinated efforts through the CUNA-League system. These organizations have gone on to strengthen credit unions through advocacy, research, innovation, and a message of the permanence of credit unions.
Recognizing past value of the system does not mean this is the only way to exist going forward, though. Undoubtedly, tomorrow's consumers are looking for something different in financial services. New entrepreneurs fund businesses through Kickstarter rather than a bank and people happily share cars through services like Zip Car instead of financing a personal auto loan. To remain relevant, credit unions must reinvent their role in consumers' lives, and so should the system that supports credit unions.
In months of conversation, I have heard no denials that our credit union system must evolve. I have also not yet heard any perfect solution that outlines how to move forward with tomorrow's credit union industry. There is no easy way to move through an evolution, and it is clear that it must be done inclusively, drawing in many perspectives. It is also necessary that the solutions explored must be focused on building something that delivers on the promise of helping our members succeed. When that value is kept central to the reinvention process, we are more likely to end up in a place where our industry continues to enjoy the advantages of a system, our members benefit from wise investments of their money, and credit unions remain able to improve the lives of our members for another 80 years.
Jill Nowacki started her career with credit unions in 2001. She has taken on leadership roles at credit unions and state and national trade associations. Now, she uses her experience ...
Web: www.humanidei.com
Details