The best tools for safely approving more auto loans for your members
Between credit unions' great rates and service, auto loans have long been a highly successful piece of their loan portfolio. In April, auto lending dropped more than 50% for both new and used purchases, but that had nearly completely rebounded by June, according to Experian; new car registrations were down only 10.6%, while used registrations increased 0.2%.
Credit unions are well positioned to take advantage of auto lending's rebirth. By connecting with the right fintech partners like 2020 Innovation Award winner Open Lending, institutions can offer a better experience for members with lower credit scores.
Many lenders and their business partners have been warehousing data and creating proprietary formulas to help lenders make better lending decisions and get more consumers the financial assistance they need. The Financial Brand reported that 72% of big lenders use alternative data in their credit scoring, and credit unions have the ability to use this same data.
Loans are even more difficult to come by these days for consumers with lower credit scores. Credit unions' cooperative nature and mission to serve those who are underserved make them a natural fit to help those in need, particularly right now. During the last economic crisis, credit union membership grew while others tightened the purse strings. With the right technology and lending options, we can continue serving our members and reaching out to more consumers for growth, especially those who need it most during the pandemic.
Learn more about the lending options that can help your credit union compete and thrive with these resources.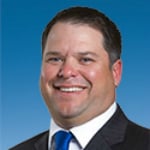 Randy Salser was appointed President of NAFCU Services Corporation in October of 2013. He comes to the credit union industry with over 15 years of executive-level experience in the areas ...
Web: www.nafcu.org/nafcuservices
Details