The CUInsight Community Top 10 of 2015
The CUInsight.com Community was started a few years ago as a place for thought leaders around the credit union industry to share ideas, best practices and opinions. We wanted to create a place that people from around the credit union movement could experience what the best and brightest have to say on a regular basis.
We've had over 500 people contribute to date; and for this we thank the contributors, and you the reader of the CUInsight Community. This was built for you, by you. We can't wait to see what the contributors have in store for 2016.
Let's take a look back at the best of the best of 2015 (measured by number of reads).
By: Cynthia Campbell, Filene Research Institute
I have the pleasure of visiting with credit unions across the country and when we discuss professional development and managerial excellence I start by asking a very simple question, "who has quit a job because they had a bad boss?" It amazes me but every time I ask that question the majority of the room raises their hand. Read More
By: Paul Ablack & Peter Keers, OnApproach
The credit union industry is on the cusp of significant challenges with the potential to disrupt the financial services landscape as we know it. Big Data and Analytics is driving a new breed of competitor into what has been a very traditional marketplace. The industry will need to envision and build out the "Next Big Idea" for credit unions to stay… Read More
By: Keith Hughey, JMFA
Over the past several years, I have watched the trends of workplace satisfaction with a great deal of interest. Throughout the Great Recession, various studies consistently indicated that roughly two-thirds – plus or minus a percentage point or two – of U.S. workers were dissatisfied with their job. Read More
By: Anargyros Antonopoulos, Level5, LLC
What makes a financial institution's branching strategy successful? Many experts point to "more locations and branding." Agreed; however, what if the target community doesn't have any suitably sized site options within the desired market? Or, what if there is not a lease space available in this market? Read More
By: Kent Dicken, IDiz Incorporated
My youngest son sort-of-hates cars. Sure, Grandma's-hand-me-down-Buick helps him get around town when he comes back to visit family. But that's also a big reason why he plans to always live in a city with a decent mass transit system. He doesn't want to own any car, or make monthly payments for it… Read More
By: Paul Robert, FI Strategies, LLC
In recent years, many credit unions have implemented incentive programs as a way to motivate their employees to sell more products and services to members. I would wager my son's college savings account that most of those credit unions are paying for the same level of production they could get with a much… Read More
By: Holly Buchanan, Buchanan Marketing, LLC
You have a great employee. You've invested time and money in training him or her. You've created a strong company culture. You offer a competitive salary. You think your rising star is engaged….until he or she turns in their notice with vague language about "pursuing other opportunities."  Read More
By: Scott Butterfield, Your Credit Union Partner
I am a huge documentary fan, and one of my favorites is Ancients Behaving Badly on the History Channel. This series discusses the worst of the ancients: Caligula, Nero, Attila the Hun, Caesar, Alexander the Great, Nero, Hannibal, and Genghis Khan. Obviously I'm making this comparison to board members for shock… Read More
By: Bo McDonald, Your Marketing Co
Whether you love him or hate him, you can't argue that Steve Jobs was not a passionate man. He was passionate about new ideas, about quality, and about his brand. It showed. Apple consumers are famously loyal. Despite the rapid change in technology over the last ten years, the iPod is still very much prized. Read More
And the most read article in the CUInsight Community of 2015 was…
By: James Robert Lay, CU Grow
I recently saw an article written by Jim Blaine, the CEO of the $28 billion State Employees' Credit Union, in which he shares his perspective on credit union marketing. It took me a while to form an opinion on his perspective when he noted, "Credit union marketing adds no appreciable value to the movement." Read More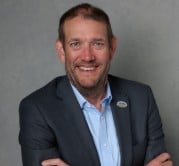 Randall Smith is the co-founder of CUInsight.com, the host of The CUInsight Experience podcast, and a bit of a wanderlust. As one of the co-founders of CUInsight.com he ...
Web: www.CUInsight.com
Details