The CUInsight Experience podcast: Diana Dykstra – Challenging the status quo (#16)
"I've never met a regulation I can't work around." - Diana Dykstra
Welcome to episode 16 of The CUInsight Experience podcast. Hosted by Randy Smith, co-founder and publisher of CUInsight.com. The President and CEO of the California and Nevada Credit Union Leagues, Diana Dykstra, is today's guest! Diana is also on the WOCCU board, the current President of the Western CUNA Management School, and much more. Listen in to our conversation, which will explore everything from why it's so important for her to be involved on the national and global level, what she's learned from her experiences, and various aspects of innovation.
Diana learns a lot from the international credit union system, she points out. Seeing credit unions in other countries helps you remember and appreciate how important the credit union movement is worldwide. She also enjoys learning from these international sources, as well as sharing her own insight and knowledge with them.
As you may have gathered by now, Diana is an incredibly busy and productive woman. We'll chat about her time management system and how she manages to get so much done! She doesn't really use to-do lists, but always knows what she needs to do the next day, she points out. Thanks to always having been busy, she naturally knows how to manage it and juggle everything she has to do.
Tune into the episode to hear all about these topics, as well as the greatest strengths of Diana's team, what they've heard her say so many times that they could finish her sentence, what inspired her to start working in credit unions (and whether that inspiration has changed), and much more. Enjoy!
Subscribe on: Apple Podcasts, Spotify, Google Podcasts, Stitcher
How to find Diana:
Diana Dykstra
President and CEO, California and Nevada Credit Union Leagues
dianad@ccul.org
www.ccul.org
Twitter | Linkedin
Show notes from this episode:
Diana has accomplished so much. Here's the best quick bio I found scouring the inter webs.
Diana was honored this year at the Wegner Awards Dinner for Outstanding Individual Achievement. Read all about it here.
NCUF video honoring Diana from the Herb Wegner Awards Dinner at the 2019 CUNA GAC: Diana Dykstra Wegner Award Winner video
See all the work Diana supports globally through WOCCU.
Shout-out: Lois Kitsch for the opportunity I get to have in June and go to Kenya to work with credit unions.
It took us all of three minutes for DE to come up in the conversation. If you haven't yet, sign up, join the club, become a CUDE.
Conference mentioned: 2019 World Credit Union Conference (2020 will be in Los Angles. Closer to home)
A fantastic way to get involved globally (for the guys too): Global Women's Leadership Network
Shout-out: Diana's team at the California and Nevada Credit Union Leagues.
Best album of all-time: Eat a Peach by the Allman Brothers Band
Or just grab some Fireball and listen to Free Bird by Lynyrd Skynyrd
Random word I couldn't remember: Tsundoku (the Japense word for buying books that you intend to read someday)
Previous guest mentioned on this episode: Doug Leighton
You can find all past episodes of The CUInsight Experience here.
In this episode:
[00:03] – Randy welcomes listeners back to the show, and introduces Diana Dykstra.
[02:48] – Did Diana enjoy preparing for the Wegner Award, or was she troubled because she still feels like she has so much to do?
[03:58] – Diana talks about why it's so important to her to learn from credit union systems internationally.
[05:54] – Does Diana have a favorite experience from her work outside of the United States?
[07:02] – Diana shares the advice that she would give someone who has an interest in the global good and would like to be a part of that system.
[08:22] – We hear about what has continued to motivate Diana over her years of work in credit unions. She also talks about her time management system, and whether she's good at switching off from work.
[11:10] – What's Diana's reaction to the phrase "that's the way we've always done it"?
[12:12] – Is there a belief in credit unions that Diana thinks will have to fundamentally change in the relatively near future?
[13:32] – Diana talks about the war for talent in California's credit unions.
[15:49] – We hear Diana's thoughts on the fear of change, and how she helps minimize this for the people who she leads.
[18:39] – Diana chats about whether she has a network of people to lean on for honest feedback, even when it might not be positive.
[19:30] – What inspired Diana originally to take the gig as the President and CEO of the California and Nevada Credit Union League? And has the inspiration changed since the time that she took the job?
[21:23] – We hear how Diana would describe her leadership style, as well as how she finds people who work well with her, and whether her leadership style has changed over the years.
[24:18] –  With all of her experience, is there something Diana would share with a new CEO when dealing with a board for the first time?
[26:13] – Diana talks about the greatest strength of her team at the league, and whether there's something that her team has heard her say so often that they could finish her sentence.
[27:30] – Is there a notable mistake that Diana made when she looks back at her early years in her career?
[28:53] – Diana shares a piece of advice that she keeps going back to.
[31:54] – As a leader, how does Diana make sure that her message is staying fresh and clear?
[33:03] – Diana chats about her passions outside of credit unions.
[34:11] – We move into the rapid-fire question section of the show. When was the first time that Diana got into memorable trouble?
[35:01] – Does Diana have any daily routines that she needs to do or else she just feels off?
[35:41] – What's the best album of all time?
[36:40] – Is there a particular book that Diana tends to gift or recommend, or that she thinks everyone should read?
[37:42] – What has become more important to Diana as she has gotten older, and has anything become less important? What advice would she give to her 25-year-old self?
[38:48] – When Diana hears the word "success," who is the first person who comes to mind
[39:32] – Does Diana have any asks or final thoughts for listeners? How can listeners get in touch with her?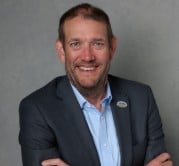 Randall Smith is the co-founder of CUInsight.com, the host of The CUInsight Experience podcast, and a bit of a wanderlust. As one of the co-founders of CUInsight.com he ...
Web: www.CUInsight.com
Details