The CUInsight Experience podcast: Jill Mahany – People first (#125)
"Remember, we have our paychecks because we serve our members." - Jill Mahany
Thank you for tuning in to episode 125 of The CUInsight Experience podcast with your host, Randy Smith, co-founder of CUInsight.com. This episode is brought to you by CUES. CUES is the leading talent development solutions provider to the credit union industry. CUES is happy to announce the return of its popular online certification programs from Cornell University. Get access to Ivy-League executive education without leaving your office. Learn more at cues.org/cornell.
My guest on today's show is Jill Mahany, President & CEO at Santa Ana Federal Credit Union. In this episode, we discuss staying relevant as a small credit union, making the space for strategic thinking, and collaborating with other credit unions. Jill talks about leadership and retaining talent, both of which are particularly crucial for the credit union industry in today's landscape. She also shares the need for bilingual staff at her credit union to better serve the Hispanic community.
Jill's credit union journey started in 1986, and she shares her gratitude at being a part of such a wonderful industry. She talks about navigating from role to role within the same credit union. Hear Jill explain how her effort and attention to the team helped her move from accounting to interim CEO to the permanent CEO. Putting people first became a top priority for Jill as a leader.
Jill and I chat about how her team relies on their networks and bigger credit union neighbors for collaboration and support. Jill believes in surrounding herself with smarter people, and in making the space to think strategically instead of getting stuck in the weeds. Listen to Jill uncover decades of insight as a credit union leader, the person she thinks of when she hears the word success, and her favorite album of all time. Enjoy my conversation with Jill Mahany!
Subscribe on: Apple Podcasts, Spotify, Stitcher 
Books mentioned on The CUInsight Experience podcast: Book List 
How to find Jill:
Jill Mahany, President & CEO at Santa Ana Federal Credit Union
jmahany@safcu.org
https://safcu.org 
LinkedIn | Facebook | Twitter
Show notes from this episode:
A big shout-out to our friends at CUES, an amazing sponsor of The CUInsight Experience podcast. Thank you!
Check out the popular CUES online certification programs from Cornell University here.
Check out all that Jill and her team are doing at Santa Ana Federal Credit Union.
Shout-out: REACH Conference  
Shout-out: CUES
Shout-out: CUES Symposium
Place mentioned: California
Place mentioned: Santa Ana, CA
Shout-out: Joanne Todd
Place mentioned: Connecticut
Shout-out: Jon Hernandez
Shout-out: Linda White
Shout-out: National Credit Union Administration (NCUA)
Shout-out: CUES School
Shout-out: California and Nevada Credit Union Leagues 
Shout-out: Shruti Miyashiro
Shout-out: Jill's father-in-law
Shout-out: Jill's husband
Shout-out: SchoolsFirst FCU
Shout-out: Rudy Hanley
Shout-out: Gordon Howe
Shout-out: UNIFY Credit Union
Shout-out: Jill's children and grandson
Book mentioned: State of Terror by Hillary Clinton and Louise Penny
Author mentioned: David Baldacci
Author mentioned: Nelson DeMille
Shout-out: Peloton  
Shout-out: Chevrolet Bel Air
Artist mentioned: Beatles 
Album mentioned: Sgt. Pepper's Lonely Hearts Club Band by The Beatles
Album mentioned: Abbey Road by The Beatles
Shout-out: Jill's mom
Previous guests mentioned in this episode: Joanne Todd, Jon Hernandez, Linda White, Shruti Miyashiro
In This Episode:
[02:01] – Jill Mahany truthfully says that the small size of the credit union limits some of the services the team can provide to the community.
[05:00] – Since Santa Ana changed, the credit union team needed to reflect the shift to a more predominantly Hispanic community.
[07:59] – Jill talks about the group resources and peer support found through collaboration. 
[09:46] – What are Jill's thoughts on the idea of merging as a smaller credit union?
[11:22] – Jill says she is a big believer in surrounding yourself with people who are smarter than you.
[13:14] – How is Jill discovering new talent?
[14:56] – It can be hard in a small credit union for leaders to not be caught in the weeds, and to stay in a place of strategic thinking.
[17:13] – Purpose-driven business starts with engaging the staff and being relevant to the ideal audience.
[19:29] – How did Jill get her first job at a credit union?
[22:13] – Jill went through most of the roles in the credit union space.  How was her trajectory in the business?
[25:07] – Leaders are not meant to be in solitude away from their team. Jill is more of a hands-on, supportive leader.
[27:06] – Weekends are precious to Jill. She uses that time for family, reading, and golf.
[29:06] – Listen to more of Jill's personal life from motherhood to buying vintage cars.
[31:09] – Jill says she did school government and sports during high school. She wasn't much of a rule breaker.
[32:35] – Jill's mom inspired her work ethic after viewing how her mom handled being a single mother.
[35:08] – Thank you Jill, and thank you for listening! Be well friends!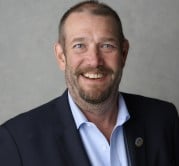 Randall Smith is the co-founder of CUInsight.com, the host of The CUInsight Experience podcast, and a bit of a wanderlust. As one of the co-founders of CUInsight.com he ...
Web: www.CUInsight.com
Details