The CUInsight Experience podcast: Jill Nowacki – Be intentional (#113)
"Being intentional about your career also means accepting that not everything is for you." - Jill Nowacki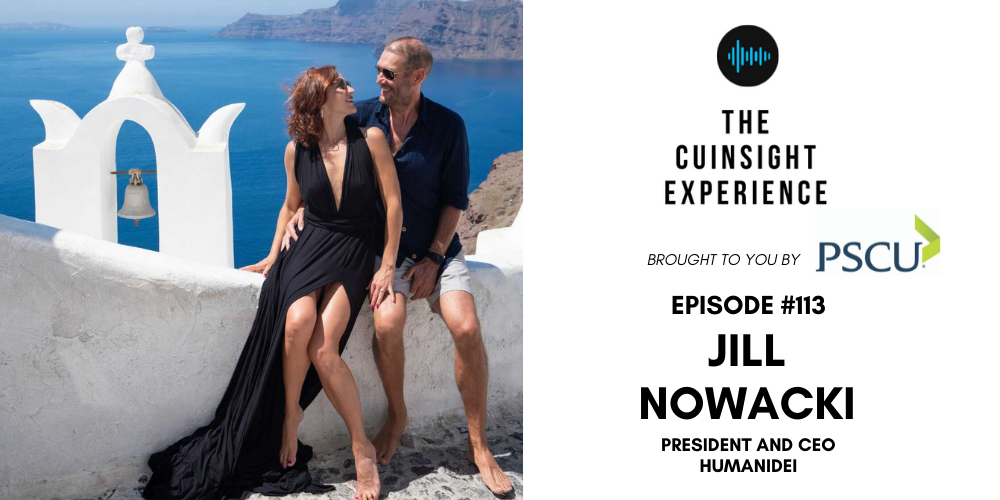 Thank you for tuning in to episode 113 of The CUInsight Experience podcast with your host, Randy Smith, co-founder of CUInsight.com. This episode is brought to you by our friends at PSCU. As the nation's premier payments CUSO, PSCU proudly supports the success of more than 1,500 credit unions.
My guest on today's show is Jill Nowacki, the President & CEO of the Humanidei. In this episode, we explore ideas on strategic intentionality and integrating diversity, equity, and inclusion into company culture. Jill shares how she prioritizes purpose-driven work inside and outside of the credit union space, and hacks she's discovered in her career journey.
The show begins with our discussion on leadership development and strategy. Jill believes that as the credit union industry moves forward, our strategies must be "people centered" and include transformational change and diverse integration. She examines what that may look like in the "perfect world" versus the "real world" and what strategies leaders should implement throughout the year. 
Jill shares tips for credit union leaders who also value purpose-driven objectives. She gives her thought on how teams are influenced by purpose-driven leaders and the impact they have on productivity and culture. As we move along in the conversation, Jill shares that credit unions have the ability to change the world only if the people side is right. 
We wrap up the episode with rapid fire questions and learn about how Jill's high school experience in a small town has played a major role in the work she does today. Jill also dispels myths about leadership and reminds leaders to know, trust, and stay true to their values. Enjoy the conversation with my love, Jill Nowacki!
Subscribe on: Apple Podcasts, Spotify, Google Play, Stitcher 
Books mentioned on The CUInsight Experience podcast: Book List 
How to find Jill:
Jill Nowacki, President & CEO of Humanidei
jill@humanidei.com
www.humanidei.com
LinkedIn | Instagram | Twitter 
Show notes from this episode:
A big shout-out to our friends at PSCU, an amazing sponsor of The CUInsight Experience podcast. Thank you!
Check out all that Jill and her team are doing at Humanidei here.
Want to hear more from Jill? Click here.
To learn more about CUInsight's Mini-Con Series, click here.
Place mentioned: New England
Place mentioned: West Hartford, Connecticut
Place mentioned: Buenos Aires
Place mentioned: Greece
Shout-out: Zoom
Shout-out: David Miller
Shout-out: Lauren Culp
Shout-out: Frieda Afandi
Program mentioned: CUDE Program
Shout-out: Robbie Young
Place mentioned: Bali
Movie mentioned: Eat Pray Love, Elizabeth Gilbert
Shout-out: Glennon Doyle
Shout-out: Juan Fernández Ceballos
Shout-out: NFL
Shout-out: MCUN
Shout-out: Denver Broncos
Place mentioned: Seattle, Washington
Shout-out: Brene Brown
Shout-out: Oscar Porras
Shout-out: Carl Clark
Book mentioned: Year of Yes: How to Dance It Out, Stand In the Sun and Be Your Own Person by Shonda Rhimes
Shout-out: Jill's son, Crosby
Shout-out: Puerto Rico
Shout-out: Rebecca Riordan, Chartway FCU
Book mentioned: Caste: The Origins of Our Discontents by Isabel Wilkerson
Previous guests mentioned in this episode: Lauren Culp, Jill Nowacki (episodes 4, 18, 37, 64, 82 & 101) 
In This Episode:
[02:40] – We learn Jill's hacks for starting to be more strategic and intentional.
[05:21] – What does being intentional around DEI look like? Jill says strategic integration and transformational change are more important than statements of commitment.
[06:56] – Leaders collectively realized that there was more to do in terms of workplace DEI values, and took time to fully integrate this into the objectives of the company to hold everyone accountable
[08:27] – How can we make space in life to think strategically? Jill's hack is to get moving or interact with others to help her think through her strategic plans.
[11:12] – We learn tips everyone can use to be intentional with career growth. Being intentional about your career also means accepting we're not meant for everything.
[13:50] – Jill explains why we should take time to figure out our ideal organization, and not focus solely on the "title". Be aware of the company culture before interviewing for jobs.
[15:47] – How do we personally and professionally make sure to stay purpose-driven? Especially, when we veer off.
[18:21] – How does the team benefit from that purpose-driven objective/priority? Jill hopes that her connection to purpose helps energize the team to know they can change the world, and gives them opportunities.
[19:54] – Would Jill still be invested in impact even if she retired? What would retirement look like?
[23:48] – What can credit union leaders do for DEI, and how can it be strategically advantageous? Credit unions can change the world if they get the "people side" right.
[25:43] – We learn why good DEI is simply about caring for people.
[27:11] – Jill almost pursued PR for an NFL team, and planned to be the creator of a transition resource center when she was earlier in her career.
[29:18] – When did Jill officially feel and decide that the credit union field was the path she wanted to commit to following?
[31:18] – Over the years, did the inspiration for the purpose change? Jill answers why or why not.
[33:54] – What is Joe's catchphrase that her team always hears?
[35:41] – Rapid fire questions start! We learn something Jill said "No" to that she is happy she said "No".
[37:14] – Jill shares what she did instead of impulse buys during the pandemic?
[39:09] – What was Jill like in high school? Why does she sometimes wonder about apologizing?
[41:33] – What is Jill reading lately? Hear about her latest read.
[43:03] – Know your values and trust your values to be more intentional.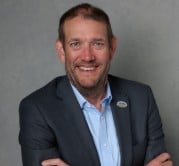 Randall Smith is the co-founder of CUInsight.com, the host of The CUInsight Experience podcast, and a bit of a wanderlust. As one of the co-founders of CUInsight.com he ...
Web: www.CUInsight.com
Details