The CUInsight Experience podcast: Jill Nowacki – Bring your whole self (#37)
"Opportunities are abundant. Time is scarce. Being intentional matters." - Jill Nowacki
Welcome to episode 37 of The CUInsight Experience podcast. Hosted by Randy Smith, co-founder of CUInsight.com. In this episode, Randy is talking to Jill Nowacki, President and CEO of Humanidei, a human capital strategy firm launched this summer to help organizations become workplaces of choice for today's workforce.
Jill and Randy discuss her new company, how to find talented people, and some of the challenges that come with traditional recruiting efforts. Jill believes credit unions can be the employers and volunteer causes of choice, and talks about how to achieve this through creating organizations where individuals bring their whole selves to work, helping teams thrive from a diverse set of unique talents. There is also some fun conversation about remote work and the many joys and trials that come with it.
The goal of Humanidei is to serve as the single greatest asset for human development, attraction and retention inside the credit union system. While Humanidei works with organizations to develop comprehensive human capital strategies, the name emphasizes the importance of one particular tool: The -dei at the end of the word represents the importance of diversity, equity and inclusion in organizational development and how attending to this will help organizations benefit from the wide diversity of talent available in today's workforce.
This episode is full of light hearted banter, discussion on the importance of human capital, and knowledge about the hiring situation in the credit union industry. It is also about how the job market is changing and what businesses can do to better prepare to win the war for talent. Listen in to learn more about Jill's ideas for leveraging human capital for your organization's success.
Subscribe on: Apple Podcasts, Spotify, Google Play, Stitcher   
How to find Jill:
Jill Nowacki, President and CEO of Humanidei
www.Humanidei.com
Jill@humanidei.com
Linkedin | Twitter | Humanidei on Twitter | Instagram
Show notes from this episode:
Jill past appearances on the podcast: Do What Lights You Up and Where Are Your Socks
Jill has contributed to the Community over the years. Read her articles here.
Jill's new company: Humanidei
Shout-out: Lauren Culp (our new publisher and CEO)
Shout-out: Maps Credit Union
Article mentioned: How do you discover team strengths?
Locations mentioned: Cadiz, Spain and Oaxaca, Mexico
Shout-out: Diana "I've never met a regulation I can't work around" Dykstra
Shout-out: Christopher Morris
Shout-out: Kari Sweeney and her amazing book recommendations on instagram @whatkarireads. Follow her. You'll thank us. (her full time gig is with our friends at CUES)
Read Jill's non-credit union writing on Medium here.
Song mentioned: Despacito
Book mentioned: We Were the Lucky Ones by Georgia Hunter
Book mentioned: Blindspot: Hidden Biases of Good People by Mahzarin Banaji
Previous guests mentioned in this episode: Brett Martinez, Leo Ardine, Diana Dykstra, Tansley Stearns
You can find all past episodes of The CUInsight Experience here.
In This Episode:
[02:06] – Welcome to the show Jill Nowacki, President and CEO of Humanidei.
[02:25] – Jill tells us about her new company and the motivation for starting it.
[03:56] – She says we don't have to worry about robots taking our jobs we just need to find the right people to work with the robots.
[05:06] – How does Jill find the best people for the job? Is there a plan?
[06:49] – Jill discusses the pitfalls she finds in traditional recruiting, the old standard of it's who you know.
[08:33] – Is this old traditional method hurting your business? Is diversity better?
[10:26] – Sometimes people step up and lead when maybe you didn't think they had it in them.
[11:45] – Can credit unions become the employers of choice?
[15:37] – A PWC study shows that if we don't do something now in a few years financial services will be at a crisis level as far as talented employees go.
[18:31] – Do you bring your whole self to work? Does you company allow you to?
[19:35] – Be who you are, bring your whole self forward so that we can benefit from the unique talents and strengths that are you.
[20:18] –  Your whole self is inclusion and having people feel that they can come to work as themselves instead of assimilating to what is around you.
[22:08] – Do you bring new employees in and then tell them how to act or work? Or do you listen to what they bring?
[24:29] – When doing remote work from home do you get distracted and lose focus? Does your home life suffer when your are focused on work?
[29:17] – The skills that make someone an effective remote worker are the same skills that will make them an effective manager of whole humans.
[31:01] – Positive surprises from location independence is that you can do your job around your life instead of working your life around your job.
[33:14] – What hacks have you learned to help you with this new location independent job?
[34:47] – Communication and critical thinking are both keys to be successful leaders.
[37:33] – In five years she is hoping that credit unions will win the war for talent and they will  be getting the most talented people into the industry.
[38:11] – Jill gives her advice for finding the place that you can bring your whole self to work.
[39:06] – Have you ever tried to change yourself to fit into an organization?
[40:21] – Opportunities are abundant time is scarce being intentional with it is what matters.
[41:10] – Jill says her work life integration is really easy to let slide, especially when it comes to her writing.
[42:56] – Is there a routine you do every morning and if you don't do it your day feels off?
[43:50] – What song has been stuck in Jill's head since she's been in Spain?
[44:15] – What books has she read that she recommends the listeners read?
[45:36] – When Jill hears the word success who does she think of that works remote?
[46:52] – Any final thoughts or asks for our listeners?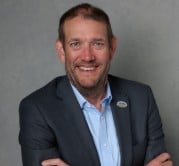 Randall Smith is the co-founder of CUInsight.com, the host of The CUInsight Experience podcast, and a bit of a wanderlust. As one of the co-founders of CUInsight.com he ...
Web: www.CUInsight.com
Details