The CUInsight Experience podcast: Jill Nowacki – People and passion (#126)
"Help others reach their full potential." - Jill Nowacki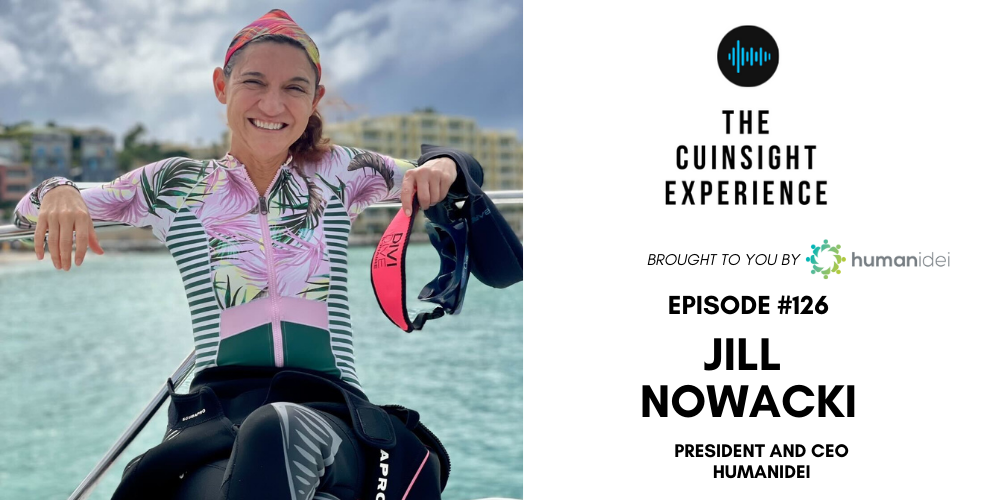 Thank you for tuning in to episode 126 of The CUInsight Experience podcast with your host, Randy Smith, co-founder of CUInsight.com. This episode is brought to you by Humanidei. Humanidei helps credit unions build inclusive cultures that attract, develop, and retain talent.
My guest on today's show is Jill Nowacki, the President & CEO of Humanidei + O'Rourke, who also happens to be my human. In this episode, Jill shares her passion for people and the knack she has for understanding people. She believes that credit unions can only get their mission right if they get their people right. Jill's love for credit unions as tools to eradicate global poverty is reflected in the work she does to support the talent in the credit union movement. 
As we dive into the episode, Jill shares about voice of the employee research, and the need for career planning. She believes that without a clear career path, employees can feel like they're not being included in the organization. Clear performance feedback is another key that Jill explains is critical in employee development. She shares her own experiences with feedback and fostering trust in employees. Jill's go-to in a performance discussion is to ask questions: what happened, were there clear expectations, and how are you doing personally.
Jill and I chat about teams, hiring, board members, and people reaching their full potential. Jill shares two critical components that make a good CEO, bringing insight as someone who built a career around developing people in credit unions. In this kickoff episode of season 4, you'll hear the last time Jill was amazed, the best advice she received, and how she creates balance in life. Enjoy my conversation with Jill Nowacki!
Subscribe on: Apple Podcasts, Spotify, Stitcher 
Books mentioned on The CUInsight Experience podcast: Book List 
How to find Jill Nowacki:
Jill Nowacki, President & CEO of Humanidei + O'Rourke
jill@humanidei.com
www.humanidei.com
Jill: LinkedIn | Instagram | Twitter | Medium
Humanidei: Instagram | Twitter 
Show notes from this episode:
A big shout-out to our friends at Humanidei, an amazing sponsor of The CUInsight Experience podcast. Thank you!
Check out all that Jill and her team are doing at Humanidei.
Want to hear more from Jill? Click here.
Shout-out: Jill's son, Crosby
Shout-out: American Red Cross
Place mentioned:  Helena, Montana
Shout-out: Tracie Kenyon
Shout-out: Montana's Credit Unions
Place mentioned: Detroit, MI
Shout-out: United Auto Workers (UAW)
Shout-out: Brooke Van Vleet
Shout-out: InRoads Credit Union
Shout-out: Jill's brother, Gordy
Shout-out: Nutmeg State Financial Credit Union
Shout-out: Warren Buffet
Shout-out: Dale Carnegie
Place mentioned: Paris, France
Shout-out: Jill's parents
Shout-out: Lauren Culp
Shout-out: Linda Lafortune
Shout-out: Jen McFadden
Shout-out: Robbie Young
Shout-out: John Pettit
Shout-out: David Miller
Shout-out: Carl Clark
Shout-out: Jill's son Crosby's dad
Shout-out: Harrison Assessment Tool
Shout-out: Credit Union League of Connecticut
Shout-out: Oculus
Shout-out: Salem Chamber of Commerce
Shout-out: Salem Leadership Foundation
Shout-out: John Bissell
Shout-out: Greylock Federal Credit Union
Place mentioned: Massachusetts
Book mentioned: The Sum of Us: What Racism Costs Everyone and How We Can Prosper Together by Heather McGhee
Shout-out: Samantha Paxson
Previous guests mentioned in this episode: Tracie Kenyon, Lauren Culp, David Miller, Samantha Paxson, Jill Nowacki (episodes 4, 18, 37, 64, 82, 101, 113, and 126).
In This Episode:
[00:37] – Jill Nowacki recalls the start of her career. How did a newspaper classified ad get her into marketing at a credit union?
[02:46] – What inspired Jill's work with Humanidei?
[05:43] – Jill talks about succession plans in company settings, and clarifying career paths for employees.
[07:16] – Jill explains what's missing when credit unions try to create a clear career path for employees.
[08:59] – How can leadership team members give more actionable feedback?
[11:02] – What's the greatest investment Jill made in herself during her career? She shares her story of studying abroad.
[13:54] – What are the core aspects that Jill looks for when hiring? How does this involve trust?
[17:22] – Jill discusses what shows a person's capacity to be a good fit in a company.
[19:48] – Jill discusses what shows that a person is possibly not a good fit in a company.
[21:23] – Here is a method for giving feedback on negative performances. Jill suggests using curiosity.
[24:08] – What are the top two traits of a good CEO?
[25:51] – Jill gives her thoughts of knowing when to let go of an idea that is not going well.
[28:41] – Jill suggests a more collaborative energy to speaking with board members who may be stubborn about an idea.
[31:36] – What does a future career in credit unions look like?
[33:10] – Jill says she was amazed by an invention she saw today.
[34:52] – How well is Jill balancing work and family? What is the best advice she ever received?
[37:09] – What is Jill's personal mission statement? What book does Jill think everyone should read?
[38:54] – Jill explains why Samantha Paxson comes to mind when thinking of the word "success".
[40:20] – Thank you for listening, and be well friends!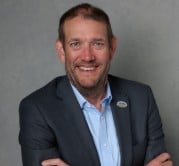 Randall Smith is the co-founder of CUInsight.com, the host of The CUInsight Experience podcast, and a bit of a wanderlust. As one of the co-founders of CUInsight.com he ...
Web: www.CUInsight.com
Details