The Diamond Awards from the eyes of a winner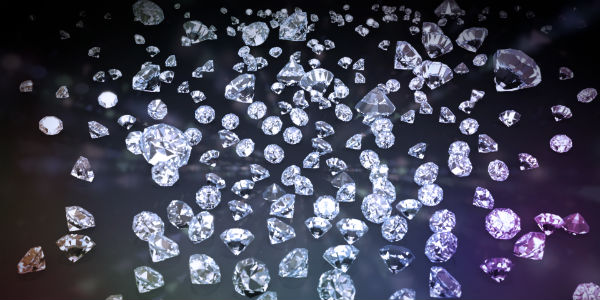 It's a moment most credit union leaders aspire to. The moment of standing on stage and having your hardest work acknowledged, praised, celebrated – and awarded. Making it to this point means you thought big, put in the hard work, created an end product you're proud of and showed your credit union peers that you're willing to take the reins and drive the movement forward. It means you earned it.
But how does one go from an empty trophy shelf to a spot on that stage? If you haven't been up there receiving that shiny award, you might not know where to start, what to work toward or what an award-winning campaign even looks like. Until now.
Take for instance the series of commercials, Don't Feed the Goat, No Dead Leaves and Terms and Conditions produced by First Entertainment CU in California. The series stole the show at the 2013 Diamond Awards, taking home titles in Best of Show, Best Use of Humor and Best for Brand Awareness.
Roy MacKinnon, VP of Marketing for First Entertainment CU is the creative mind behind the winning commercials. By connecting with the audience through humor and honesty, MacKinnon was able to captivate not only his target audience, but also the 2013 Diamond Award judges.
The Beginning
MacKinnon's idea for a set of commercials produced exclusively for First Entertainment's target audience first came about ten years prior to their first airing. "Warner Bros.(They never spell out brothers)(WB), our founding SEG company, does employee screenings, where WB staffers can watch new films on the WB lot," MacKinnon explained. "I thought, 'What if we produced a commercial for the credit union to air at these screenings? We've got a captive audience and can speak directly to them.' Unfortunately, at that time, I had neither the budget nor the connection to an agency to produce a top quality production. So it went on the back burner and I got busy with other things."
Ten years later, MacKinnon found himself working with an agency that had done some commercials. He resurrected the idea, and it quickly became a labor of love on his part. While his team handled other projects, he focused on working with the agency, settling on a theme and producing the commercials.
A Simple Message and Some Solid Jokes
Don't Feed the Goat, No Dead Leaves and Terms and Conditions comprises three commercials featuring actor Curtis Armstrong, dressed in a comfortable shirt and jeans, speaking candidly with the audience. The commercials involve a goat, a potted plant and a mime – each humorously representing the various shortcomings of commercial banks.
First Entertainment CU's commercials connect with the audience through humor, a quirky, offbeat mood and perhaps most importantly, an honesty about the audience they serve. The commercials effectively get a simple message across: Here's a credit union that's serving the entertainment industry. Sometimes that message – and some solid jokes – is all you need.
The Victory Effect
"My Diamond Awards are proudly displayed above my desk. It's been a great ride and a truly humbling experience. I've been very honored and humbled in my career, by these two awards"
The biggest difference the awards have made for MacKinnon has been to inspire creativity and generate new ideas. "One of the things I enjoy most of all when I go to conferences is walking through the aisles of winners because the award winning work inspires me to do more, whatever that 'more' might be. The entries that grab the reader's attention…. that demand to be read and digested and thought about. Over the years, those are the works that have inspired me to create larger and be bigger."
Parting Words on Originality and Identity
MacKinnon sums up his thoughts on originality, messaging and award entries in one final piece of advice: "You need an original statement first, and then to build your brand around that. And maybe you need to start simple. Who are we? What is our brand? How do we see ourselves, and how do we want to be seen? Do a little soul searching about what you want to be. Then, tell your story."
The Diamond Awards, hosted by CUNA Marketing & Business Development Council, recognize the creative excellence and outstanding results of credit union projects, campaigns and events across 29 categories. Entries are currently being accepted for the 2015 Diamond Awards at cunamarketingcouncil.org/diamond2015.
award categories. Entries are currently being accepted for the 2015 Diamond Awards at cunamarketingcouncil.org/diamond2015.
award categories. Entries are currently being accepted for the 2015 Diamond Awards at www.cunamarketingcouncil.org/awards.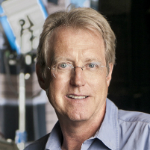 Roy MacKinnon began his financial services career in 1990 as a Senior Manager with First Entertainment Credit Union after 11 years as a co-owner of three successful retail businesses in ...
Web: www.cunacouncils.org
Details