The importance of credit union employee brand ownership
Credit unions love to talk about (and rightfully so) the member-owners that make our industry so unique and differentiated for consumers. Having member-owners is a distinction upon which our industry must never lose focus.
However, have you ever thought about the importance of having employee-owners of your credit union? I'm not talking about your current employees that are also actual members of your credit union (although that is also vital and important). The angle here is much more along the lines of "just how strongly do your current employees see themselves as owners of the credit union when it comes to its reputation and brand?"
An interesting recent book, The Cult of the Customer, highlights the importance of having an "organization in ownership." In this case, the organization is your credit union and ownership refers to the degree to which employees see themselves as intrinsically tied to the brand and member experience. The book offers several clues that your employee mentality and brand/member experience are in alignment, including:
Strong levels of employee engagement as the norm (not the exception) in the organization
Higher-than-average retention numbers among front-line employees
Formal internal processes that empower employees to fix problems
Deep concern at all levels of the organization for the quality of the customer experience
The ability to bounce back and recover quickly in situations where there is a challenge with a customer by fixing the problem with a sense of urgency and with the right attitude
You might want to take a moment to re-read those bullet points, asking yourself the question "how well do these clues apply to my credit union?" For example:
Do you have strong levels of employee engagement (and how do you measure that metric?)
Can you boast of higher-than-average frontline employee retention numbers?
Does your credit union have formal internal processes in place that fully empower your staff to not only fix problems but engage with each other as teammates and with members to rally around your brand promises?
Just how deeply, at all levels, does your staff exhibit genuine concern for the quality of your member experience?
When challenging situations arise with a member, does your credit union boldly address those challenges, exhibit a fixation on fixing the challenge, all with a positive and brand-centric attitude?
Your honest answers to those questions are a good barometer of both the existing brand, culture and member experience of your credit union as well as the degree to which your staff see themselves as owners of these important elements. If you are able to answer positively to all of the questions, your credit union is likely already ahead of the curve. However, if any number of those questions gave you cause for pause (and maybe a little heartburn), it's highly likely your credit union would greatly benefit from an increased focus on its investment in employee training, brand and overall member experience.
One of the foundational elements of the credit union movement is having members that are actually also owners of their financial institution. As an extension of this, as credit unions continue to face an uncertain and tumultuous financial products and services environment, your staff must also fully see themselves as invested owners of the overall credit union culture. As brand ambassadors, they are the primary drivers of your culture and by extension, the growth of your credit union.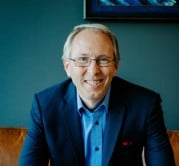 Mark Arnold is an acclaimed speaker, brand expert and strategic planner helping businesses such as credit unions and banks achieve their goals with strategic marketing insights and energized training. Mark ...
Web: www.markarnold.com
Details