The importance of providing a stress-free payments experience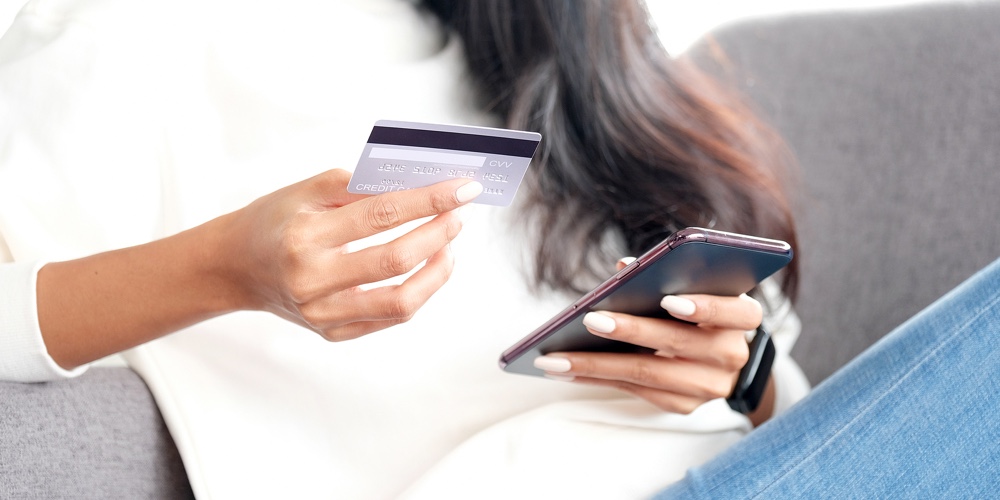 After weathering a global pandemic, adjusting to massive upheavals in our daily lives, experiencing an economic turndown, and witnessing major social unrest in the past 18 months, there's really no getting around it—Americans are stressed out. Consider the following statistics from the American Psychological Association and Healthline about stress in 2021: 
84% of adults said they experienced at least one emotion tied to prolonged stress recently, with the most common being anxiety at 47%, sadness at 44%, and anger at 39%.
Experts say the majority of the nation is experiencing or has experienced collective trauma in the past 18 months. 
67% of survey respondents stated that the challenges the United States is facing are "overwhelming."
A majority of adults (61%) have experienced undesired weight changes—weight gain or loss—since the pandemic started, with 42% reporting they gained more weight than they intended.
54% of essential workers, such as healthcare workers and civil servants, said they have relied on a lot of unhealthy habits to get through the pandemic. Nearly 29% said their mental health has worsened.
With everything they have going on, the last thing your members need is a stressful payments experience. In this article, we'll talk about the importance of designing a pleasing and functional digital environment that allows your members to seamlessly navigate the payments process—removing an element of stress from their day. 
The Importance of User Experience (UX) Design for Digital Payments
It almost goes without saying that your members expect to be able to make payments online through your credit union's payment portal or mobile app. In fact, a recent McKinsey study found that the usage of digital payments reached 78% in 2020. With significant majorities of members paying bills and loans online, designing an intuitive and easily-navigable payments system is critical to ensuring they have an optimal experience in your credit union's digital environment. 
Let's say a member walked into one of your physical branches. If your location had no signage letting them know where to go, mismatched chairs in the lobby, jarring background music playing, and unkempt, unhelpful employees, that member would probably leave with a negative impression of your institution. They may even leave feeling uncertain about whether or not they really trust you to handle their financial needs.
Your digital environment is no different. If your members try to log into your payments portal, have trouble navigating the site, can't identify where to log in or access account information, can't find a FAQ section or troubleshooting guide, and/or receive a delayed payment confirmation notice, they're going to leave your website feeling stressed out. These feelings of frustration may translate to a bad overall impression of your products and services.
At a time when more and more consumers are relying solely on digital banking, it's critical for your institution to put a lot of thought and effort into the UX design of your online payments system. Here are some UX design tips for creating a digital payments platform that delights your members:
Tip # 1: Adopt a Mobile-First Mindset
Did you know that 39% of consumers use mobile apps as the primary source for banking (vs. the 32% who use desktop computers)? With Gen Z driving further adoption, this trend is only going to go up. Optimizing your payments experience for mobile users involves much more than making some screen-size adjustments. 
You'll need to consider how people actually use their phones—make sure their fingers and thumbs won't obscure the page, and place the most relevant information in the middle half of the screen so the user won't have to scroll endlessly to find what they need. If you have graphics or other images on your page, make sure they either scale or can be enlarged easily. Buttons and other selectable items should be sized appropriately for people to click without having to enlarge their screens. 
Tip #2: Keep it Simple
Gone are the days of MySpace music that plays as soon as you load the page, jarring junk popups, and graphically overcrowded websites. A page that has too many conflicting elements will overwhelm the user, relevant information will be lost or hard to find, and ultimately, your member might leave feeling stressed out. Your digital experience should be simple, intuitive, and non-intrusive. Make sure you leave plenty of white space on the page to give the user's eye a place to rest and make the most important information stand out more. 
Tip #3: Arm Your Users with Relevant and Helpful Information 
Your members definitely don't want to encounter any surprises when it comes to making a loan payment. Provide transparency about processing fees, transfer times, load times, and other information that may impact your members' payment experience. You'll also want to provide a FAQ section on your website that will help users troubleshoot any common problems without having to contact a service representative. 
Tip #4: Make Your Website Accessible for All Users
Being able to comfortably access and use websites, apps, and other digital technology is a necessity for all users, including those with disabilities. According to Essential Accessibility, "While there is no formal federal prescription on exactly what you need to do [to ensure the accessibility of your site], the best practice is to make your website conform to WCAG 2.1 AA. WCAG 2.1 AA basically amounts to 50 things you can do to improve the accessibility of your website, or mobile app."
Tip #5: Don't Just "Set It and Forget It"
Maybe your credit union built a brand new website in 2015. What functioned and looked appealing on the internet five years ago is not going to perform well today. You need to know whether your digital payments experience is resonating with users or not. If they're hitting roadblocks, you need to be able to identify where and why the disconnect is occurring, then refine accordingly. "Set it and forget it" just won't cut it—you need to be able to define and measure success. 
Additional Resources
When it comes to optimizing UX design for your digital payments products, there are a myriad of elements that you need to get right to ensure your members have a stress-free payments experience, including:
Creating an inviting digital environment
Leveraging data effectively
Walking users through site navigation
Ensuring your payments system is secure
SWBC Payments helps our credit union clients deliver convenient, secure payment options to their members. In our newest white paper, we take an even deeper dive into why UX design should be a vital part of your payments program. We also offer tips for creating an online environment that will wow your indirect borrowers. Check it out, now—no download required! Digital Payments Solutions to Delight Your Indirect Borrowers.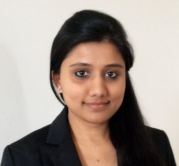 Mausami Wagh helps run the Risk product portfolio for SWBC, with a particular focus on fraud and compliance in the Payments space. She manages the full lifecycle of product management, ...
Web: https://www.swbc.com
Details