The mobile pool – Have you taken the plunge?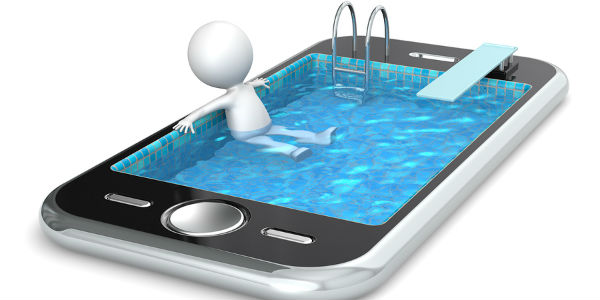 You've probably heard the message a lot lately. Many experts believe offering a true Mobile App is a sink or swim proposition; a must-have if credit unions are to stay afloat in the next five to ten years. A recent Javelin Strategy & Research study indicated last year, 10 million people signed up for mobile banking and one-third of the US population is now swimming in the mobile pool.
Yet while CUNA's Technology and Spending Survey indicated 97% of credit unions offer an on-line banking feature – less than 60% actually offer true Mobile Banking functionality.
Experts agree the biggest mistake credit unions can make is simply mimicking your web site and calling it an app. A mobile app is fundamentally different. It must drive value and engage members. An app should foster a feeling of comfort and control for your members. It should look pretty, be easy for any member to navigate, and create an inviting experience as well as an element of entertainment to keep them signing on.
Testing the waters.
Before jumping into a mobile solution, Credit Unions need to consider member behavior and which internet and on-line experiences they currently utilize. Establishing optimal placement of your mobile app will focus on these insights; unless you are considering an option that transcends all devices. Keep in mind all devices react differently to mobile apps. Solutionsmust adapt to the plethora of smart phones, tablet protocols, and various screen sizes.
Where's the lifeguard?
Not surprisingly, rapid growth in mobile banking has increased security concerns for many credit union members and society as a whole. According to the Federal Reserve, last year only 21 percent of mobile phone customers utilized mobile banking apps. Why? Fear! It is estimated that nearly 67% of consumers are afraid their financial information will end up in somebody else's pool. A key component of every mobile app solution needs to be strong security embedded within the application itself. Proven mobile security solutions, such as SnoopWall, the security contained in the CU Mobile Apps offering are a must. As the Credit Union, you will need to educate your members as to how you are protecting their information before they take that plunge.
Who's in your pool?
Providing game-changing features as well as meeting essential needs is crucial for any mobile app. Not only do members look for primary functions such as transaction history, transfers between accounts, and remote deposit capability – today they are looking for much more. Members are looking for a two way communication tool, person to person payment s and mobile alerts. Taking that a step further, letting members know of new enhancements, product offerings, and promotions has gained popularity. Building engagement without being intrusive is the key. Don't frustrate members with unnecessary communication, but instead leverage their attention with insightful, valid offers.
Sharks in the deep end!
The fight for market share is constantly changing for credit unions. Banks used to be our biggest threat, and then came Walmart and now ApplePay – and the list goes on. Now new sharks have evolved in the water; non-banks such as smart phone-banks and on-line lenders, with names like GoBank and Ally. Digital banks are growing at an explosive rate. Tech-savvy members are looking at these on-line alternatives due to the innovation and cutting-edge technology they provide, which ultimately meet their expectations. Match this with on-line lenders like Quicken Loans and Lending Club and we are faced with real alternatives to the services that credit unions once did best. Incorporating this functionality into your mobile app is your shark cage in these waters, and quite frankly, your harpoon!
Jump in – the water's fine!
Hopefully, the insights in this article have led you to reexamine your credit union's outlook on mobile solutions. The time is still great, but it is now. Mobile continues to take a center stage as the primary interaction channel for credit unions. Experts have predicted that 2015 is the year for mobile in the credit union industry. The technology has progressed and the infrastructure is in place, with higher-speed internet and lower cost smart phones coming out every day. We will only see increased usage and adoption. You need innovative partners who can customize your mobile solution to the needs of your members, not simply a cookie-cutter offering! The right Mobile Solution is crucial if your goal is to attract new members, retain current members, and bring the next generation to your pool party!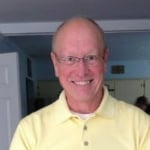 Jim currently holds the position of Marketing Director with a primary focus on projecting the LSC brand and products throughout various media channels. Jim has worked in several capacities during ...
Web: www.lsc.net
Details