The New American Homebuyer – Who are they and how your credit union can help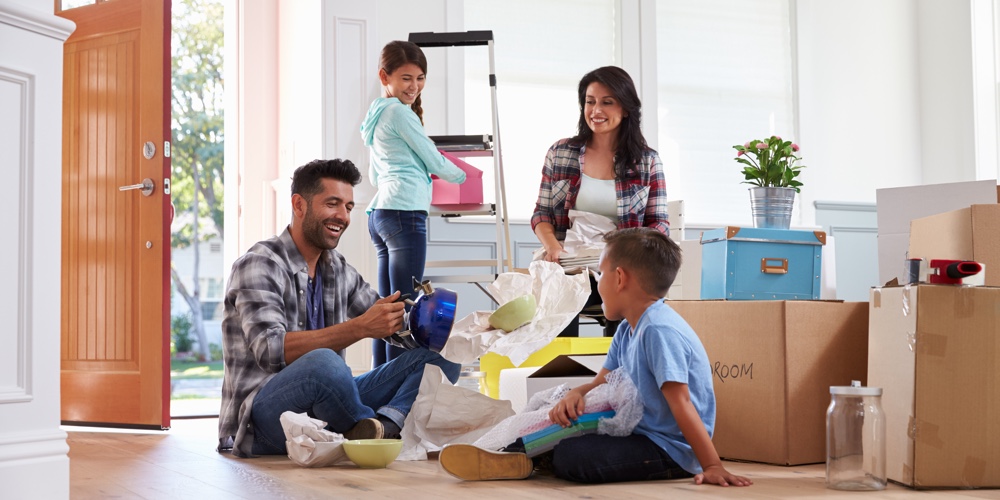 Through the decades, it is no secret that the fastest and most reliable way to build wealth in the United States is through homeownership. However, this American dream of walking into an open house and saying "Yes, we'll take it" has now turned into a Hail Mary pass in the last quarter, seeking any opportunity to score. In 2015, we saw a new market player, Latinos, hit an all-time high by accounting for 68 percent of new homeowners that year, according to the National Association of Realtors. This helped sustain the upward trend of overall Latino homeownership rate that increased to 48.4 percent in 2021 from 47.1 percent in 2019 (US Census Bureau). Many Latinos, like me, felt a sense of hope – this American dream is reachable after all.
Unfortunately, like the old saying goes, "The only thing that remains constant is change." By 2021, the housing market had significantly changed. My latest read, the NAHREP 2021 State of Hispanic Ownership report, an extensive report of Latino homebuyer trends utilizing US Census, HMDA, Freddie Mac, and realtor data among others, shed light on the new challenges first-time Latino homebuyers face. In 2021, the rate of new Latino homeowners had declined to 18.1 percent compared to 54.4 percent of their non-Hispanic white counterparts, a 30-point decrease from 2015. Many of the barriers first-time Latino homeowners faced attributed to the increase in home appreciation and affordability challenges. Many Latino-dense markets experienced homes appreciating up to 31 percent year-over-year, which include states like Arizona and Florida. While the minimum salary necessary to afford the median-priced home nationally is $69,000, the median Latino household income is only $55,000.
Where is the silver-lining to these challenges? According to a 2021 study by Freddie Mac, 49 percent of Latino adults aged 45 and under were "Near mortgage ready" or "Mortgage ready". A list produced in conjunction with Freddie Mac ranked all metros by the number of mortgage ready Latinos and compared the percentage of those who can afford the median priced home to the amount of housing stock available. In addition, not only are Latinos ready for homeownership, but they are in prime age with nearly two in three Latinos being 40 years or younger (U.S Census). How are credit unions equipping first-time Latino homebuyers? Well, we have some ground to cover. According to HMDA 2020 data, credit unions account for only five percent of mortgage loan originations to Latinos.
In my previous role at a Colorado-based credit union, we uncovered that although some Latino consumers qualify for a mortgage loan, there are other components to the homeownership process that they may not be aware of. With the assistance of a bilingual mortgage loan originator, we facilitated Spanish first-time homebuyers' seminars. To accommodate our Latino community who often worked during typical credit union branch hours, we held informational seminars the first Saturday of each month. We catered breakfast, and in some instances had gift-card drawings. We educated our members and non-members on the basics of purchasing a home, down-payment and mortgage loan options, benefits of working with a real estate agent and what to expect at closing. This resulted in mortgage and credit card referrals, along with the increase in brand awareness and trust within the Spanish-speaking community.
Credit unions have a tremendous opportunity to attract and educate these home-ready consumers. Here are three recommendations credit unions can implement to be the preferred lender for the New American Homebuyer:
FINANCIAL EDUCATION IS KEY. BONUS POINTS IF IT'S IN SPANISH – For many first and second generation Latinos, like myself, we are learning and navigating the financial services sector all on our own. Offering seminars on building credit and being a first-time homebuyer can offer a safe space to ask questions while learning from trusted market experts. The benefits can be an increase of new memberships, loan applications and word-of-mouth referrals.
HIRING, RETAINING AND DEVELOPING BILINGUAL STAFF – Ensuring first-time homebuyers understand the process from start to finish is vital to a successful home purchase and it is imperative this is communicated in their preferred language. How are you attracting diverse and bilingual talent experienced in mortgages? Are you prioritizing Spanish-language as a preferred or required skill? Developing internal employees and creating career paths into mortgage roles can be an alternative route. Tapping into your own bilingual staff, you may uncover they have been translating for the mortgage officer already.
PARTNERING WITH BILINGUAL AND/OR BICULTURAL REAL ESTATE AGENTS – NAHREP, which stands for National Association of Hispanic Real Estate Professionals, can be a great way to partner with bilingual and/or bicultural real estate agents. To ensure your members know the role real estate agents play in finding their forever home, encourage your members to work with a real estate agent. In this hot market, you need an expert to find what you are looking for, negotiate prices, and navigate the competition in a stressless way all while communicating in their preferred language and connecting on a personal level.
Removing barriers and getting better acquainted with the new American Homebuyer as they navigate the challenging home-buying process will reinforce your credit union's promise to serve. By creating a quality experience throughout this important life milestone, it may just land your credit union its newest loyal member.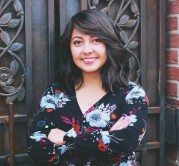 As a Business Operations Coordinator, Alondra is responsible for providing support to new and existing Coopera clients. Alondra assists in the development of onboarding materials, monthly client reports and preparing ...
Web: https://www.cooperaconsulting.com
Details