Last month I received this email:
As of today we have 617 people that responded to our email request letter. Outstanding!  I thought we might get 200 or so.  Thank you so much for helping make this happen.
p.s. Most (about 95%) were sent back in the business reply envelope.  Maybe 5% sent me emails.
The credit union felt they weren't capturing all the email addresses as they should from their membership.
So, we created and mailed an opt-in Email letter to members.
The purpose of the letter was to inform the member of important information that the credit union wanted to communicate via email to the member. But, the credit union didn't have their email address and would they like to provide it.
The letter had a tear off portion at the bottom and a postage paid envelope included. We mailed to 2775 households.
Now I have to tell you the carrot at the end of the stick was to respond and be entered to win an Apple iPad Air 32GB.
What I find most interesting, is that I frequently hear from other credit unions, is that they too,  need to capture more email addresses and that it doesn't happen at the "counter" like it should.
This letter is nothing fancy, very simple, and was not a large expense and yet it accomplished what it set out to do.
Long term, it opens another channel to communicate to that member, via computer or mobile device which nowadays you have to have in order to reach a member.
So as you plan for 2016, don't underestimate the power of direct mail!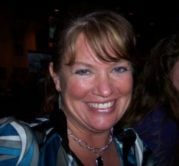 Kerry is part owner of Pinpoint Direct Marketing in Andover, MN, a credit union based digital printing company. She has over 20 years experience in the industry. Pinpoint Direct Marketing ...
Web: www.pdmkt.com
Details