The power of PR: Make public relations a strategy priority in 2019
When Anthony Rizzo caught the throw to first base for the final out of Game 7 of the 2016 World Series, making the Chicago Cubs champions for the first time in 108 years, a reporter asked him what his plans were for the ball.
It's a loaded question because that baseball in his pocket could potentially be worth millions. In the middle of celebrating a long overdue win, he said, something along the line of "I can't speak to that, but what I can tell you, is the focus is that the Cubs won the World Series for the first time in 108 years, so this is a moment for our fans."
I remember watching that and aside from being a mind-blown fan, I thought, "Who prepped this guy?"
That is power of public relations. A good public relations strategy is one where everyone knows what's important and encourages conversations with your members. Every member of your team should be aware of basic talking points that tie back to your credit union's mission, vision and purpose. Just like Anthony Rizzo knew what was important in his interview, the fans.
Here are three strategies to bring PR to the forefront of your credit union.
Make PR a Core Function: From your front office to your back office and from the executives to the interns, everyone needs to understand that PR is significant at your CU. Make sure someone on the marketing team is responsible for PR strategy and implementation. Then make it part of their goals. Ensure that implementing tactics that help achieve your strategy and reporting results to management is part of the performance evaluation. You should also clearly outline who speaks on behalf of the credit union and outline individual areas of expertise.
Actively Communicate: Establish a communications calendar. You need to proactively plan and create relevant news. The responsible party should document all of the events relevant to your community and how you participate in them. Document in the calendar what events you sponsor or where your employees volunteer throughout the year. Make media contacts and check editorial calendars. Be proactive. Call your local papers, chamber of commerce and community organizations to find out who covers the topics of business and community. Make suggestions for articles and offer interviews with experts at your credit union. And don't forget to share these articles and photo ops with your members.
Have a Good Offense: You don't want the first thing your community or potential members to hear about you to be negative. You gain a strategic advantage by proactively dominating the message. Be vigilant about monitoring what others say about your brand. Google yourself and set alerts. Set a schedule and make it a responsibility of someone on your team to regularly search your CU's name and the names of your board members and executives. It might seem silly, but that is the first thing a potential member, employee or business partner does to find out more about your credit union—they Google it!  Read review sites like yelp.com and glassdoor.com. Also make sure that you have a mechanism and consistent response for online reviews, good or bad. Reviews with no response send the message to your members and community that you don't care and don't follow up.
Harnessing the power of PR will keep your business and brand relevant. An effective PR strategy helps ensure your team has the ability, through consistent messaging and practice, to direct the narrative shared with members.  Don't let another year go by without making PR a strategic priority!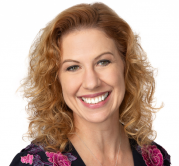 Bryn C. Conway, offers more than 15 years of experience as a former credit union executive with extensive background in strategic planning, brand development, member experience, retail delivery and public ...
Web: https://strategiesbeyondcreative.com
Details