4 ROIs from public relations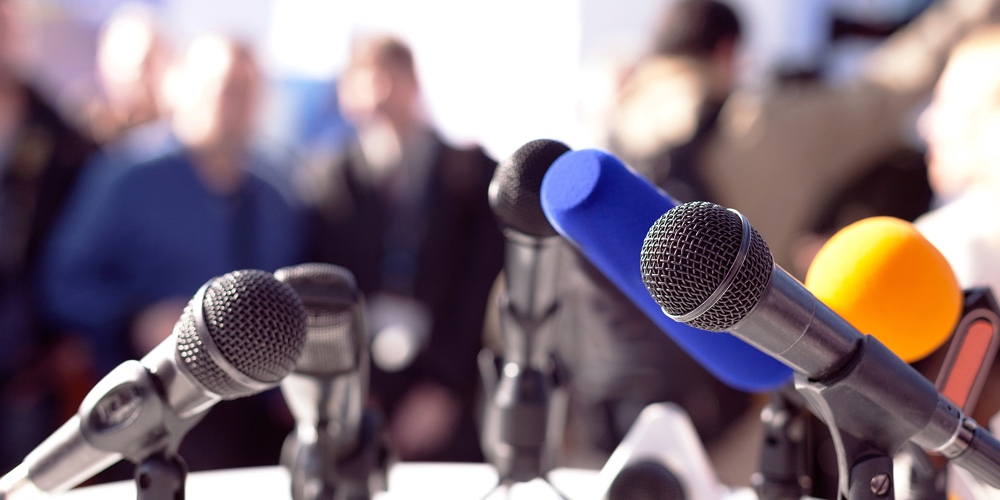 Most credit unions and their business partners have a marketing person of some level, but very few have someone specifically handling public relations. Typically, it's lumped in with the duties of the marketing person, who may not have the background.
Considering a trustworthy reputation is the foundation of your business, it's time to rethink this scenario. Three general types of media outreach are advertising, public relations and owned media. Here's the difference:
Advertising or paid media is simply that. You pay the outlet's advertising rate to control your message in the allotted space for a specified period of time.
Public relations or earned media can include news and information outlet interviews, opinion piece placement, press releases, third-party social media shout outs and other channels of information you do not control nor have paid for placement.
Owned media are information delivery channels you control, such as your website, newsletter, social media, podcasts and other elements.
Each has its place and value and provide powerful communications programming when on brand and leveraged in coordination.
Specifically, the management and distribution of information through public relations, or earned media, has a measurable effect on achieving your business goals.
Elevating your expertise within a target community to build trust. Your company has tremendous experts you can leverage to build your brand and theirs! News and information outlets are always looking for experts to talk specifics, for example, about the local economy. Your credit union's chief lending officer likely knows a good bit in this area, or if you're a tech firm, explain the latest technology trend at the consumer level for a B2C outlet or its strategic application for B2B. These types of efforts create brand awareness, thought leadership and trust that can help grow your business.
One of my public relations clients recently signed business based on an article we'd pitched for a trade publication late last year. Most of the time, the line from PR to sales isn't that direct, but this particular credit union called my client and said, 'do for me what you did for them.' Leads are not uncommon.
Building relationships with editors and reporters in a target market, so they also see your experts as legitimate news sources for articles they are working on. As you gain their trust, they'll start coming to you for ideas and information that can expand your brand reach and trust. For a credit union, you might try to target the local business journals or media popular with your SEG. On the business partners' side, the target market might be a credit union trade publication. Know where your target audience gets their news and make their reporters and editors your target. Sure, their immediate need is to fill a time slot or news hole with information their audience wants and needs, but who are they really? Are they after awards or a juicy story that will get them to the next rung in their career ladder? Are they looking to go home to their family at 5 pm every night? THAT is your audience.
Mediating bad press. No matter how great your organization is, bad things happen. Robberies, fraud or data breaches to name a few very real possibilities. Having a pre-existing relationship with the media won't keep them from publishing negative news, but you are far more likely to have the opportunity to get your side of the story in.
Or think of it from this perspective: I was recently researching some credit unions' charitable work, and about 10% had 1) no information about it on their websites, 2) little to no information about it in their social media, and 3) when I Googled them, all I found were posts about robberies at their branches. This is NOT the first impression your credit union wants to make on potential members.
Also, consider the cost of not being prepared in a PR crisis. One of my clients recently had trouble with a now former employee, which could have easily blown up into a crisis. We created and implemented a multi-step action plan to address, and even help pre-empt, what might have happened. While the issue seems to have died on its own, what could have been the cost if it had blown up?
Final thought on this point of information: Never respond to a reporter with, "No comment," or ignoring them.
SEO. Organizations often distribute press releases on a wire service for valuable search engine optimization, as well as potential coverage by a reporter with whom you don't already have a relationship. SEO is what helps people find your company when they're googling around for car loans or BaaS providers. It will help to increase traffic to your website, brand awareness and, potentially, your business.
So, what is the ROI of public relations? ROI is an accounting metric: Gains – Cost = ROI  Not every investment has that easily quantifiable a return, but for all the CFOs out there – or those trying to convince the execs to invest in PR, you can try measuring increased traffic to your website, especially referral and organic search, around the time of the public relations work. Potentially business partners, which typically have a longer sales cycle, will see an increase in leads, or credit unions could see a boost in consumer account openings or loans. It is difficult to pin down the exact reason for an increase in leads or sales, whether the consumer saw a public relations article and then googled the company or simply heard about the company via word of mouth. Another option is a quick, 'How'd you hear about us?'
The return on investment for public relations is not easily measurable but the value of public relations is readily apparent.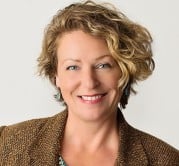 Sarah Snell Cooke is principal at Cooke Consulting Solutions, a business and communications strategy firm serving the community financial institutions market and their business partners. She has more than 20 ...
Web: https://www.cookeconsultingsolutions.com
Details