The power of real-member storytelling
Credit unions, as not-for-profit cooperative financial services providers, stand out in the competitive landscape by helping members achieve their dreams. 
As credit union enthusiasts, we all know the value and impact credit unions make on people and communities, but it is more important than ever that we ensure credit unions stand out as the best financial services choice for consumers. 
I challenge all in the Credit Union Movement to step up your game and stand out because there is a lot of competing marketplace noise attempting to capture our members' and potential members' attention.  For that reason, credit unions must share their members' true stories more intentionally. We need to be louder than we've ever been and use our collective voices to continue to educate members, consumers, and public policy officials about how lives change for the better when consumers have a not-for-profit choice in financial services.
You can bet that consumers will go online to find out who offers the best interest rates. And you can count on legislators to review your impressive data. But what really will move the needle for both audiences will be the stories of the lives you changed – or possibly even helped to bring into the world.
Consider the story of Camille and Felix, a couple from Nampa, Idaho. Their doctor said they could have children – if they tried in vitro fertilization. That's a very expensive process, but in a heartbeat, their credit union said "yes" to their loan request. Today, they have twin boys who are almost three, and a six-month-old baby girl. They praise their credit union for helping make their biggest dreams come true.
It might not be just about how many loans you have on the books; but rather how your better rates are helping members to save.  One Northwest credit union recently shared a great example with me. They don't have a "loan goal." Instead, they have a goal to help their members save money, either by refinancing higher interest loans from elsewhere or by offering lower rates to begin with. That plan is working for the credit union, and for its members. As their CEO told me last week, "In one instance we saved a member more than $20,000 in interest." That's a real, tangible benefit that will make its way right out onto Main Street. 
Another credit union which provides agricultural loans, financed a young dairy farmer's dream of getting into the goat farming industry. Today, she is raising more than 700 goats, has some of the most innovative dairy technology in the USA, and has an exclusive contract to provide goats' milk to one of the country's leading goat cheese manufacturers. Talk about the American Dream!
Regardless of whether you are a consumer deciding whether to "Open Your Eyes" to a credit union, or a legislator deciding whether to support common sense legislation to help credit unions better serve their members, aren't those the stories you'd remember and relate to?
CUNA and all of the leagues are proud to work closely with your teams, both on your awareness campaigns and as you prepare for legislative visits.  By collaborating, we can provide a treasure-trove of economic and community impact data, and that's critically important. But these real-member stories? Those are gold, and they're what credit unions are uniquely positioned to share.
Your stories don't necessarily need to be district or even state-specific when you are telling them on Main Street or in the statehouses. That's because examples such as these are what credit unions are doing every day to make their members' lives better. 
The more often we tell real-member stories, the clearer it will be to all that everyone can choose, and should choose, credit unions as their trusted financial partners.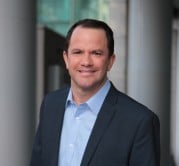 Troy Stang serves as President and CEO of GoWest Credit Union Association, the trade association representing more than 300 credit unions in Arizona, Colorado, Idaho, Oregon, Washington, and Wyoming, and ...
Web: https://gowestassociation.org
Details