To Consortium or Not to Consortium? The Answer: To Consortium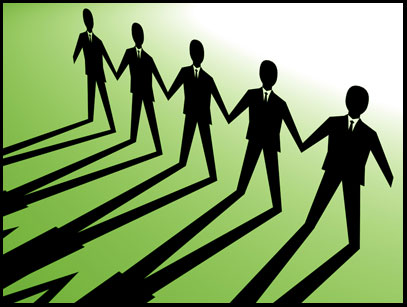 According to Merriam-Webster.com, a consortium is an agreement, combination, or group (as of companies) formed to undertake an enterprise beyond the resources of any one member. The logic behind a consortium can be explained by the saying we all know: "There is strength in numbers." This is especially true in the case of purchasing. More often than not, when two or more organizations join together for the purpose of purchasing materials, services, or capital goods, they are able to leverage pricing, service, and technology from suppliers. This is an area where credit unions can truly benefit through reduction of costs and improvement in spending.
Collaborative purchasing is not a new idea by any means. Farmers have had cooperatives for many decades with the goal of combining their individual needs to gain purchasing power (as well as marketing power). Other examples are independent grocers, retail hardware stores, and college bookstores, to name a few. Many of these organizations have been formed to allow them to survive against the powerful purchasing and marketing power of large food chains and general merchandise stores. (Sound familiar? Being "cooperative" is nothing new for credit unions.)
Still considered the definitive written work on the subject, the 1997 study, Purchasing Consortiums: Horizontal Alliances Among Firms Buying Common Goods and Services. What? Who? Why? How?, by Dr. Thomas Hendricks for the Center for Advanced Procurement and Supply (CAPS Research), documented that those companies participating in purchasing consortiums reported that purchasing through their consortiums saved them about 13.4 percent.
Purchasing consortiums are set up to combine member demand from several different vendors and to increase purchasing power of each of the individual consortium member. Credit unions can reap the benefits of belonging to a purchasing consortium through economies of scale, economies of process, and economies of information.
Economies of Scale
A purchasing consortium allows credit unions to combine a volume of products and services needed and create greater purchasing efficiency. By harnessing combined purchasing power, credit unions are able to maximize the savings that they likely may not be able to obtain on their own. Areas of economies of scale include:
Lower Prices/Combined Negotiating Power
Lower Transaction Costs
Economies of Process
Some credit unions simply do not have the staff or the processes to effectively bid all services. By sharing purchasing information on suppliers, new technologies, historical spending behavior, and more, a consortium can create an economy of process above and beyond what each credit union could achieve on its own. Areas of economies of process include:
Reduced Workload
Better Practices
Economies of Information
The days of traditional paper bidding methods are becoming fewer and fewer. New technology offers smarter bidding strategies that offer more flexible and quicker tactics for purchasing information gathering and decision-making. Areas of economies of information include:
Higher Quality
Lower Supply Risks
An example of a successful credit union purchasing consortium is the LEVERAGE ePurchasing Consortium. For the past four-and-a-half years, LEVERAGE has offered ePurchasing services to credit unions that have collectively saved more than $1.9M. Members of the LEVERAGE ePurchasing Consortium consistently see an average of 20 percent savings on commodities from computer equipment to janitorial services. Currently, there are 70 credit unions that have taken advantage of these time-and money-saving activities.
A purchasing consortium helps credit unions provide goods and services to members at the best possible value. A diverse portfolio of competitive contracts and value-added services provide high quality, cost-effective, and timely solutions. In an economy where we all have to do more with less, if a credit union hasn't considered utilizing some form of collaborative purchasing method, it's time to do so.
Marvin Garland is the Chief Operating Officer for LEVERAGE, the LSCU Service Corporation. LEVERAGE is a business services provider that has a revolutionary ePurchasing platform and a contract management system ...
Web: www.myleverage.com
Details