To outsource or not to outsource, that is the question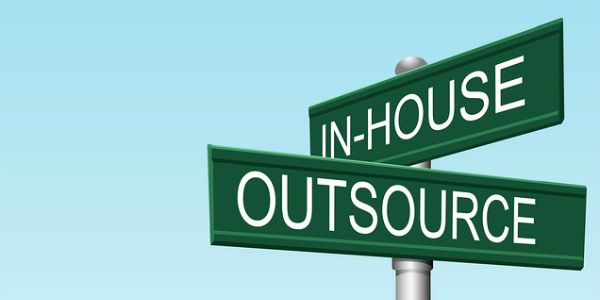 As lenders, financial intuitions take on a considerable amount of risk. No matter how diligent and conservative a credit union's lending practices may be, it is inevitable that some borrowers will default on their loans. Whether you decide to manage collections in-house or choose to outsource, collecting on delinquent accounts can be an expensive business expenditure.  
Managing collections in-house
In order to effectively manage collections in-house, depending on the size of your loan portfolio and the needs of your organization—you may have—or find the need to invest in an auto dialer. Auto dialers provide numerous benefits:
The ability to make four call attempts to every one attempt that a collector could make on a traditional phone
The ability to increase your collectors' productivity by weeding out excessive calls such as busy signals, no answers, and answering machines, and only connecting with live bodies
Detailed reporting capabilities that offer insight into your collections infrastructure
However, purchasing an auto dialer for your credit union can require a sizeable investment. The typical auto dialer can range from several hundred thousand to more than a million dollars, depending on the number of seat licenses, the size of the dialer, and other optional features and functions of the software. You must also ensure that your credit union has the infrastructure to support the dialer. This could require an upgrade to your phone system and/or server room. Additionally, installing a dialer will require you to have access to an administrator who can help effectively manage the technical aspects of the system. When calculating the cost of your collections efforts, take into account the programming, management, administration, and maintenance associated with an auto dialer.
Not to be ignored in your collections cost calculation (say that three times in a row!) is the human capital investment. Whether or not you have an auto dialer, your employees will have to dedicate a portion of their time, or all—depending on how your credit union is structured to collecting on delinquent accounts. Any time spent on the phone collecting on delinquent accounts is time away from providing your members with excellent customer service and time away from participating in cross-sell opportunities.
What about outsourcing?
If you decide to outsource your collections efforts to a third-party vendor, you have the opportunity to engage an auto dialer, as well as the resources required to effectively manage the system, without a major capital investment. When you partner with an organization that handles collections on behalf of your credit union, you are essentially leasing the services of the auto dialer, at a much lower price.
Outsourcing your collections efforts comes with an alternative set of benefits:
A trained staff of collectors operating on behalf of your credit union
Upgrades in automation and technology without a capital investment or use of IT resources
In some cases, a customized collections program designed to meet the needs of your financial credit union
A partner trained and committed to ensuring you remain compliant with industry regulations
According to Black Knight Financial Services, delinquency rates have been making steady declines since 2007. In fact, the US saw a 7.57% month over month decline between February 2014 and March 2014. If your credit union is also experiencing declines in the number of delinquent accounts on the books, outsourcing your collections efforts could make the most business sense, by allowing your employees and your resources to be focused elsewhere.
Outsourcing your collection services can be an efficient and more cost effective option to consider if your credit union is striving to reduce delinquencies and the time internal employees dedicate to the collections process. With less time spent on collections, your employees can focus on cross-selling, income generation, and improving member relations.
Delinquencies are an inevitable part of the lending business. Whether you choose to handle your collections in-house or decide to outsource, there are pros and cons to both. It is important to evaluate your portfolio, conduct a thorough due-diligence evaluation of any partner(s) you are considering working with, and find the option that is the right fit for your credit union.
For more information on SWBC's collections capabilities, click here to download our product sheet today!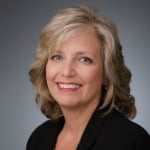 As Vice President of SWBC's Financial Institution Group, Connie oversees a professionally-trained staff that supports the Collection Department and the Electronic Cash Management product. Under Connie's direction, SWBC'...
Web: www.swbc.com
Details