Unlocking the mystery of loan originator training
You know your mortgage loan originators (MLOs) and loan originators (LOs) need training. But do you know how much, and which type for each? We're here to unlock the mystery.
At CUNA, we provide solutions for service excellence to instill confidence in credit union leaders so they can focus on their members rather than complex and confusing regulations.
With that in mind, let's keep this issue simple. When it comes to loan originator training, you have two Federal laws to worry about: The SAFE Act (as implemented by Regulation H) and the Truth in Lending Act (as implemented by Regulation Z).
Let's break it down.
Regulation H
Under Regulation H, any MLO who works for a covered financial institution (a credit union, for example!), who has received a unique identifier, and who is registered with the National Mortgage Licensing System & Registry (NMLS)–is generally EXEMPT from the annual training requirements for licensed MLOs (also found in Regulation H).
See? Simple.
While Section 1008.107 of Regulation H states that an MLO must receive eight hours of continuing education each year to maintain a license, MLOs employed by credit unions are generally exempt from needing a license. As a result, any NMLS-registered MLO working at a credit union with a unique identifier has no need for continuing education under the SAFE Act.
Regulation Z adds a different wrinkle.
Regulation Z
Loan originators (LOs) under Regulation Z must receive periodic training commensurate with their day-to-day origination responsibilities, the rule says. Unfortunately, the language in Section 1026.36 of the regulation is ambiguous about what type or what amount of training satisfies the requirement.
That's why it's important for your LOs to qualify for safe harbor, a provision found in the commentary to the regulation.
To qualify for the safe harbor, an LO can take an NMLS-approved training course that covers the types of loans the LO originates along with the applicable state and federal laws and regulations. While this technically satisfies continuing education requirements for MLOs under Regulation H (for state licensed MLOs), it will also take care of those requirements for LOs under Regulation Z.
Have your LO attend an NMLS-approved training course and his or her periodic training requirement will be fulfilled.
A recap!
Regulation H exempts MLOs from its continuing education requirements if they work for a covered financial institution, have a unique identifier, and are registered with the NMLS.
However, don't forget about Regulation Z's periodic training requirement. Have your LOs attend an NMLS-approved training course to meet the safe harbor standard.
For NMLS-approved MLO training, visit cuna.org/mlo to explore CUNA's Mortgage Loan Originator Resources, offered both face-to-face and online.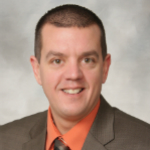 In his role as Compliance Attorney for PolicyWorks, Michael Christians assists credit unions across the country with ensuring their mortgage lending programs are compliant with federal regulations. Michael has more ...
Web: www.policyworksllc.com
Details