Welcoming Members Into Their Financial Home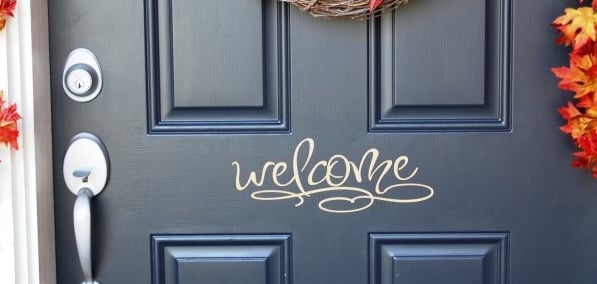 When you welcome someone into your home, you usually greet them at the door. So why not do that when you're welcoming them into what should be their financial home?
by  James Holt,  President/CEO, Mid American Credit Union
When Mid American Credit Union started planning to build a new branch in northeast Wichita, which is Kansas' largest city, we wanted to incorporate more efficient and more member-friendly ways of doing business.
First impressions and setting the right environment make a difference in member satisfaction. Every member expects to get a certain level of service, but we wanted to make their experience at this new branch world class.
In our research, we came across a new type of design — one in which members were greeted at the door and then guided to a "teller pod" or office to conduct their transactions as the member's needs dictate.  Other financial institutions using this model were reporting that it improves member relationships and member satisfaction.  We were also impressed that branches with this model were reporting higher performances in deposit levels, loan productions, sales per day and more referrals. We wanted similar success.
To provide continuity, the outside of our newest facility looks very similar to our main branch in west Wichita. But inside, the look and feel  of the place is very different.
When the doors opened to our new facility in January 2013, we became the first financial institution in the region in which a staff member greets you at the door and will generally be alongside you the rest of your visit, whether it's for conducting cash transactions or getting an auto loan.
Two dialogue stations, with teller stations on either side, are the focal point of the credit union's lobby. It's there where a member stands right alongside the employee, making a deposit, withdrawing cash or doing other such business.  By removing the physical separation of a traditional teller line between an employee and a member, we've removed a barrier to the member's impression of our service. Members feel invited into a partnership effort for handling their financial needs.
Members still have the option to conduct business of a more private nature or requiring more details, such as signing loan paperwork, in one of the branch's offices.
During a recent tour I gave to other credit union executives, I was asked about the safety and security of such a design. Law enforcement officials assure us that if you create a more direct contact experience — from greeting someone and looking them in the eye at the door to being alongside them —you've countered a criminal's intent to remain inconspicuous and non-descriptive.  Rather than using cash drawers at the dialogue stations, the staff access money through an electronic cash dispenser unit.
We also incorporated another nontraditional feature in this new facility: an independently owned coffee shop offering free Wi-Fi.  Members can linger a little longer during their visit, by enjoying a beverage or catching up on emails and working on their laptops or tablets.
In another nontraditional venture, we partnered with two other Wichita credit unions — Cessna Employees and Catholic Family Federal credit unions — to bring this branch to fruition.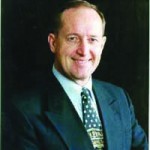 James Holt has been president/CEO of Mid American Credit Union in Wichita, Kan., since 2001. Mid American, established in 1936, has more than 27,000 members, with many coming ...
Web: www.midamerican.coop
Details