What it means to be a remarkable credit union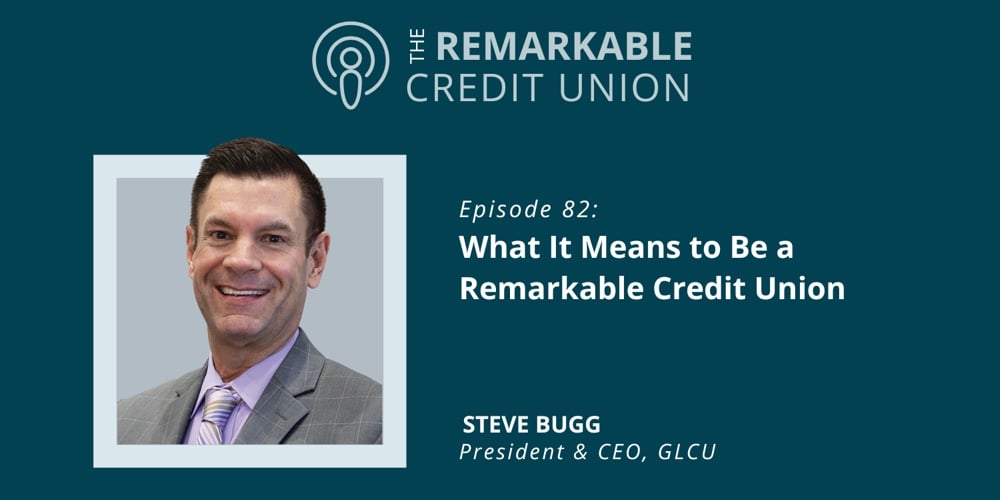 Our podcast is called The Remarkable Credit Union, but what does that mean, exactly? What distinguishes a good credit union from a remarkable one?
Steve Bugg, President and CEO of the award-winning Great Lakes Credit Union (GLCU), joins us to talk about GLCU's own journey from good to remarkable, including how their "standards of greatness" enabled and inspired them to successfully launch numerous innovative impact initiatives. He also addresses this month's BIG question:
How does a credit union develop a strategic vision and corresponding value system that meaningfully guide its day-to-day operations at all levels and across all teams?
continue reading »