What price value? Four tips for evaluating a payments partner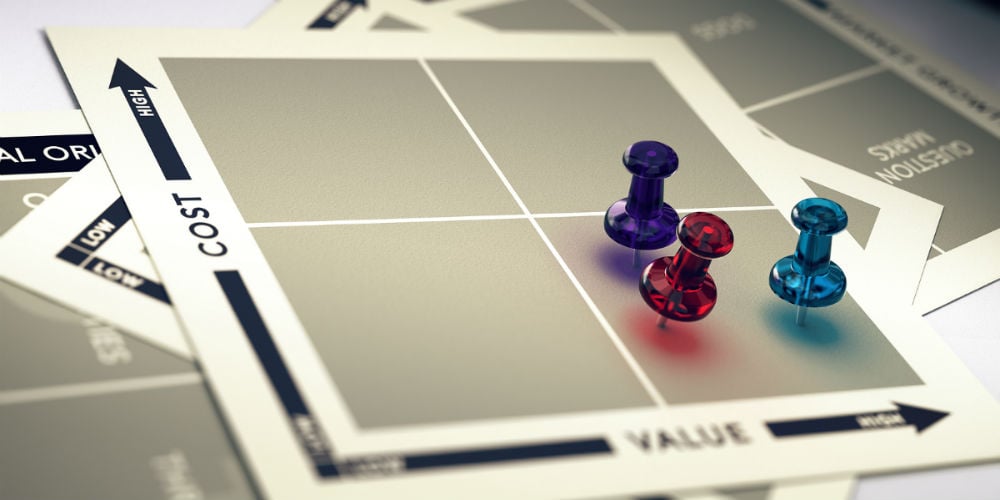 One of my colleagues in the northeast purchases his snow blowers from a dealership. I asked him if he could get that piece of equipment cheaper from one of the super retailer stores. He said probably, but explained that the buying process and his service experience after the sale were more important to him than cost. When he buys from a dealership, a service technician delivers the machine and shows him how to operate it safely. When it requires maintenance, the dealer picks it up, makes the repairs and returns it. He said the dealer even sends him reminders when it's due for service and provides free pickup and delivery. The super retailer won't do that, he said. He mentioned the dealer even delivered a replacement machine – at no charge – on a Saturday, so he could finish clearing the snow after his blower was picked up for repair. The great service and attention he gets keeps him coming back.
My friend understands and embraces the dealer's value proposition:
Benefits – Costs = Value
It's a simple formula and one that credit unions should certainly consider when choosing – or rather, investing in – the right payments partner to help them grow their business and serve their credit union and its members.
There are many elements that define a future partner's value proposition. That's why the number of due diligence questions in today's RFPs for payments processing range into the thousands. Ultimately, your credit union will base its decision on whether the benefits outweigh the costs associated with a prospective partner and lead to either a "go" or "no go" decision.
Here are four tips to consider when assessing the value you should expect from a future payments partner:
Service
Consider the people and systems you would be working with on a day-to-day basis. If you want your new partnership to endure, make sure the organization places its top priority on the health and welfare of your credit union and its members. Assess through independent validation their responsiveness to all requests and concerns, and their performance on efficiently managing any issues that may arise. Find out their model for interacting with your credit union staff and their escalation process for resolving the tough issues, even the ones involving their partners. And, with service and technology becoming increasingly intertwined, find out how they are configured to resolve system outages that can disrupt service to your credit union and members.
Risk Management
Look at their risk management and fraud prevention programs and their track record in minimizing fraud losses. In this industry, it is essential to offer high-quality, responsive and intelligent fraud detection and prevention platforms that combine technology, a rich transaction history database, and industry best practices to mitigate risk. For example, PSCU offers 24/7 monitoring services for fraud transactions, as well as EMV technology, tokenization and any other credible risk management tools that may rise to relevance in the future.
Analytics
How deeply and profoundly credit unions know their members' financial picture and transactional behaviors can greatly enhance their ability to more successfully meet their needs. The application of analytics to an abundance of member data gathered from multiple sources gives credit unions the insights required to delight members. Check your prospective partner's position and roadmap with regard to analytics because these applications can be the drivers of your most effective marketing and growth campaigns. Ask to see case studies with proof points and metrics of how their analytics solutions helped other credit unions execute their growth and service plans.
Collaborative Consulting
If your credit union could benefit from specific expertise in areas where resources and knowledge may be thin, you should make this a priority during your due diligence. A deep and experienced team of consultants well versed in all key areas of a credit union's business – from portfolio analysis and management, to marketing and member service operations – can work wonders in taking your credit union to a higher level of business performance. As an example, PSCU's consultant practice, Advisors Plus, recently partnered with Langley Federal Credit Union to acquire new card accounts, activate existing ones and increase card usage. Overall, Langley exceeded its $100 million balance goal for 2014, achieving 30 percent balance growth and 20 percent growth in its number of credit card accounts.
My friend up north clearly sees the value in the friction-free experience of doing business with his snow blower dealer. When price alone becomes the most important criterion on which partnering decisions are made, we are effectively assigning a "friction" cost of zero dollars. Think of the last time you switched cell phone service providers. Did you have to re-enter all your speed dials or email contacts? Did your passwords carry over? Did you have to learn a new set of controls and functions? These are friction points. And the stakes rise when your decision impacts others, such as your members. The more risk, the more weight you need to assign to the friction factor.
Although narrowing down a potential partner can be time consuming, the end result of gaining a long-term mutually beneficial relationship will be extremely valuable for your credit union and your members.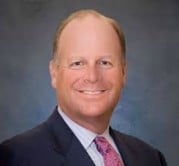 Charles E. "Chuck" Fagan, III is President and CEO of PSCU, a credit union service organization that leverages the cooperative model to better serve credit unions and their members through ...
Web: www.pscu.com
Details