What's going on with mergers post-pandemic?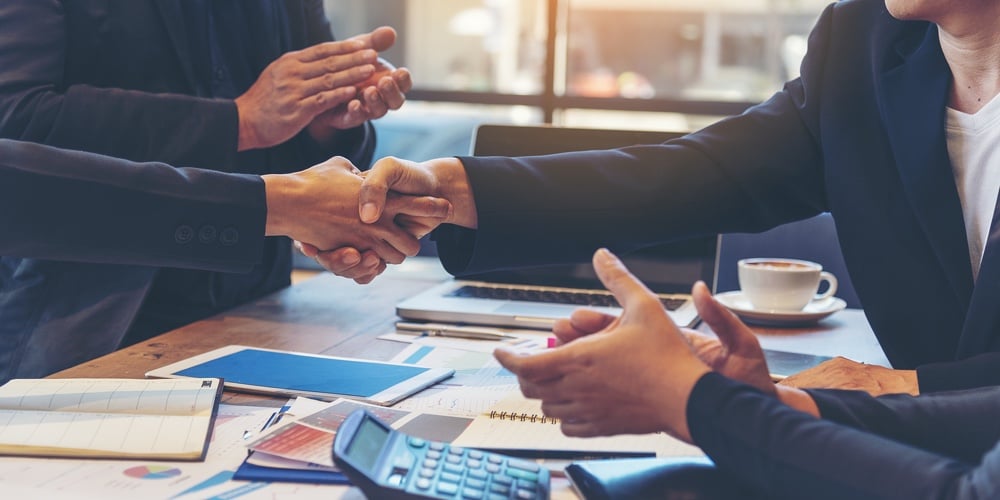 COVID-19 was the pervasive consideration dominating virtually all short-term and many long-term business decisions in 2020. Among the questions that many credit unions asked during the early months of the pandemic was whether to proceed with a merger. Often the answer came back as a "no" or, at the very least, a "not right now."
The net effect was to slow merger activity, but in the near future, the pent-up demand that occurred during the first year of the pandemic will likely increase the pace of consolidation. Merger activity also is likely to increase among credit unions that in the early days of 2020 were already struggling to maintain adequate capital and revenue production and, in the aftermath of the pandemic, may be less likely to see a viable path forward.
Those are among the insights derived from two dozen credit union leaders who contributed to a three-part white paper from DDJ Myers Ltd., "More for Members: Credit Union Leaders Plan Post-Pandemic Merger & Acquisition Strategies."
Among the leaders providing their thoughts for the white paper is Barry Shaner, President/CEO of $1.1 billion Directions Credit Union, Toledo, Ohio. According to Shaner, credit unions' response to the COVID-19 outbreak consumed a great deal of management bandwidth and forced leaders to rethink strategic priorities, which may have dropped mergers down on the to-do list. The pandemic-driven economic slowdown especially has put great pressure on smaller financial institutions, which will likely drive up the supply side of the merger equation in 2021 and beyond.
"It's a tough time to be a smaller credit union," Shaner observes. "If you throw in the potential for elevated loan losses, I think that heightens the financial factors that drive their decision making."  
Key Impacts of the Pandemic
There were several major impacts that financial institutions experienced as a result of the pandemic, including the big influx of deposits that occurred with the distribution of stimulus checks, and a higher demand for digital services to replace in-person interactions.
Not all credit unions experienced these impacts in the same way, says Brandon Riechers, CEO of $3.5 billion Royal Credit Union, Eau Claire, Wisconsin. Many high-performing credit unions have made it through the pandemic well. For institutions with average net worth, the surge of deposits may have provided a temporary boost and put off the need to consider merging. But that influx was more problematic for credit unions with lower net worth and/or loan-to-share ratios.
"A lot of smaller credit unions currently have a false sense of security," concurs Val Mindak, President/CEO of $290 million Park City Credit Union, Merrill, Wisconsin. "Their assets are growing like never before, and they're able to perhaps do loan deferrals to minimize the delinquencies at this time. But the reality is they don't have the ability to sustain that."
Merger volume may also have slowed because the pandemic prevented credit union leaders from getting together to talk through the challenges facing their organizations. "People not being able to communicate as effectively with one another hampered the ability of getting things through," notes Matt McCombs, President/CEO of $970 million Vibrant Credit Union, Moline, Illinois. 
Accelerated Shift to Technological Transformation
The pandemic has ratcheted up the need to embrace what Kirk Kordeleski, executive benefit consultant with OM Financial Group, refers to as the latest stage of the industrial revolution—the deployment of data and digital technologies as the foundation for AI and machine learning in member service, lending, marketing, and other aspects of financial services. 
While the transition to digital channels was already well underway throughout much of the previous decade, the pandemic shutdown of face-to-face commerce accelerated that shift. "Once the convenience switch is flipped, you just don't go back. There's no reason to go to a branch just to make a deposit," Kordeleski notes. 
However, not all credit unions have the resources to make the digital transformation that consumers have grown to expect, leading many of them to seek out a merger partner that has the resources to do so. "The digital and data transition requires significant investments of capital and talent, which will continue to drive mergers," Kordeleski says.
One of the leaders contacted for the white paper said the pandemic was a "wake-up call" to credit unions regarding the need to speed up their transformational journey. As a result, the transition to digital capabilities has accelerated, but the hefty price tag is putting a strain on smaller credit unions—and in many cases, causing them to look toward mergers as a solution.
The Continuing Need for Brick and Mortar
While the COVID-19 outbreak has increased demand for remote access among many members, that doesn't mean credit unions in certain markets can shift away from maintaining their brick-and-mortar infrastructure. At Royal, Riechers reports that branches throughout 2020 handled about 80 percent of the traffic as during the previous year, though members seeking routine transactions relied primarily on drive-through access.
Jeff Disterhoft, President/CEO of $7.1 billion GreenState Credit Union, North Liberty, Iowa, agrees that the pandemic-driven shift toward mobile channels was notable, but in at least some markets, it likely won't be permanent. Soon after GreenState began reopening its branch lobbies as the shutdown eased, some of the credit union's members returned for in-person banking. 
"It's been surprising to us how quickly certain consumers have gone back to their traditional means of transactions—even after they did those transactions electronically while our branches were closed," Disterhoft reports. "Some of those people who were doing things the 'old-fashioned way' before probably were doing that for reasons other than convenience: They enjoy the interactions with other people. They want to get out and about, especially during these interesting times we live in. … The branch continues to be an extension of our brand and our commitment to the community." 
Click the link to download the three-part white paper, "More for Members: Credit Union Leaders Plan Post-Pandemic Merger & Acquisition Strategies."
Deedee Myers is founder and CEO of DDJ Myers, Ltd. and co-founder of the Advancing Leadership Institute. For the past 20 years, she has been passionate about establishing and developing ...
Web: www.ddjmyers.com
Details