When to SWIPE RIGHT on a fintech partner
Top 5 questions to ask before you say YES!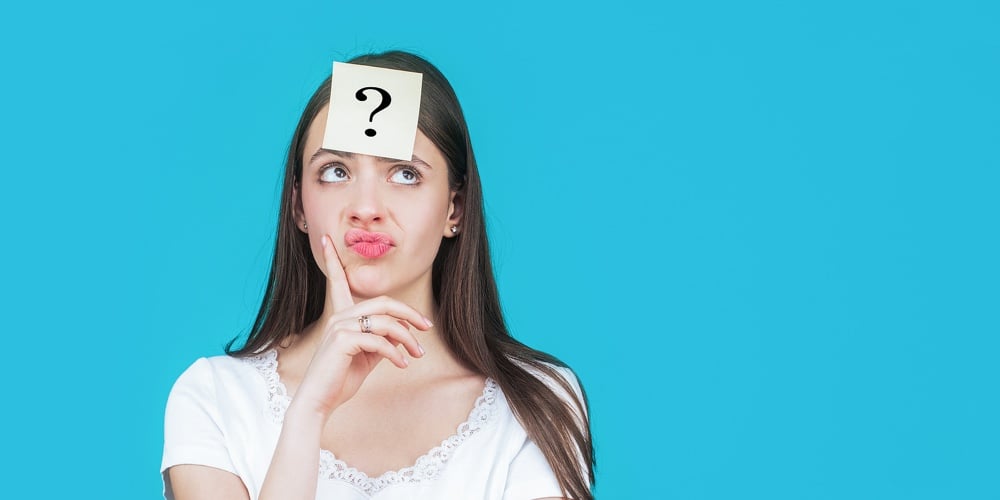 The closed branch lobbies and shelter-in-place directives of this past year put every credit union's digital transformation efforts on hyperdrive and drove member trial of digital services. A 2020 study from nonprofit BAI found more than half of consumers increased their use of digital banking applications since the pandemic began and most don't plan to go back. That same BAI research found almost 90% of survey respondents reported they'll keep using digital services, even when in-person banking is an option.
As your credit union continues to add digital tools, you'll likely be looking for new financial technology (fintech) partners to ensure you can deliver the rapidly evolving services and functionality members demand. But choosing the right fintech partner can be confusing and stressful. If you've struggled in the past, these five questions will help make the process easier and more effective this time around.  
1. How long have you been in business and what's your track record of results?
Fintechs have seen amazing growth in recent years. By sheer numbers, venture capital investments and first-glance metrics, fintechs are red hot. But dig a little deeper and you'll quickly find not all fintechs are created equal. 
Asking how long a company's been in business can help you determine its ability to pivot and adapt. Have they been around long enough to have weathered past storms? Can they show how real customers have used and benefited from their products—or do their claims all seem like unverifiable sales speak?
Other questions that can help you gain insights in this area:
Who owns your technology? The ideal answer: They do. Don't assume a provider owns their technology and be leery of those that don't.
Who handles your technology install? Look for a partner who will be there for you every step of the way—not just hand you off to another company's installation team (or worse, yet, expect you to find your own). 
What results have you helped financial institutions achieve in "typical" times?
How did your company help clients during this extraordinary past year? For instance, could credit unions effectively use this fintech's products whether staff was working from a branch or remotely.
2. How does your company collaborate with your credit union members? 
It's easy to claim to be a collaboration powerhouse but much harder to deliver. See what a prospect has to say to these questions:
How can your product be personalized to meet my credit union's specific needs?
What scope of services is included in the price you've quoted?  What features, functionality or support isn't included that other credit unions have needed to use your product effectively?
Give me an example of a specific problem or challenge other credit unions have had – and how you helped them solve it. How would you help me solve Problem X (fill in the blank for a problem your credit union would be relying on them for)? Ask the prospect to walk you through the process of how they'd investigate and potentially address this challenge—you're looking for insights into how they tackle a problem, not a definitive answer. 
How will your system work with the applications that are currently being used at my credit union?
Ask for references for other credit unions using their products or services—and follow up for a behind-the-scenes look.  
3. Do you have a fully cloud-based offering?
Most fintechs are at least partially cloud-based. What you're trying to determine with this question is whether the fintech has comprehensive cloud-based services with infrastructure for resiliency and efficiency that will be easy to implement, easy to change and easy to scale.  
Dig deeper with these questions:
Does your system have to integrate with our core systems? Ideally, look for an option that doesn't for ease of use and access to up-to-the-minute data. As we've seen throughout the pandemic, a member's financial situation can change overnight: Core systems can only look backward, and their months-old data can be of limited value.
Will we have to maintain a dedicated server at the credit union for your system?
Are there special hardware requirements to run your system?
What customization or adaption have other customers wanted or needed to make to your system?  How did they do it? What happens if I want to adapt your system—is that an easy add or will I have to hire someone to make that possible?
Is your product platform agnostic—e.g., can I use it with mobile and in-branch kiosks or will I need a separate app for each channel?
4. What is your company's roadmap and how will you ensure my credit union stays relevant with my members?
A roadmap is the company's plan for how they'll deliver a steady release of evolving, scalable updates and innovation to help your credit union stay competitive. Change is constant and fast. If a prospective vendor can't easily explain how they'll help you not just weather but anticipate transitions and deliver must-have services with minimal disruption, consider that a red flag.  
And how will this fintech help you deliver a better digital experience for your members? (the reason you're talking to them in the first place!). You need a vendor partner that sees where the industry is going and has a plan to ensure you've got the tools and services you need to stay relevant. Plus, you want them to align with what you're working to achieve with your front-end, member-facing experience.
Last, look for partners with a track record of evolution in the credit union space that understand the compliance challenges you face. Can you afford to be a vendor's trial run in the system?
5. How will you help me improve my members' financial wellbeing—and my credit union's?
Member wellbeing is at the heart of the credit union difference. Your credit union isn't just a place to get better rates on car loans and savings: You're a true partner in members' financial security. 
To be that true partner you need to understand member needs and deliver the tools and services to meet them. But you also need a strong foundation for your credit union—remember, you have to put on your own oxygen mask before you can help others. 
The right fintech partners will help in all three areas. Use these questions to find them. 
How will your product/service help me to understand my members' current financial needs? In dynamic times things change quickly and the ability to leverage real-time data is a must.
How will your company help me address my members' needs today and in the future?
How will choosing you as a partner improve my credit union's ROI?
These five questions are a great place to start on your vendor journey. But they're just that: a start. Your members' needs will grow and change, and your credit union's will too—your digital journey will never really end. Your best fintech partner knows that and acts accordingly. Find one that's committed to collaboration, never stops learning and adapting and makes your needs a priority. Then, together, you'll be able to serve your members no matter what the future holds.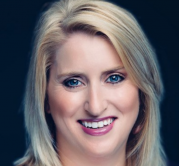 Whitney Loe is the Director of Business Development for Credit Unions for Ignite Sales and joined the team in 2019. Whitney began her career in financial industry in 2007 working ...
Web: https://ignitesales.com
Details