Which financial benefits matter most to workers?
Companies offer a range of various benefits to their workers. Some may provide three meals every day, free gym membership and monthly bonuses, while others supply things like health insurance and paid time off. Either way, the options for employee benefits are endless and are ultimately up to the employer. Businesses often use benefits as a way to attract potential workers and keep them there. 
However, during this past year, COVID-19 left many jobless and struggling with their financial situation. Employees everywhere have begun to realize the importance of economic stability in their lives. 
Finances have become the top cause of worker stress. Over 60% of employees have claimed that financial concerns have gone up since the pandemic began. That has added to their worries about jobs, relationships and health. 
Employers have to rethink how they might advertise benefits to potential workers and retain their current ones. They must ask themselves which financial perks matter most to people navigating these times of financial crises and uncertainty. 
Here are some of the financial benefits that matter the most to employees, including advice on making them appealing.
1. Health, Dental, Vision and Life Insurance
This will come as no surprise, but is important to highlight. Perhaps one of the most sought-out benefits is insurance policies, with 54% of surveyed employees citing these benefits as "heavily considered" when choosing a new job. In the face of uncertain health outcomes in the aftermath of a pandemic, the need for good coverage is not likely to fade from workers' minds.
Employers who offer insurance packages and add-ons often see better employee retention. Better options would entice more workers, as well. They're expensive benefits, but they greatly help people — and the families that rely on them — with financial planning and management.
Having coverage on health, dental and vision lessens the burden for employees. This is the top financial benefit requested by workers, and it would be a smart move for any business to offer it. This coverage has profound impacts on an employees' entire family life, and having their workplace behind them on their health can help them feel valued and supported.
While life insurance is also a common benefit, it has become less popular over the years, with only 45% of American adults receiving group coverage in 2020. Employers who need to manage costs can consider whether the life insurance they can offer is adequate to cover their employees' family needs — and if not, pivoting to more comprehensive health coverage may be the stronger move for recruiting and retention.
2. Financial Bonuses
Financial bonuses are always a great benefit for workers. It's extra money they can use to help pay their bills, get their children a few more toys for Christmas or even help fund daily necessities. 
There are multiple ways employers can offer financial bonuses:
Anniversary awards: These are monetary bonuses given to employees for their years of service. Employers could offer them at one, five, 10 and 20 years. 
Employee referral bonuses: The employer rewards workers who refer someone to a job if they are hired.
Education extras: As employees take time outside of work to become more knowledgeable in the industry, they can get rewards.
The benefit for employers is that these performance bonuses can be tied to specific goals, whether those are set annually or on a quarterly basis. Motivating employees and rewarding them directly for their performance can make performance reviews more rewarding and productive for both parties.
Of course, this is an area where workplaces can get creative depending on their specific cultures and needs. Researching norms in different industries and connecting bonuses to what motivates certain teams can ensure financial bonuses are utilized effectively.
3. Loan Assistance
New college graduates enter the workforce every year. Many of those students likely have loans they have to pay off — 15% of American adults report carrying undergraduate student debt. This is one of the financial issues that weigh most on younger employees, so employers who offer education and student loan assistance have advantages when it comes to recruiting young talent. 
This financial benefit is significant for freshly graduated employees. Employers that offer tuition assistance or reimbursement are investing in their new staff, who will be more inclined to stay with the company long term.
4. Paid Time Off  
Another benefit with financial implications for workers is paid time off. This allows employees to take a sick day, personal time or vacation and still get paid even though they aren't at work.
Reviewing your company's PTO policies for improvement opportunities is essential. If it's structured in traditional banks, separating personal leave from sick leave, would a more general policy provide better flexibility for employees? If you've tried "unlimited PTO," have you found it actually reduces employees' utilization? Employers' benefits should align with the needs and preferences of employees.
The pandemic has had an impact on paid leave policies in the U.S. this year. Some states set new temporary guidelines requiring paid sick time so employees could fully recover from COVID-19 diagnoses. Even employers not subject to changing guidelines can expect a greater focus on minding sick leave — rather than being encouraged to work through illness — to promote personal and workplace health in the future.
5. Personalized Retirement Planning
Employers tend to offer a retirement plan, such as a 401(k). However, personalized retirement planning is becoming more popular, and it might be what employers need to offer to appeal to workers. 
Employees now want advice for their long-term financial needs. Everyone has their own financial situation and goals, so business leaders should help workers get on the right track. Forming relationships with local financial institutions and setting up educational opportunities can be key to success. People want to make smart financial decisions — workplaces can help them.
Making Financial Benefits Attractive to Employees
Employers need to find a way to make these benefits attractive to employees to retain them and hire new ones when needed. Employers should focus on putting workers first and consider various factors like health, financial stability and professional relationships. 
The benefits an employer chooses should promote long-term employee wellness. Companies need to meet workers' needs, whether they are just out of college or have been working for years. At this time, many people want financial help more than anything.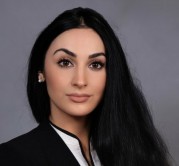 Evelyn Long is a writer and the editor in chief of Renovated. Her work has been published by the National Association of REALTORS®, Training Journal and other online publications.
Web: https://renovated.com
Details