Why "sales" is not a dirty word for credit unions
One of our team members recently had fraud on her checking account and stopped by her local credit union to get a new debit card.
As she was driving to the branch, thoughts of a HELOC kept dancing through her head: her house had plenty of equity and she and her husband had talked on numerous occasions about the various renovations for the 18-year-old property.
Unfortunately, her branch experience didn't match her pre-visit expectations. Instead of having a brief conversation or asking a few discovery questions, the member service representative simply sat her in the lobby while they printed a new debit card.
While the issue of fraud had been rectified, she left the branch with a sub-par experience because no one asked about her needs.
Missed Opportunities Can Equal a Bad Member Experience
This example illustrates why an enhanced "sales culture" would have resulted in a better member experience. Instead of being proactive to identify someone's needs, we all too often see "order takers" who do not dig deep to help the member.
As a credit union leader, your mission is to improve the financial well-being of your members. This can come in the form of offering products that a member may want to helping find solutions that an individual may need.
By not having a system in place to have a sales-related conversation – which may be as simple as mentioning the products available – the member may have a bad experience even when great service was given.
Sales and a Great Member Experience Aren't Mutually Exclusive
Often credit union leaders think "sales" is a dirty word.  They worry the big-bank tactics that got some financial institutions in trouble will be associated with them if the word "sales" is uttered.
In actuality, you have an obligation to sell to improve the financial well-being of your members.
This selling many times takes on the form of just making the Member aware of the services you offer. Presenting them with the right product at the right time will not just enhance their experience, but it will positively impact their future.
As a result, a positive member experience is directly tied to having the right sales process.
Identifying Your Custom Sales Processes
Abraham Lincoln famously said, "Give me six hours to chop down a tree and I will spend the first four sharpening the axe."  The better tools and infrastructure that we as leaders put in place, the easier it becomes to perform the tasks at hand.
That mantra is easier said than done.  The reality is leaders are so busy in the whirlwind of the daily operation that spending time working on the business is often not prioritized or completely neglected.
For the organization to achieve its full potential, time needs to be dedicated to identifying, building, and documenting the sales processes for each line of business.
Similar to mapping out your member experience, resources should be invested in laying out all steps of the sales process. This can encompass everything from pre-meeting discovery to how information is categorized and input into the CRM.
By documenting your sales processes, not only can you identify the current gaps in your system and pinpoint areas of opportunity, but you can also ensure that they are in alignment with the overall member experience.
Implementing Accountability Infrastructure
Documenting sales processes is an exercise in futility if an accountability infrastructure is not built to support it. Key methods and tactics are critical to ensure your team are following the sales processes and that your leaders are holding them accountable.
Three key components we use to develop a customized infrastructure are Pipeline Meetings, Developmental One-on-Ones, and Ongoing Training Sessions:
Pipeline Meetings – Pipeline meetings are a critical first step to developing a culture of accountability. Not only are deals reviewed on a regular basis, but the sharing of best practices amongst team members leads to increased camaraderie and friendly competition.
Developmental One-on-Ones – Leader and producer one-on-ones are another important element of enhancing performance.  When we ask leaders "do you have a one-on-one with your direct reports?" we often hear "I talk with them every day." Talking to a producer about a deal is not a developmental one-on-one. Implementing structured sessions that occur on a regular basis will lead to individualized coaching around technical and soft skills focused on your sales processes.
Ongoing Training Sessions – Ongoing continuous training sessions are another way to ensure processes are being followed while technical skills continue to be sharpened. These should not be "one-and-done" sessions, rather a cohesive plan of how to keep the team engaged and educated throughout the year.
Establishing a Sales Culture
Identifying your sales processes and implementing an accountability infrastructure helps to establish a sales culture in your organization. For lasting success, you need to weave it into the foundation of the credit union, which is why it is critical to partner with your training team.
When these processes are built into new team member orientation and ongoing training calendars, it creates a sales culture that is embedded into the fabric of the organization.
New team members get acclimated to the sales process immediately, allowing for a quicker ramp up time to producing. For seasoned team members, the proper infrastructure leads to consistent performance, eliminating "dolphin production."
Sales does not have to be a dirty word within your credit union. When you sell the right way and align your processes with the values of your organization, you are truly improving the overall member experience.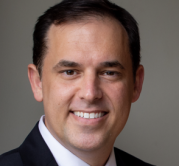 Adam Pickett is the Founder & President of Accelergy Consulting, a firm that works with Credit Unions to develop and implement a customized sales infrastructure. Accelergy works hands-on with everyone from ...
Web: https://www.accelergy.co
Details