You can't manage what you don't measure: Part two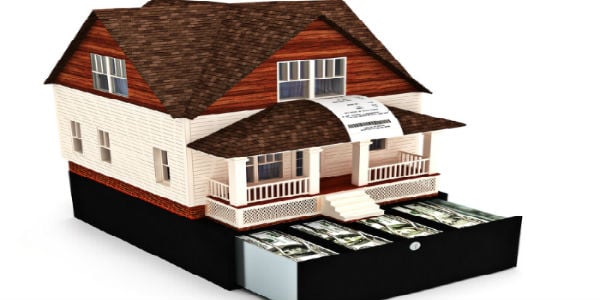 As stated in part one of this three part series it would be impossible to provide one article that explained how to improve the borrower's experience. Part one shared how the loan originator is integral in the success or failure of attaining clear to close loans in 15 days. This article is focused on the processors and underwriters role in reaching our 15 day goal.
Background:
Has processing and underwriting changed that much from thirty years ago? Prior to the NINA, SISA and the plethora of the loan products that allowed borrowers to be approved for loans with little or no documentation existed true loan verification similar to the documentation required today.
Notice how everything is cyclical and always comes back in style? Mortgage lending has come full circle over the last five years reverting back to documenting income and assets. Technology allows a more in depth look into the borrower than ever before. Checking for fraud, verifying social security numbers, addresses and just about anything you want to add to the buffet of reports that are available.
We are doing a much better job today than ten years ago to make sure the borrower qualifies for the requested loan amount. ATR, QM and fear of onerous fines and penalties have tightened the internal documentation required by lenders.
With that said so many of you must be stating or snickering that reaching the goal of 15 day clear to close is impossible. Currently the talk of the town is we need to tell our industry partners, realtors and builders to add additional time to the contract so we comply with TRID. What message are we sending to our borrowers, we aren't getting better at mortgage lending, just worse but now is still a great time to buy or build a home! At the end of the day our borrower just wants to buy a home with as little frustration and inconvenience as possible in the least amount of time. So on to the steps to delivering just that to the borrower….
Solution:
"People improve when they are measured"
This is a mantra that we believe in and develop a large percentage of our workflows and processes around. As I have shared in previous articles we must have a well educated mortgage banking team. So how do you know their depth of knowledge if you don't measure them?
How do you currently measure your employees/team members to ensure they have the proper depth knowledge to perform at a higher level than peer group? Most mortgage operations gauge their success by how fast they closed loans. This is only one key performance indicator (KPI) of many that should be monitored. Unfortunately most of our industry is reactive as opposed to proactive. Measuring the success or failure at the end of the process is reactive management.
Other industries, such as automotive have quality checks at every critical stage to ensure a quality product is being manufactured. So what are the critical stages in mortgage lending? Most operations have an originator (MLO), processor, underwriter and closer. Do you measure performance at each of these critical stages and if so how?
The Processor:
We reviewed how to measure the MLO in the first article by introducing the LORC, loan officer report card. This is used to measure the MLO's competency, performance and depth of knowledge. So how do we measure the processor and underwriter?
The processor can be measured with a report card as well, that consist of the following benchmarks:
Number of submissions to underwriting per loan file
Number of conditions per loan file submission
Time frame from receipt of file to ordering of required verifications and additional documentation
Follow up on required documentation
Time frame from receipt of loan file to submission to underwriting
Number of loans in processing
Number of loans closed per month
Type of files processed, FHA, VA or conventional
This is just a short list of items that can be applied to your report card to measure the efficiency and quality of the processor.
The Underwriter:
During site visits we may interview the staff and at times we receive feedback indicating inconsistency from one underwriter to another. This as you can imagine leads to a frustrated staff and confusion between processors and originators on documentation required.
Back to what I said earlier, there needs to be ongoing and specific education for each team member that you employ. A high performing mortgage operation is one that has a well educated staff. The education should be designed around the company's culture, workflows and risk tolerance. Interpretations of guidelines have to be consistent within all levels of the mortgage staff to develop a highly performing operation.
The underwriter can be measured in several different areas just like the processor, here are only a few:
Number of files underwritten per day
Type of files, FHA, VA or conventional
Time from file receipt to return to processor
Consistency in conditions and guideline interpretation
Number of second submissions/conditions cleared per day
I'm sure at this point you are shaking your head and telling yourself you don't have enough time to develop reports, spreadsheets and a means to track all of these KPIs. The great news is you don't have to, read on.
Monitoring Solution:
The industry has a plethora of really great loan origination systems (LOS) available that have reporting software embedded. However, we want more than excel spreadsheets that we spend hours reviewing and reconciling.
So we turned to Greg Ellis, President of Precision Risk Management Systems, Inc and ask "Greg, how can we create reports that aren't time consuming but deliver detailed KPIs for management?" his response is below;
"To measure, monitor and manage your mortgage operation it shouldn't require any extra effort from management. You need a tool to do this quickly and efficiently with pre-built measuring systems and well defined performance metrics, this is critical. We don't want management to have to reinvent the wheel. The reporting needs immediate visual feedback with drill-down details available, not a spreadsheet that users must manually manipulate. Additionally, it should deliver clear and concise information to the end user in a timely, automated fashion."
PRMS has developed such a product that integrates into several LOS extracting the data producing visuals reports. At a glance you are able to pin point potential areas of risk as well as top performers. This type of reporting is a must for operations looking to outperform their competitors.
Measuring your team members with specific key performance indicators has many benefits. When conducting yearly employee reviews these reports allow you to measure performance among internal peer group, to set goals for the next year and to continuously be improving the performance of all team members for improvement of the entire mortgage operation.
As I mentioned in part one;
"You can't manage what you don't measure"
While TRID is at the top of the list don't lose sight of the fact that if you improve the borrower's experience you will gain market share, become more efficient and increase your profitability.
To fully understand the mission to have clear to close approvals in 15 days make sure to read part one of this series. Next in part three we concentrate on the mortgage manager and how their role is instrumental to reaching our goal.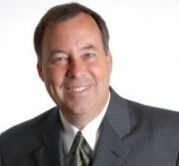 Buddy Kittle is the Co-Founder of Banker's Mortgage Consulting, LLC. He began his mortgage banking career in 1993 as a Mortgage Loan Officer and later promoted to producing manager ...
Web: bankersmortgageconsulting.com
Details