You May Not Be As Powerful as You Think You Are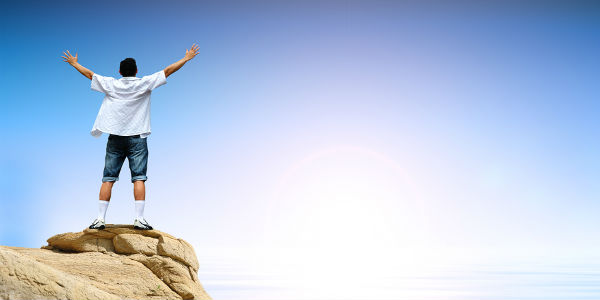 Leadership generates power, not the other way around. Many leaders don't get that and try to barrel their way through leading a team by one giant ring through their noses. They tell you what's going to happen and how the team will accomplish it and don't take input from others. They know it all, or feel they're expected to know more than anyone else. That's why they're in charge, right? Wrong.
Leaders derive power in two ways, according to research by Jason Colquitt (University of Georgia), Jeffery Lepine (Arizona State University) and Michael Wesson (Texas A&M University). It can be granted to them and they can earn it, and both are necessary at times. Organizational power can be supported by three pillars: legitimate power, or power that comes from a title; reward power, in which the leader holds the power to reward, and coercive power, which is control over the negative outcomes for someone. Each can be effective in the appropriate situation, but one has to be particularly careful when using coercive power. It only works in the short term and will stunt employee commitment and work production.
Personal power, on the other hand, is a product of either expert power or referent power. Expert power is rooted in your experience and knowledge; employees understand that you've been there and done that, and been successful at it. Referent power is more about persona and reputation that engenders loyalty toward the leader.
It's no different than marketing, really. People buy iPhones because they want to be seen as a certain type of person. They ignore the dropped calls, which is, in fact, the basic purpose of a 'phone.' It may not be rational, but it just is.
Because personal power evokes emotions, it is more, well, powerful than the more rational forms of power. Personal power also is strongly tied to organizational commitment and job performance, and that translates into dollars. Research from Wayne Casio of The Business School of the University of Colorado Denver states that happy work groups are 44% more likely to produce above-average profitability. Increased focus on job satisfaction at Sysco, for example led the company to save $1.65 million in 2011 dollars per 100-person business unit for a total of $181.5 million companywide. That's the cold hard truth about leadership and the softer side of business.
Leadership in the 21st century is fast moving from the traditional transactional style leadership to transformational. Modern leaders must learn to understand and appreciate the various types of power and when and how to use them. They must adapt their leadership styles to lean more toward the personal than the organizational. Employees are more educated and sophisticated in today's knowledge-driven business, so management styles must change. Employees are increasingly valuable, while leaders who rely too heavily on power handed to them, rather than earned, are not.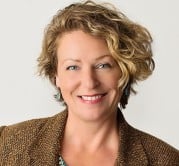 Sarah Snell Cooke is principal at Cooke Consulting Solutions, a business and communications strategy firm serving the community financial institutions market and their business partners. She has more than 20 ...
Web: https://www.cookeconsultingsolutions.com
Details