2020 solutions providing peace of mind for CUs and members
Payments is one of the fastest growing areas of technology in the banking world today. Players in this space must remain nimble to survive evolving consumer demand, as well as increasing cybercriminal activity. From distribution to marketing to security, they need to be on top of it all, which is why the area is so challenging and expansive.
While demand from cardholders is constantly changing, it's always moving toward seamless experience with top-notch security. Payments have become part of a cardholder's daily lifestyle – meaning credit unions need to invest in real-time, online fraud prevention and protection solutions. 
Credit unions that text one-time verification codes remain vulnerable to sophisticated attackers who can intercept such messages; but expert solutions such as Mastercard's 2020 Innovation Award-Winning NuDetect are able to detect and flag suspicious behavior by observing the legitimate user's unique behavior, such as typing patterns or scroll speed. These methods help develop a unique profile that is nearly impossible for fraudsters to replicate or steal. They can also protect against automated attacks by continuously finding signals from emerging trends within its network and feeding them to its machine learning capability. An example of this would be identifying and stopping an unusual number of actions in the "add payee" placement.
This modernized approach to tracking suspicious behavior can help credit cards remain a relevant part of members' lives without compromising member experience or security. Credit unions have many new tools and technologies to combat account hijacking, fraudulent money transfers, password resets, and the addition of fraudulent new payees–giving these institutions confidence in the safety of their members' data, and saving time and money on investigations and chargebacks for fraudulent activity.
For more information on the ground-breaking partners and solutions that can provide both peace of mind and a competitive advantage in the fast-paced payments arena, check out these resources.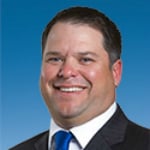 Randy Salser was appointed President of NAFCU Services Corporation in October of 2013. He comes to the credit union industry with over 15 years of executive-level experience in the areas ...
Web: www.nafcu.org/nafcuservices
Details