2022 trends for retail banking: How to implement changes for the new year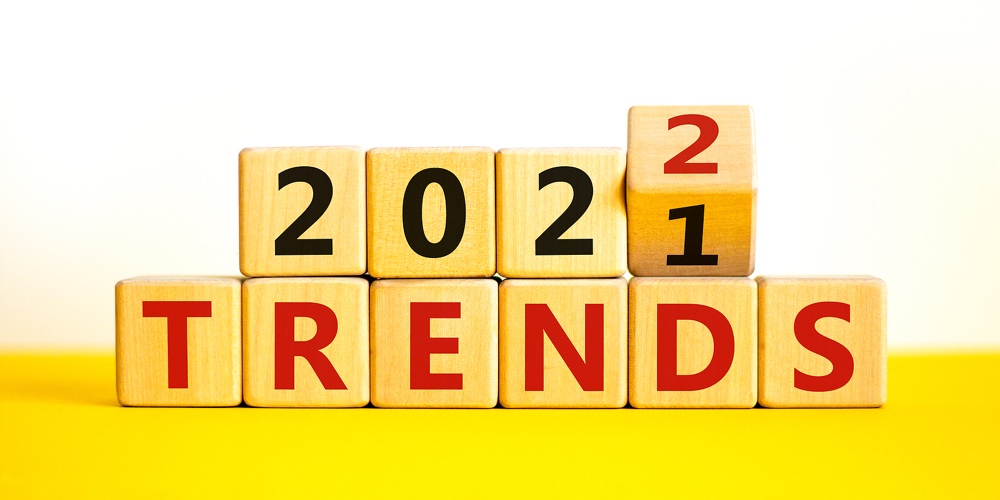 Consumers are less happy with their financial institution than they were last year. From 2021 to 2020, the number of members happy with their primary bank dropped from 86% to 78% while at least 12% reported that they were ready to change banks altogether in the next six months. During the pandemic, 10% of consumers did make the jump, changing their primary financial institution for a bank that worked better for them.
And while 25% of credit union members say that their credit unions advocate for their financial welfare, just 9% of millennials choose to bank with a credit union (versus the 74% that select a major bank).
In 2022, credit unions are faced with multiple challenges to not only compete for more members, but to keep those members happy—providing the services and products that work for today's modern economy and modern consumer expectations.
Check out our roundup of 2022 trends in retail banking (with specific actions your credit union can implement to make real change for the new year):
A Better Member Communication Strategy
We live in a communication-driven economy. Consumers are interested in speaking to real people, not bots or long phone trees. And for banking, members specifically want advice on financial services and products. More than 60% of millennials and 50% of Generation Xers say they want their credit union or bank to offer tools that help them monitor spending habits, budgets, and other financial wellness metrics.
Even more telling, 65% of credit-driven consumers and 42% of fee-driven consumers say they would utilize more products and services at their primary financial institution if it offered literacy programs. And Gen Z members say they would be nearly twice as likely to visit a physical branch if they could come in for financial advice.
It's clear that members want more communication from their banks. And it makes sense—only 12% of consumers say they are "extremely financially knowledgeable" and only 43% believe they are financially healthy.
For retail banks looking to the future, communication must be at the center of the strategy.
Consider these best practices to create a better member communication experience:
Show up on social media: At least 40% of the finance conversations on Facebook are driven by millennials and more than 70% of all consumers report that posts (both paid and organic) on social media help them make a purchase decision. Showing up on social media is critical to capturing new members and showing current members you're on the platforms they already frequent.Assign a team member to not only post quality content (consider sharing useful tips and tricks about personal finance, investing, and more) and to reply to all direct messages and comments. When consumers reach out to a brand on social media, 60% expect a response within 60 minutes.
Offer web chat on your website: Half of all website visitors on a mobile device expect your site to offer a live web chat option. Don't let the opportunity to connect and communicate slip away—add web chat to your site and capture new leads, answer questions, and direct members to representatives from their local branch. Automate FAQs, like business hours and service offerings, during hours when your business is closed (and holidays!). Staff the web chat with a live representative during business hours and route local leads to their local branch for a more personalized experience.
A More Personalized Experience
Beyond more communication and more specialized offerings—like financial literacy—modern consumers are not just interested in a more personalized member experience. They expect it.
In fact, 41% of consumers say they wish their banks offered more personalized offers—or even just information to help them achieve financial goals. Plus, at least 34% of consumers say they want a more personalized experience with their finances after the pandemic. Bots and AI features won't make the cut as credit unions and other financial institutions work to provide a more personalized member experience.
Building a personalized experience starts with the first interaction a lead has with your brand and continues for the lifetime of that consumer. And for retail banks that want to keep up with consumer expectations, personalization efforts have to start today.
Consider these best practices to create a more personalized member experience:
Send personalized offers: Personalized offers aren't a new concept, but most businesses don't truly personalize their offerings—they send mass updates or offers to everyone on their list. With a more tailored approach, you can offer a more personalized experience to each member. Identify a member who might need a debt consolidation loan by assessing their revolving credit. If a member is spending more on home improvement items, they might be interested in a home equity line of credit. Review member actions and create a personalized offer just for them. And don't forget to send the offer in the most personalized channel available—text. 75% of consumers report that they want to receive special offers on their mobile device. And that percentage is likely to grow as more and more consumers consider personalization a baseline to work with any brand.
Communicate via text: 97% of consumers send or receive at least one text message per day. Texts boast an incredible 98% open rate (compared to just 20% for emails) and 95% are opened within at least 3 minutes (often less!). It's clear that texting is popular, but it's also the preferred method of communication for consumers that want to communicate with businesses—9 out of 10 consumers want to communicate with a business through texting. Consider implementing a text-first policy by adding click-to-text to your Google My Business listing and converting web chats to text conversations. Ask for sign ups as members visit branches in person and always offer texting as an option on your website, direct mail, and even inside email copy.
While the banking industry as a whole has been losing branches for more than 13 years, the reality is that consumers still want an in-person experience. Nearly 80% of consumers visited a physical branch in the last year and at least 35% went monthly. The difference now? Consumers need a more connected in-person and digital experience.
Don't let efforts to create a more digital experience slow down efforts to connect the entire consumer journey. To truly keep up with consumer trends in 2022, connect all member communication and information into a single view. With a single inbox for all messages—social media direct messages, web chat inquiries, text message conversations, and more—all members of your team can view a complete customer history, provide more personalized help, and reply in real time, building a consumer-focused experience.
Find out more ways to modernize your member communication, personalize the experience, and stay ahead of the competition in 2022—check out this free eBook: The Ultimate Guide to SMS Marketing.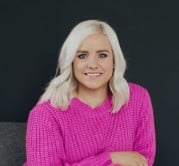 Raechel Duplain is an experienced SaaS product marketer and currently leads the Solutions Marketing team at Podium, a marketing and communication platform for local businesses. Raechel is an award-winning content ...
Web: https://www.podium.com/financial-services
Details