3 ways CUs can use texting to increase member loyalty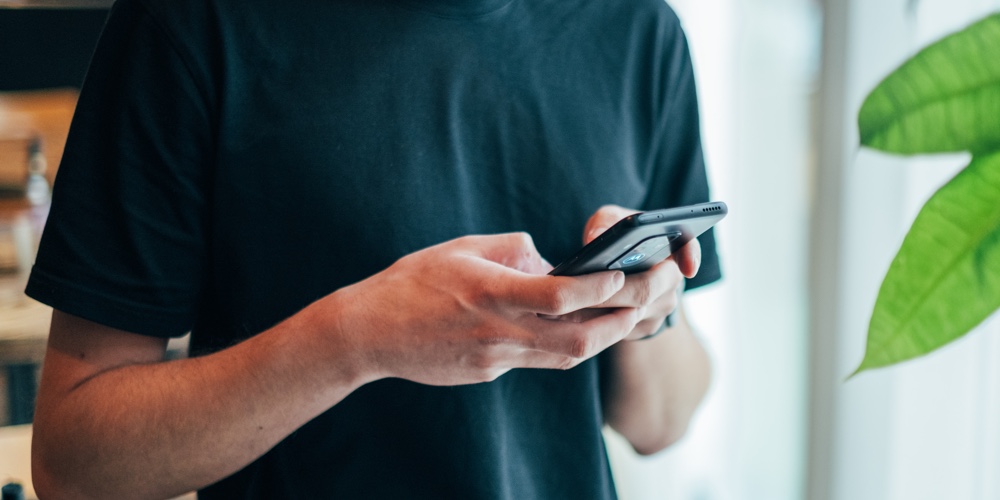 Texting isn't a new communication channel—it's been around for several decades. Yet most businesses—including banks and credit unions—aren't utilizing it to its full potential. Read on to learn three ways credit unions can use texting to improve the member experience (and use it to increase member loyalty).
Get connected with members right from their Google search
More than 70% of consumers who search for a local business are more likely to visit a business within 5 miles. And local credit unions are included! It's critical that your credit union shows up in local search results to capture new members (and even keep current members coming back to your business over and over again).
Of course, it's well known that prioritizing reviews and keeping your Google Business Profile updated (including pictures, hours, and services) is important to showing up higher in search results, but what can you do about increasing the member experience if you manage to show up in the top results?
The answer is simple. Make it easy to get connected.
The top 75% of all clicks go to the top 3 search results. Remove any friction for members searching for a local credit union by adding a click-to-text option—right from your Google Business Profile. Because more than 60% of all Google searches originate from a mobile device, it's imperative that you make it easy for consumers to get connected with you—and there's no better way than offering click-to-text.
Need a little more convincing? Check out the data on consumer preferences for texting:
Convert web chat conversations to text conversations
Half of all website visitors from a mobile device expect your website to offer a live web chat option. That fact can be daunting for many businesses as they struggle to staff in-person roles. But here's the reality—even desktop visitors expect a web chat option on your website. Your potential members have questions!
By making a web chat option a priority, you're offering another connection point with both potential members and current members that need answers to loan rate questions, mortgage application questions, and more.
So how can the web chat conversation improve the overall member experience and build loyalty? There are a few key ways:
Automate FAQs to help alleviate the stress of answering real-time questions 24/7
Route web chat conversations to the right location and utilize local staff to answer questions for local members
Convert all of these messages (and more) to text conversations
By converting web chat conversations to text messages, you're offering an on-the-go opportunity to keep the conversation moving. Your members don't have time to sit at their desktop or keep their phone open to a specific browser page, just to keep chatting with a representative from your credit union. Instead, offer a more convenient, member-focused option of converting those web conversations to a channel that will easily notify them when you've replied—texting.
Plus, as an added bonus, with permission already granted to text them, members can receive future communication from you via text. Send promotional messages, appointment sign ups, and more to keep them engaged.
Request feedback and reviews via text
When businesses ignore negative feedback, the data shows that 26 customers are lost. For local credit unions, that can be devastating. Plus, with today's landscape filled with social media and other public websites ripe for customer testimonials, disgruntled members have multiple, easy outlets upon which to focus their attention. In fact, 47% of consumers with a service or product complaint will head straight to social media to air their grievances.
Instead of waiting for negative complaints, consider reprioritizing the focus on collecting feedback so your credit union can get ahead on changes you can make to the member experience. And by sending feedback requests via text, you're creating a higher opportunity for engagement.
Here are a few best practices to consider when sending feedback requests via text:
Send a direct link to a feedback survey in the text request
Personalize the message to create a more tailored ask
Include a time estimate on how long it will take to complete the survey
Thank the member for taking time to help your credit union improve the member journey with member-specific feedback
Using text messaging to improve the member experience is as simple as identifying specific touchpoints in the member journey and using texting to increase convenience and speed. By adding texting, you're showing your members that you understand exactly what communication channel they prefer, you understand texting is more convenient than email, and you're interested in building a direct, 1:1 member relationship.
Ready for more ways to use SMS in your member journey? Check out this free eBook: The Modern Customer Journey—10 Ways to Text.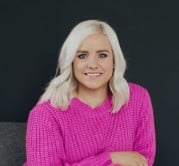 Raechel Duplain is an experienced SaaS product marketer and currently leads the Solutions Marketing team at Podium, a marketing and communication platform for local businesses. Raechel is an award-winning content ...
Web: https://www.podium.com/financial-services
Details