4 digital transformation trends shaping retail banking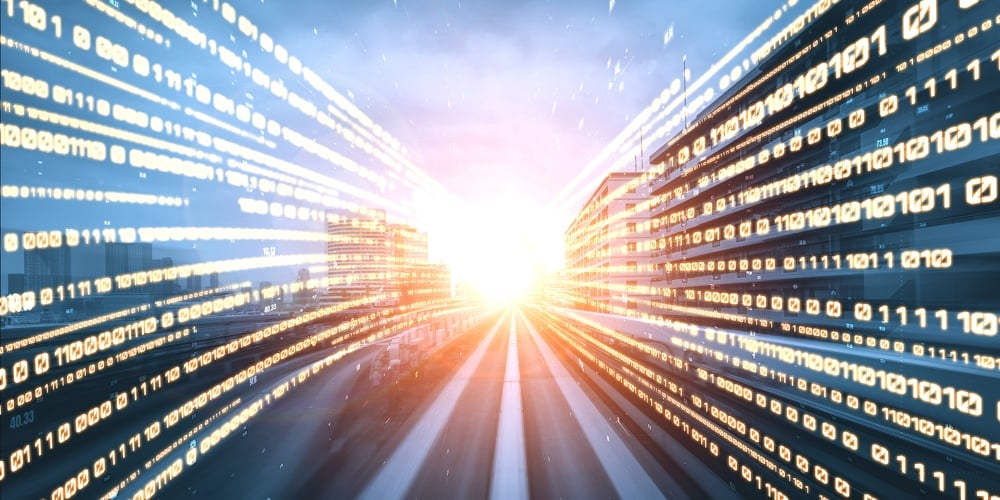 Digital transformation has been pushing change in the retail banking space for decades. And for credit unions, those shifts have come in big waves—mobile apps, text-based communication, online portals, and even a greater focus on finding new members online with better SEO practices, search rankings, and online reviews.
But as we see more and more digital demands from consumers in every industry, the requirements for credit unions will continue to keep pace. Members want to bank with credit unions that understand customer experience, are technology focused, and implement digital transformation at every step of the member journey.
Take a look at the four ways digital transformation trends shaping retail banking today:
Members want personalized communication
Personalized communication is at the forefront of digital transformation for every industry. And credit unions are no different. A recent study found that for 53% of consumers, if they can message with a brand directly they're more likely to shop.
For credit unions, offering one-to-one communication can increase opportunities for mortgages, car loans, checking account sign ups, and more. Personalized offers and the right customer context added into these conversations can make the difference between a member feeling "known" or just another number for your branch or brand.
The appeal of credit unions is often based on the local and personalized touch members receive. Instead of traditional forms of communication that don't convert well and struggle with personalization—i.e. email with a 20% open rate—try the communication method 90% of consumers prefer—texting.
Digital transformation takeaway: Offering personalized offers and communication isn't enough if you aren't communicating on the right platform. Add texting to your toolbelt as the preferred member channel. Allow members to text directly from search, your website, and even a saved number in their phones.
Members are looking for you online
Online search is the beginning of the retail banking customer journey. We know that 90% of loan and mortgage consumers head to Google before they select a mortgage provider and "bank near me" searches are up more than 60% in the past two years.
Searches for banking terms are growing and so is the desire to not only be present online, but offer online banking. For 80% of Americans, digital banking is preferred over visiting a brick-and-mortar branch—and this trend in digital transformation for consumers just adds to the requirement for credit unions to show up online where future members are looking.
Plus, as consumers spend more and more time on their mobile devices (averages are up to nearly four hours per day per user), it's not surprising that more than 60% of Google's traffic comes from a mobile device. And all of that traffic leads to more member growth and spending for credit unions. 
Digital transformation takeaway: Showing up online should be a high priority for your credit union. Focus on positive reviews, star ratings, an updated Google My Business listing, and SEO to capture leads and increase member growth.
Members want a simplified digital experience  
Beyond expectations to bank solely online, find new banking options online, and even communicate with credit unions online (via text or web chat), members are looking for convenience and speed in every area of their life. We see these expectations taking hold in 2-day shipping, grocery curbside delivery, and even restaurant food delivery right to consumers' front doors. 
For credit unions, reviewing the member journey and revising areas that add too much friction is critical to keep up with digital transformation expectations. Examples include easy access to communication—texting directly from a Google My Business listing, faster answers to questions—offering 24/7 web chat and easy-to-navigate FAQs on your website, and convenient access to critical documents and information–sending loan documents and other forms for appointments via text. 
Digital transformation takeaway: Review your member customer journey and identify ways to add speed and convenience at every touchpoint. Consider converting landlines to textable numbers, adding web chat to your website, and texting documents in real time during mortgage and other loan appointments. 
Members are ready for virtual meetings
The COVID-19 pandemic fast-tracked more than contactless payments and curbside pickup. It accelerated expectations and comfort with virtual meetings. Video conferencing has long been part of other industries, such as healthcare and tech, but in banking, it's a convenience credit unions and other financial institutions need to consider now. 
Virtual meetings add convenience and speed to the member journey that often starts and converts online—from search to loan application in many scenarios. More than 80% of consumers want an immediate response when they have a question—adding a video chat or video meeting option can satisfy the expectation. Plus, with screenshare and real-time document sharing, virtual meetings can be more convenient than in-person meetings. 
Digital transformation takeaway: Implement more convenience to your member journey and keep up with digital expectations with virtual meetings. Consider moving web chat or text conversations directly to video conversations or setting video appointments with real-time doc sharing and form signing. 
Ready to improve the member journey at your credit union? Start by assessing your customer satisfaction scores. Check out this article, How Financial Institutions Can Improve Customer Satisfaction Scores, for five tips and tricks to improve the member experience.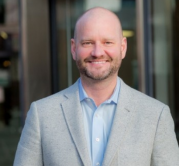 Jamie leads the Financial Services team and go-to market strategy at Podium. With over twenty years of leadership experience for several high-growth technology companies such as Salesforce, AWS, and Orange, ...
Web: https://www.podium.com
Details