3 ways texting can help your credit union improve campaign results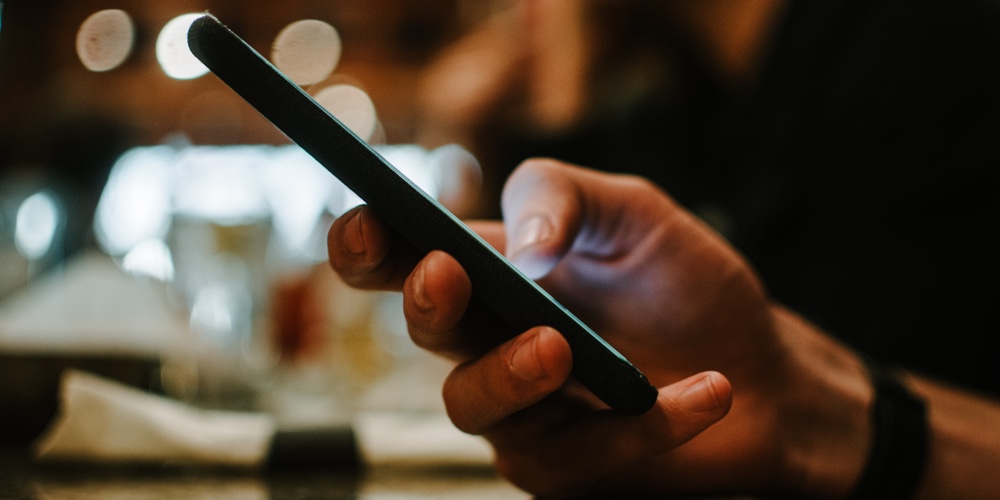 Member acquisition costs vary from credit union to credit union, but if you're increasing your spend year after year and you're not seeing results, it's time to consider a shift in your marketing strategy.
Mobile phone usage has been steadily growing, texting is more popular than ever before, and new members are more likely to use their phones to research a new credit union than they are to just walk into their local branch. All of these updates in consumer behavior have driven advancements in digital ads and promoted social posts, online reviews and member satisfaction surveys, and they've even changed the way businesses send direct mail and engage with consumers on billboards. But while all of these tactics can create a well-rounded marketing campaign strategy, they fail to meet members where they really want to meet businesses (and your credit union)—in their messaging inbox.
Not only do 97% of consumers send or receive at least one text per day, texting boasts a 98% open rate and 95% of all text messages are opened within 3 minutes or less.
If your marketing campaign doesn't incorporate SMS texting, your credit union is missing out on campaign success and critical member growth.
Here are three ways to add SMS texting to your marketing campaign to improve results and boost member acquisition:
Increase email open rates
While email open rates sit fairly low at just 20%, texting boasts a 98% open rate. Consider connecting your SMS campaigns to your email sends, alerting members or leads to a new email. Those efforts can increase email open rates and even member response rates and click-through rates. Whether your email promotion is offering a new loan rate or encouraging an application completion, a reminder text can direct members to their next steps and speed up otherwise slow processes (e.g. the loan application process).
Texting members about a new email also creates an opportunity for a two-way conversation. Promotional emails or even reminder emails don't often solicit a response, even if the call to action is to reply or click a button. But with texting, consumers expect a conversation and are often more likely to reply.
Increase email open rates with SMS texting:
Remind members about a new email to increase open rates
Create opportunities for members to text you back with questions, concerns, etc.
Boost engagement for promotions
Only 7% of consumers are considered highly engaged with their primary bank and more than 20% are completely disengaged. These numbers aren't surprising considering the current efforts of businesses to connect with modern consumers—only 39% use the most preferred communication channel by customers.
Texting isn't just a nice-to-have channel anymore. 90% of all consumers want to communicate with a business via text. Texting your members is essential for any growth in today's modern world. And to boost engagement for promotions—it's the channel that will drive your credit union into campaign success. 75% of consumers report that they want to receive personalized offers right on their mobile device. Consider personalizing offers with specific products or services, the member's name, and a texting thread with a real, local-branch representative to move the needle on your next marketing campaign.
Boost engagement for promotions with SMS texting:
Communicate with members on the most preferred channel—texting
Personalize promotions with member name and product or service affinity
Drive foot traffic to your branch
Texting offers a unique opportunity to send messages you've traditionally mailed or emailed, right to the inbox your member opens the most—their messaging inbox. Happy birthday messages, payment reminders, and interest rate changes are all great examples of messages members may want to opt-in to via text message, but promotions can boast an even bigger punch.
Whether your marketing campaign is promoting a new high-interest checking product, free cyber security with a new service, or a $500 add-on to a new savings account, these offers can all be used to drive foot traffic into your branch. Send these offers via text and then ask members or leads to visit you in person—where they're more likely to convert.
Drive foot traffic to your branch with SMS texting: 
Pair promotions and the most preferred customer channel to get more leads and members into their local branch 
Nurture member relationships with local branches via text
Stop relying on tactics of the past—low email open rates, billboards for foot traffic, and low member engagement with direct mail. Nearly 50% of consumers check their mobile devices at least five times every hour. Modernize your marketing campaign with a channel members prefer—SMS texting. 
Find out how you can apply SMS texting to your campaign strategy in this free eBook: The Modern Customer Journey—10 Ways to Text.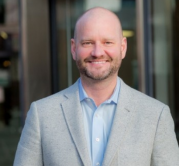 Jamie leads the Financial Services team and go-to market strategy at Podium. With over twenty years of leadership experience for several high-growth technology companies such as Salesforce, AWS, and Orange, ...
Web: https://www.podium.com
Details