Website marketing 2.0 for credit unions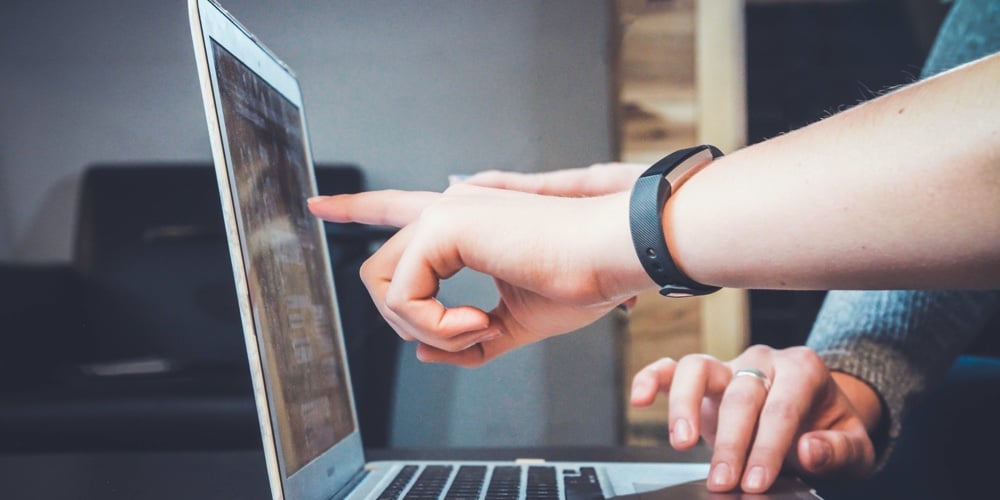 Today, members find new financial institutions and credit unions online. (At least 97% of consumers research online before visiting a local business in person.) And because most members switch financial providers when they move or have a bad experience, it's critical that your credit union shows up online with a positive reputation.
The marketing techniques of the past aren't cutting it anymore with a crowded marketplace and, far too often, too many choices for consumers.
Instead of losing members to your competition or creating an experience that warrants a member to go looking for a new credit union, try implementing new best practices for a better website experience.
Here's your checklist for website marketing 2.0 for credit unions:
Show up in search results
Between 64 and 78% of all searches online are conducted on one search engine—Google. If you're looking at ways to streamline your time and show up better in search results, start with Google. It's essential that you claim your Google Business Profile listing for each of your credit union's locations and that you keep each profile updated with current business hours, the right address, a phone number (textable is best!), photos, and your website link. But that's just the first step. In order to show up in search results (and show up near the top of the list), you have to feed Google the information it needs to ensure search results are relevant to consumer search inquiries.
To show up in search results, you must prioritize reviews:
Increase the quantity of reviews
With more reviews, Google sees that your credit union is well known and more relevant for new members searching for a financial institution like yours. Ask every member for a review to increase your opportunities for more reviews. And to improve your chances even further, ask for reviews via text (90% of consumers prefer speaking with a business via text).
Improve the quality of reviews
Improve the quality of your reviews by offering a better member experience. Personalize offers, communicate via text, offer a web chat option on your website, and implement member feedback to improve your member experience at each of your locations.
Respond to reviews
Members aren't just interested in reading reviews about your credit union (and Google isn't just interested in seeing that your credit union has X amount of reviews), both are also interested in how often your credit union responds to those reviews. In fact, 97% of consumers who read reviews also read your responses. Your website 2.0 marketing plan needs to include responding to reviews to show Google that you're engaged with your members.
Make your website easy to navigate
Nearly 60% of the time, consumers can't find what they're looking for on a website. If your website hasn't been updated or user-tested recently, it's likely not meeting current customer expectations for a website experience.
To make your website easy to navigate, consider these tips:
Keep your navigation up-to-date
Link the most visited pages in your main navigation or make them easy to navigate to in a sub-navigation link that's easy to find.
Make sure your contact information is easy to find
Don't hide your contact information in a hard-to-find page on your website. Make it easy for new members and returning visitors to find ways to contact your credit union by including your contact page link in the top navigation and in the footer.
Include a direct link to current rates
Many website visitors are visiting your site to find the current rates for loans and mortgages. Include a direct link from your top navigation or directly on your homepage.
Remove any barriers to communication
At least 82% of consumers report that they want an immediate response when they have a question. To modernize your website experience, communication must be at the center. A prevalent phone number, email address, and physical addresses for each of your locations are critical to baseline consumer expectations. But navigating phone trees and waiting for an email response can be frustrating for members. In addition to including these traditional forms of communication, consider adding another way for members to connect with your credit union—web chat.
To modernize your website communication, add web chat:
Include a web chat option
At least 50% of website visitors from a mobile device (and more than 40% from a desktop computer) expect your website to offer a live web chat option. Staff the web chat with live representatives from your credit union and automate FAQs to get answers to members faster (and after hours).
Convert web chat messages to text conversations
Use your web chat as an opt-in opportunity to move conversations to text messages. Members can move away from their laptops or browser windows on their phone and instead, keep the conversation going with your credit union in a text conversation.
Route website messages to members' nearest credit union location
Credit unions offer members a local business with local employees. Connect members with staff members they'll meet in person by routing new web chat messages to the members' nearest credit union. Follow up messages can be sent by the same representative and can continue nurturing the relationship with the new member.
Ready to upgrade the rest of your members' customer experience? Find out how in this free guide: The Local Business's Guide to Customer Experience.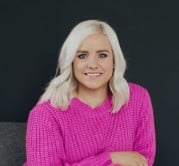 Raechel Duplain is an experienced SaaS product marketer and currently leads the Solutions Marketing team at Podium, a marketing and communication platform for local businesses. Raechel is an award-winning content ...
Web: https://www.podium.com/financial-services
Details