3 things you think your boss wants … but they don't
Sometimes after we've worked at a company for a significant time period, we begin to get more confident in what we think our superior wants from us. We've taken notes and put careful thought into what we think will make us the perfect employee. The truth is, what you view as perfection may actually be the opposite of what your boss wants from you. Consider the following three things many employees mistakenly think their boss wants.
Constant check-ins
Instinctively many of us feel the need to provide our boss with regular updates on projects and tasks we are working on. In reality, supervisors usually prefer to be left out of the day-to-day details and appreciate simply being told when issues arise. They don't need employees to constantly check in because they are busy with important responsibilities of their own. You have been hired because your boss has confidence in your abilities. So, remember that they trust you and expect you to handle your work without communicating with them on every little detail.
Excuses
We all make mistakes; that's what makes us human. Bosses accept that there will be missteps and that no employee is perfect. When a hiccup occurs and you feel at fault, you may want to immediately make excuses for what happened and your role in the error. To your boss, this may look like you are pushing the blame elsewhere and have not learned from the slip-up. So instead of endless excuses, simply apologize for the blunder and make sure your boss understands it won't happen again.
Compliments
It is very important to praise others when they reach goals in the workplace. After all, nothing motivates employees more than a simple "congratulations." When it comes to your superior, go easy on the superfluous compliments. This may be taken as "sucking up" and is a turn off to both your boss and your colleagues. So, be respectful and appreciative but keep the flattery in check.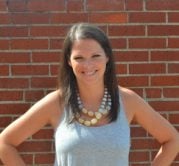 Wendy Moody is a Senior Editor with CUInsight.com. Wendy works with the editorial team to help edit the content including current news, press releases, jobs and events. She keeps ...
Web: www.cuinsight.com
Details