3 tips for getting out of your morning rut
If you're like me, no matter how much sleep you get the night before, when the alarm goes off (or your child calls for you from the other room) you just don't feel ready. No matter how sluggish you are in the morning, it's time to get moving and embrace the day ahead. Here are three helpful tips for getting you up and out of your morning rut.
Prepare the night before
Even little steps taken the evening before can really help you feel less stressed when you wake up the next morning. Laying out your clothes and having your necessities (computer, briefcase, purse, child's backpack) ready by the door are small things but when you're rushed getting out the door even the littlest preparations can make a difference. If you bring your lunch to work, get as much of it ready the day before as possible so there's one less thing to do in the morning.
Don't forget the most important meal of the day
Skipping breakfast can really affect your energy level and mood. Eating a good first meal gets your metabolism going, helps you to focus, and helps to prevent overeating later in the day. Even if you're rushing to get out the door, grab something small to take with you. That way, you'll give yourself the fuel you need to concentrate and take charge of your day.
Make use of your commute
If you're walking or driving to work, prepare a calming playlist for the commute (or a high energy one if you want to get pumped up). If you're taking a train or carpooling, make good use of your time. Take a look at what's on the schedule for the day, look over notes, and prioritize your upcoming tasks.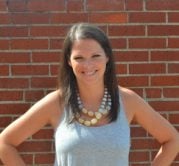 Wendy Moody is a Senior Editor with CUInsight.com. Wendy works with the editorial team to help edit the content including current news, press releases, jobs and events. She keeps ...
Web: www.cuinsight.com
Details