4 mistakes you're making in your performance review
When your supervisor schedules your year-end performance review you may immediately experience a feeling of anxiety and dread. No matter how hard you work, evaluations always feel stressful. One important key to ease your apprehension is to touch base with your boss periodically throughout the year. Doing so will keep you abreast on your performance, help you understand your strengths and weaknesses, and encourage consistent open communication with your supervisor. When it does come time for you to have a formal sit-down, make sure to avoid the following four mistakes.
Unpreparedness
Don't arrive to the meeting without detailed notes on your completed tasks, positive feedback, and suggestions and ideas for company growth. It's important that the review not be one-sided. Share with your supervisor your thoughts on your position and your goals for the future. Providing specific examples of how you have and will contribute to the company's profitability and success help solidify your place within the organization.
Taking things personally
Even if your review does not go as planned, remember that your supervisor is not attacking you personally. When you have pride in your work it can be incredibly difficult not to get attached to it, but remember your boss is tasked with open and honest critiques during your evaluation. Take his/her feedback and use it as fuel for challenging yourself to do better. Everyone has room for improvement.
Not being candid
As stated above, it's important the review be a two-way street. Use this time as an opportunity to express any concerns to your supervisor. Be careful not to come off as complaining or negative, but be open and honest about any issues you feel need to be addressed in the office. Bringing concerns to the table for the betterment of the team and the organization shows your boss you have put careful thought in to how to effectively operate.
Not following up
After the review is over and you've received feedback, not only should you make improvements where necessary, but also touch base with your boss on how things are going. Again, don't view your evaluation as a once a year occurrence. Check in with your boss to ensure you continue to be on the same page. This shows you're taking the critiques seriously and are open and willing to make adjustments.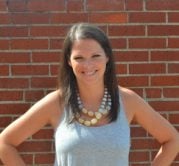 Wendy Moody is a Senior Editor with CUInsight.com. Wendy works with the editorial team to help edit the content including current news, press releases, jobs and events. She keeps ...
Web: www.cuinsight.com
Details